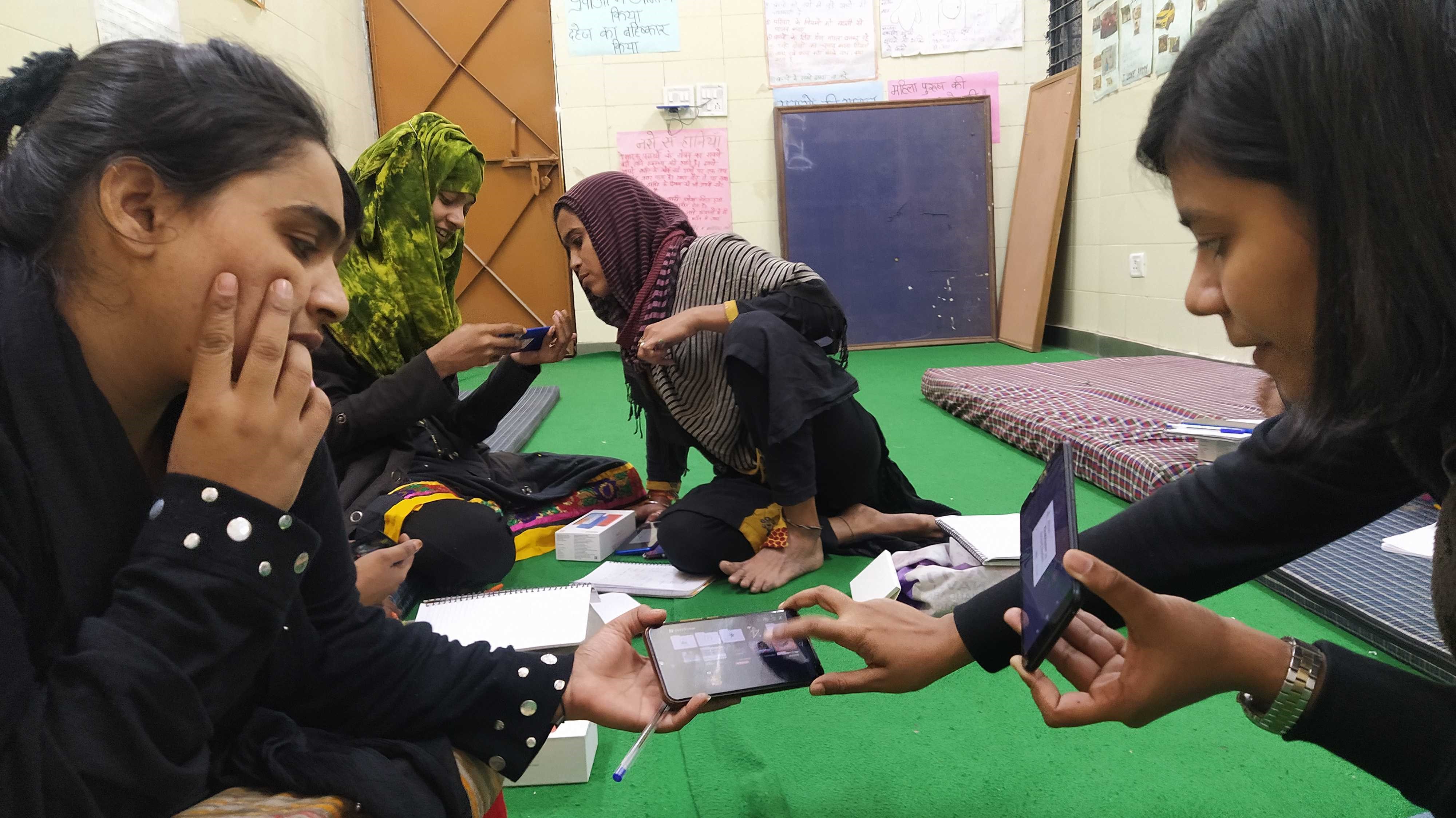 13 Dec 2021

Project helps close digital gender gap in India

To help amplify the voices of women and girls in marginalized communities, WACC is supporting a project that will establish digital media literacy schools and produce media literacy modules in local languages in India.

Ideosync Media Combine, a communication for social change organization in New Delhi, will implement the project, Digital Rights and Gender Justice: Working with women and girls to rethink questions of digital literacy, access and justice.

"The digital gender gap threatens to roll back many of the gains achieved towards women's equality and empowerment over the last three decades in India, " notes Ideosync Media Combine. "The digital gender divide is exacerbated by a multitude of complex intersectional social and cultural norms. However, women and girls are continuing to find new ways to participate and overcome this divide resisting patriarchy as well as overcoming challenges of infrastructure access."

The project seeks to generate "a deeper discourse" around the gender digital divide by creating a curriculum that responds to the needs of women and girls from the margins and hosting two participatory workshops. There will also be a twinning program that will pair young girls who enjoy digital privilege with those at the digital margins so that together they can create "narratives of change."

The project will directly benefit 100 young people, of which 75 will be women and girls.

Indirect project beneficiaries will include the families of the women and girls as well as their communities. "At the end of the project, the expectation is that ther will be an increase in the number of women and girls who are able to navigate the digital space meaningfully," says Ideosync Media Combine.

"WACC has been working with Ideosync for the past six years to promote digital inclusion among women and girls in India," said Lorenzo Vargas, WACC program manager for Communication for Social Change. "We are happy to continue this partnership to bring this work to the next level by developing media literacy modules that will not only used in this project, but that can also be used by other organizations in India to tackle the gender digital divide and to advance digital justice."

Established in 1998, Ideosync Media Combine has been working on development issues from the perspective of communication and communication rights.  It has a Special Consultative Status with UN ECOSOC.