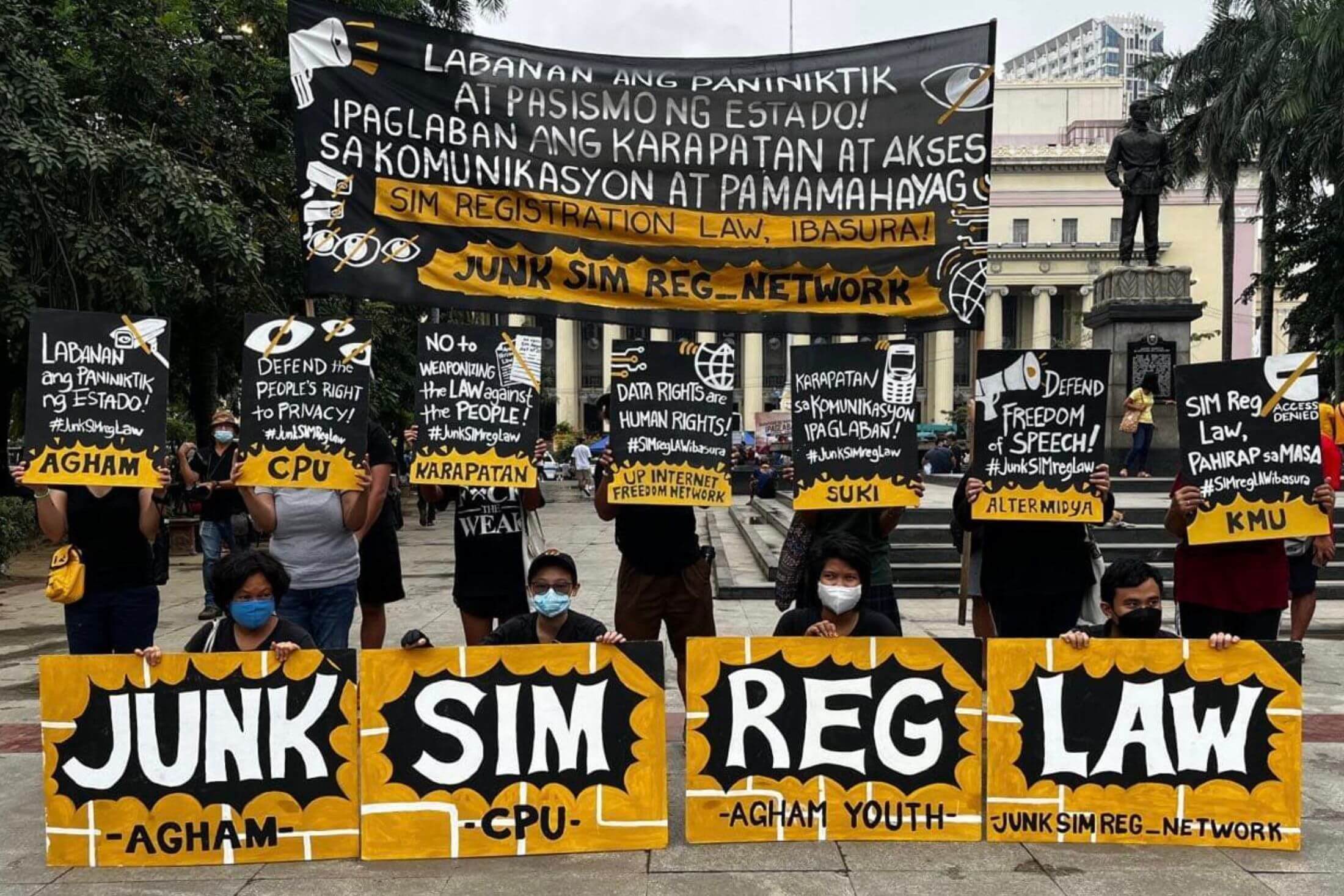 08 Sep 2023

Project to uphold digital rights in Philippines in face of SIM Registration Act

WACC is partnering with the Computer Professionals' Union (CPU) in the Philippines to uphold people's rights to access communication, to privacy, to security, and to free speech.

In late 2022 the Filipino government began enacting a law requiring all SIM card users in the country to register their SIM cards, ostensibly to prevent text scams.

Instead of helping to solve digital crimes the law puts vast amount of data from real people at great risk, says WACC partner CPU, which brings together information and communications technology (ICT) professionals in the country aspiring to promote democratic use of ICT.

The Union points to the risk of citizens' control over their own information being further weakened by privatization of public utilities in the Philippines.

Human rights organizations have long flagged the Philippines as one of the deadliest places for journalists and environment defenders. The WACC partner believes that the government is weaponizing the SIM registration law as a surveillance measure to suppress further dissent.
Educating about digital rights
Through the WACC-supported project, CPU has launched a widespread grassroots campaign to raise awareness about how the law violates people's rights and to gain support for the law's removal.
The campaign is a simple and practical way to educate Filipino citizens about digital rights, says CPU, rights that include access to telecommunications, digital technologies and spaces; control over one's own data; data as extensions of identity; privacy and anonymity; freedom of expression; and data sovereignty.
"With the support of a well-informed public, we have a stronger force to assert our digital rights in the Philippines," the WACC partner says.
CPU also is monitoring how the SIM Registration Act is being implemented in order to document rights violations.
Advocating for policy change
Advocacy with lawmakers is another way the project is helping people reassume control of their own digital futures.
"[We must] demand the government to repeal laws that directly go against digital rights and justice and to offer alternative policies that address cybercrime without exposing Filipinos to threats — digital or otherwise."
About 10,000 people — individuals and members of sectoral organizations and communities — will directly benefit from the project's educational activities, with a possible ripple affect among the millions of mobile and internet users in the country.
Like WACC, CPU is a member of the Just Net Coalition and has been an active proponent of the international network's efforts to promote an open, free, just, and equitable internet through tools such as the Digital Justice Manifesto.
Top image: CPU mobilization in 2022 during parliamentary sessions to approve the SIM Registration Act.
Credit: CPU
---
WACC works in partnership with the Computer Professionals' Union and other communication rights and sustainable development organizations worldwide through its Communication for All Program (CAP), with support from Bread for the World-Germany.