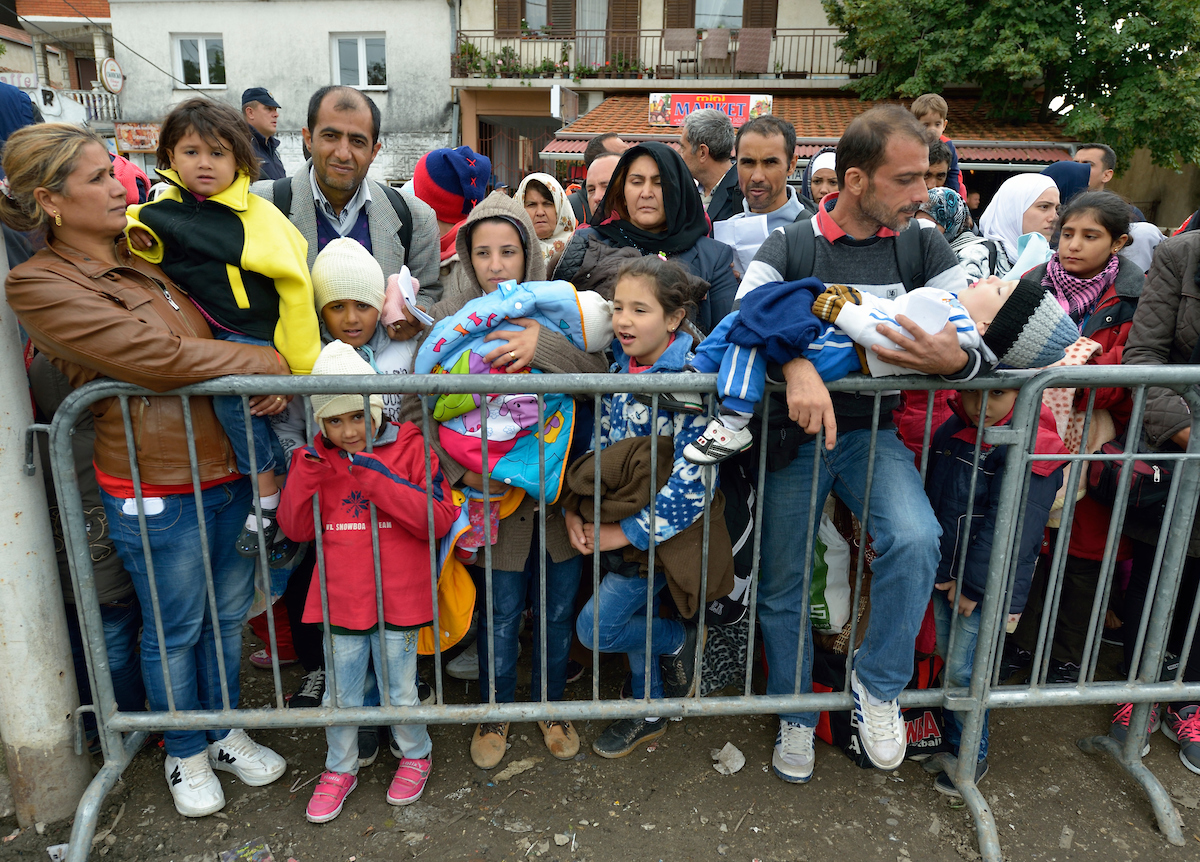 18 Jan 2022

WACC project trains journalists to transform coverage of migrants, refugees

Three WACC Regional Associations are collaborating on a pioneering initiative to help journalists cover refugee and migration issues "ethically and accurately," to enable refugees and migrants speak out on their behalf, and to strengthen NGOs working with migrants and refugees to work with news media and address hate speech.   

Changing the Narrative: Cross-regional training programme on media  coverage of refugees and migrants launched this month, with 12 journalists and media professionals from Africa, Europe and the Middle East taking part.  

Even amid the global pandemic now entering its third year, forced migration remains a growing global humanitarian crisis, said project co-ordinator Erin Green.    

Globally, there were around 281 million international migrants in the world in 2020, or about 3.6 per cent of the global population. Of this, 82.4 million are forcibly displaced people fleeing persecution, conflict, human rights violations, and violence, according to the UNHCR.

"This puts into relief the deep political and social crisis that is often amplified through anti-migrant rhetoric and hate speech," said Green. Earlier in 2017, WACC Europe released a report  that refugees and migrants were largely invisible in European news reports on migration and asylum. Only 21% of news items referenced a refugee or migrant, according to the report, "Changing the Narrative: Media Representation of Refugees and Migrants in Europe." The report was the result of a 12-month project – Refugee Reporting – coordinated by WACC Europe and the Churches' Commission for Migrants in Europe (CCME).   

"It is imperative to build the capacity of media to report on refugee and migration issues ethically and accurately," said Green, noting the significance of this year's training program, which received support from the Waldensian Church's Otto Per Mille.   

Offered at no cost to participants, the program is designed specifically for journalists and media professionals working on migration and refugee issues in their local contexts. It aims to develop their journalistic skills and deepen their contacts, and includes a five-part training, networking, sharing of experiences, and interactions with experts in the field of migration and forced displacement.   

Later, journalists will collaborate to produce articles, podcasts, videos, a radio programme, and social media content about the plight of migrants and refugees in their local contexts and regionally.  A public online event will showcase the project results by the end of May.   

This project is supported with funds from Otto Per Mille of the Waldensian Church of Italy. 

Training grounded in communication rights 

At the launch of the program January 10, WACC General Secretary Philip Lee gave an overview of WACC's work and of communication rights, including its relevance to journalism.   

"WACC enables people to be seen and heard… WACC enables people to be seen when they are absent from the media and heard, when their voices are silenced," said Lee. "We enable by providing assistance, training and networking to civil society organizations so they can claim their right to communicate."   

WACC focuses on those who are underrepresented or misrepresented in the media, those with restricted access to relevant and accurate information and knowledge or are excluded from decision-making processes and people "who live in contexts with limited media freedoms," said Lee.   

He underscored WACC's belief that "no matter the issue — poverty, gender justice, conflict resolution, migration, health, the climate emergency — little can be done without effective communication."   

Addressing communication and information deficit is critical to achieving the vision of the UN's 2030 Agenda, which has 17 Sustainable Development Goals (SDGs), said Lee. "Over the last two years, WACC has been arguing for the missing 18th SDG that should have been there right at the very beginning, which we call communication for all. Communication must be a fundamental part of all the SDGs, if we hope to achieve them."  

The journalism profession depends on communication rights in many ways, said Lee, noting that it goes beyond simply having a vehicle for creating and publishing news stories. Journalists are concerned, for instance, about seeking balance and representation of all sides in issues such as migration, he noted. Another key issue is truth-telling, he said, noting that "trust is also a major part of communication rights." He also discussed how WACC advocates media pluralism and media diversity, as well as expanding and strengthening public civic spaces through equitable and affordable access to communication technologies and platforms.   

Lee discussed communication rights in a digital age, including how some governments are controlling the Internet in the name of security.  He cited the example of the government of Kazakhstan, which recently shut down the country's Internet to clamp down on dissent.   

Other major issues include the gathering and monetization of data by technology giants, the use of digital technology for surveillance, and the ownership and control of mass media, community media and social media, said Lee. "Who is in charge here? Is it the individual? Is it the community? Is it the government? Is it Big Tech? Who has the ability to let you use communications, to be seen in communications, to be heard in communications?" he noted. "It's very much about access to information and communication technologies, the digital world, the digital transformations that are taking place at different levels and in different ways around the world."   

Communication rights are also about linguistic rights, he said, noting how the Internet is largely dominated by the English language. "Can you access healthcare and information about health in your own tongue, or do you have to use a colonial language that's been imposed 50 years ago, 100 years ago, 150 years ago?"  

 

Photo above, by Paul Jeffrey/ACT Alliance: People await entry to a refugee processing centre in the Serbian village of Presevo, not far from the Macedonian border, September 2015. Hundreds of thousands of refugees and migrants  flowed through Serbia that year from Syria, Iraq and other countries on their way to western Europe. The ACT Alliance, of which WACC is a member, provided critical support for refugee and migrant families here and in other places along their journey.