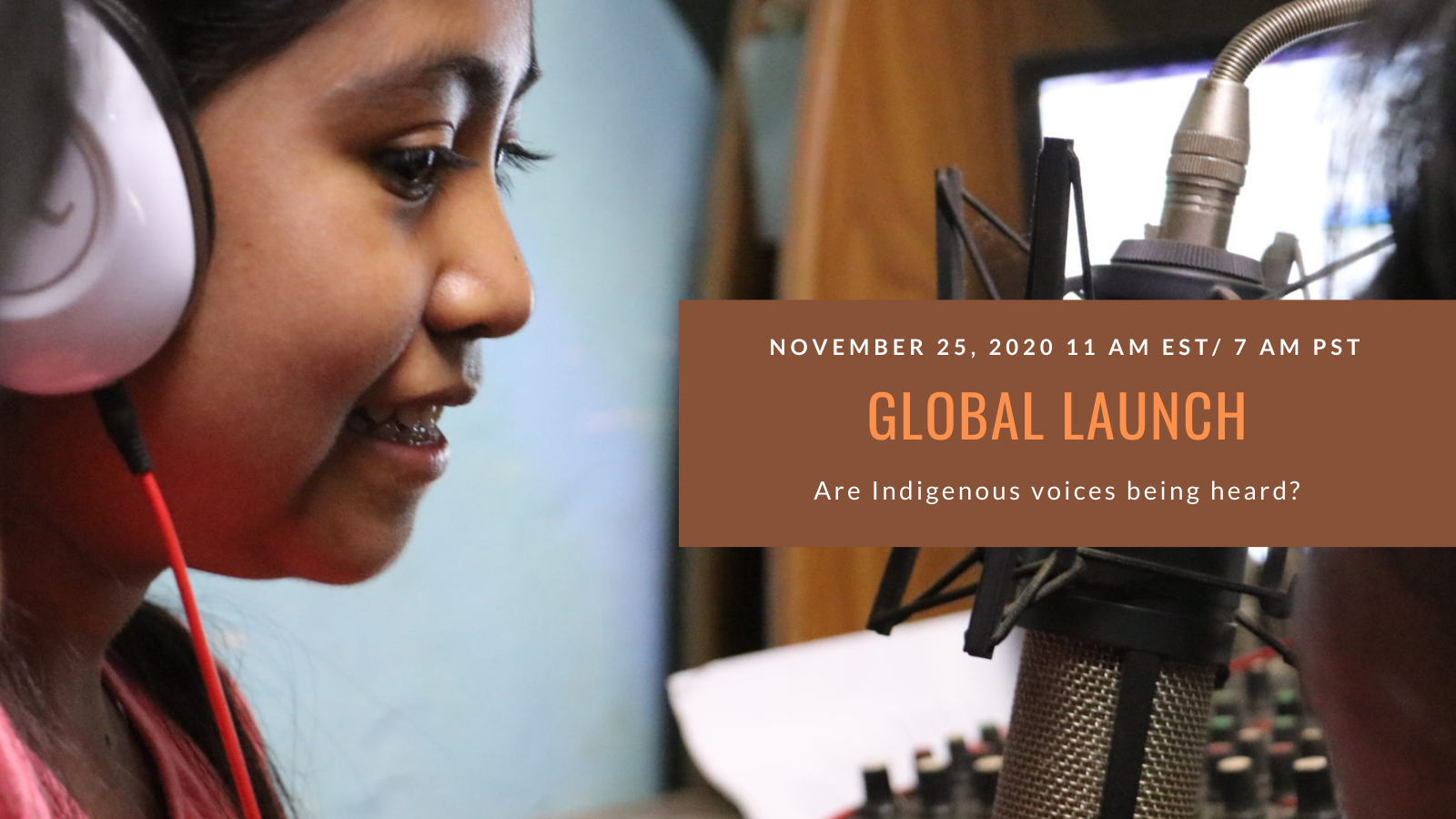 18 Nov 2020

Register Now: Global launch of study on the state of Indigenous community radio

On Wednesday, November 25, WACC Global, Cultural Survival and Indigenous Media Caucus will launch "Are Indigenous Voices Being Heard?: A Study on the State of Indigenous Community Broadcasting in 19 Countries." 

Please click here to register for the free online event.  

The global study examines whether governments have complied with Indigenous Peoples' rights to their own media, as stated in Article 16 of the UN Declaration on the Rights of Indigenous Peoples. It specifically looks into achievements, obstacles and setbacks in implementing this right.  

The countries examined in the report are: Kenya, Ghana, Namibia, South Africa, El Salvador, Guatemala, Honduras, Nicaragua, Bolivia, Colombia, Ecuador, Peru, Canada, Mexico, India, Nepal, Philippines, Thailand, and Australia. They were chosen on the basis of several criteria, including the presence of Indigenous community radios in their countries, as well as geographical representation.  

The report offers a general framework to understand the concept of community radio and provides an overview of its origins and evolution, a country report, and a collective analysis regarding the legal status of Indigenous community radio and the development of Indigenous community radio experiences in different countries. There is also a discussion on whether public radio includes programming directed to Indigenous Peoples in their own languages, and what these programs contain.  

The launch will feature a panel discussion that includes WACC Global General Secretary Philip Lee, José Manuel-Ramos Rodríguez PhD, study researcher, lecturer at the Ibero-American University in Puebla, Mexico Osa-povi (Cara Dukepoo), Radio DJ and Producer, and
Reynaldo Morales, member of Indigenous Media Caucus, journalist. Dev Kumar Sunuwar, coordinator of Indigenous Media Caucus, will act as moderator.