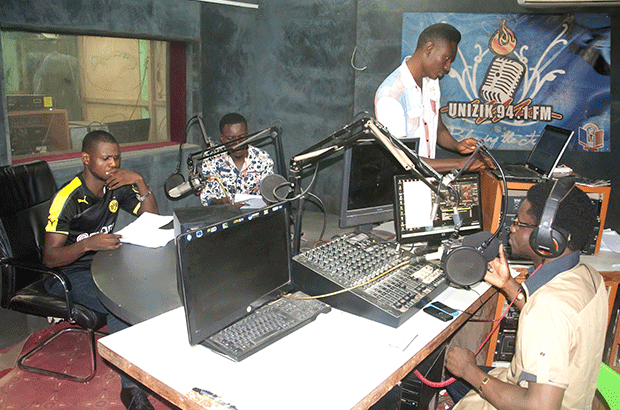 23 Dec 2016

Tracking the development of community radio in Nigeria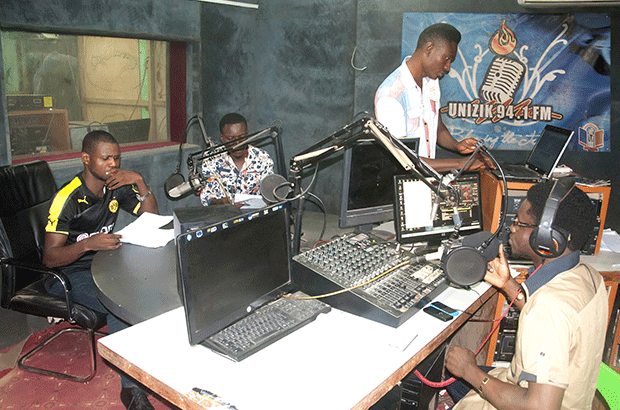 Student volunteers working in the UNIZIK studio Photo: Contributed.
---
In many countries, community radio was established as a response to different kinds of struggle about socio-economic or cultural issues. In Nigeria, the establishment of community broadcasting is related to society's pressure on the federal government to facilitate the emerging Nigerian democracy, create a more pluralistic media system and engage rural development, according to the latest issue of Media Development.
The campaign for community radio in Nigeria was not unconnected with the development of community radio globally, which was gaining momentum in other African countries, Ifeoma Vivian Dunu and Gregory Obinna Ugbo write.
Moreover, radio activists and development scholars around 2005 argued that the philosophy of the prevailing broadcasting environment needed a paradigm shift to participatory media since radio was still trapped in the regimes of state and commercial principles unsuited to achieving the ultimate results in development, they say.
The article recounts the role media scholars and activists played in framing and driving the national agenda for participatory media development in Nigeria and looks at some of the questions that need to be addressed through the particular lens of a campus radio station, UNIZIK 94.1 FM; relaying its trailblazing experiences as a pointer to other forms of emerging community radios in Nigeria.
To read more about the development of community radio in Nigeria and the story of UNIZIK 94.1 FM, subscribe here to Media Development.