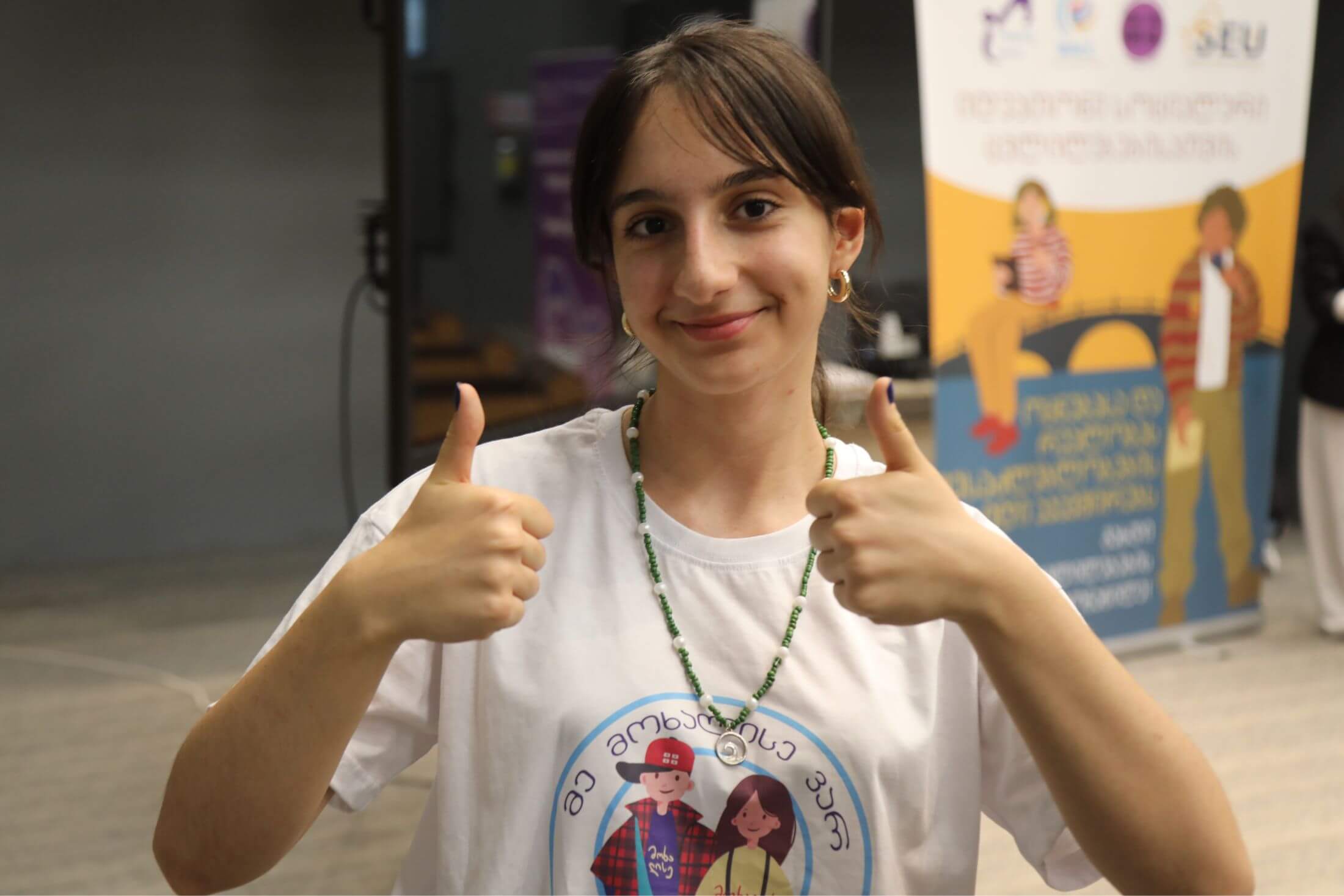 18 Sep 2023

Training youth in Georgia to build a safer, more secure digital world

Young people in Georgia are being equipped to create a safer and more secure digital environment for all through a WACC-supported project with partner organization Helping Hand.

Georgia has no internet regulation, a situation which heightens risks of cyberbullying, online harassment, and the spread of fake news, according to Helping Hand, a women-run organization founded in 2009 to create a culture of volunteerism in post-Soviet Georgia.

Compounding these risks is the fact that many children in Georgia have little or no information about how to deal with and avoid dangerous content. "There aren't lessons or training about these matters in Georgian schools," says Helping Hand Executive Director Tinatin Meskhi.

The project is bridging this gap by training young people in 25 schools throughout Georgia as digital citizenship ambassadors. The students are gaining the skills and knowledge they need to navigate the digital world safely and also promote responsible behavior online.
Digital ambassadors to train peers in online safety
The 25 newly minted ambassadors will pass on their knowledge to some 2,500 of their peers through projects that they develop in their school communities to address concerns of cybersecurity, digital safety, and media literacy in cyberspace.
"We aim to dismantle the serious problem of online safety. This initiative will ultimately contribute to building a safer and more secure cyberspace for all," Meskhi says.
"With the potential to involve the Georgia Ministry of Education, as well as the private business sector, this project will build into a truly collaborative effort to produce sustainable solutions for addressing cyberbullying and dangerous content," adds Lorenzo Vargas, WACC's Communication for Social Change program manager.
Young people as defenders of digital rights
The project builds on previous WACC-supported initiatives with Helping Hand that created media hubs in schools as platforms for citizen journalism and offered digital media literacy training for young people to take action against disinformation.
The recent experience partnering with WACC to help students find digital solutions to social challenges showed that young volunteers can become the major actors in the fight against fake news and disinformation, Meskhi says.
"We should offer [more] opportunities for them and enhance their participation in defending their and others' digital rights."
A participant in the "Ideathon for Social Change" organized by Helping Hand in September 2022 as part of a WACC-supported project to boost digital media literacy and advocacy among youth in Georgia.
Photo: Helping Hand/Shorena Makhareishvili
---
 WACC works in partnership with Helping Hand and other communication rights and sustainable development organizations worldwide through its Communication for All Program (CAP), with support from Bread for the World-Germany.