12 Sep 2016

Ugandan Community Radio Stations Focus on Sustainability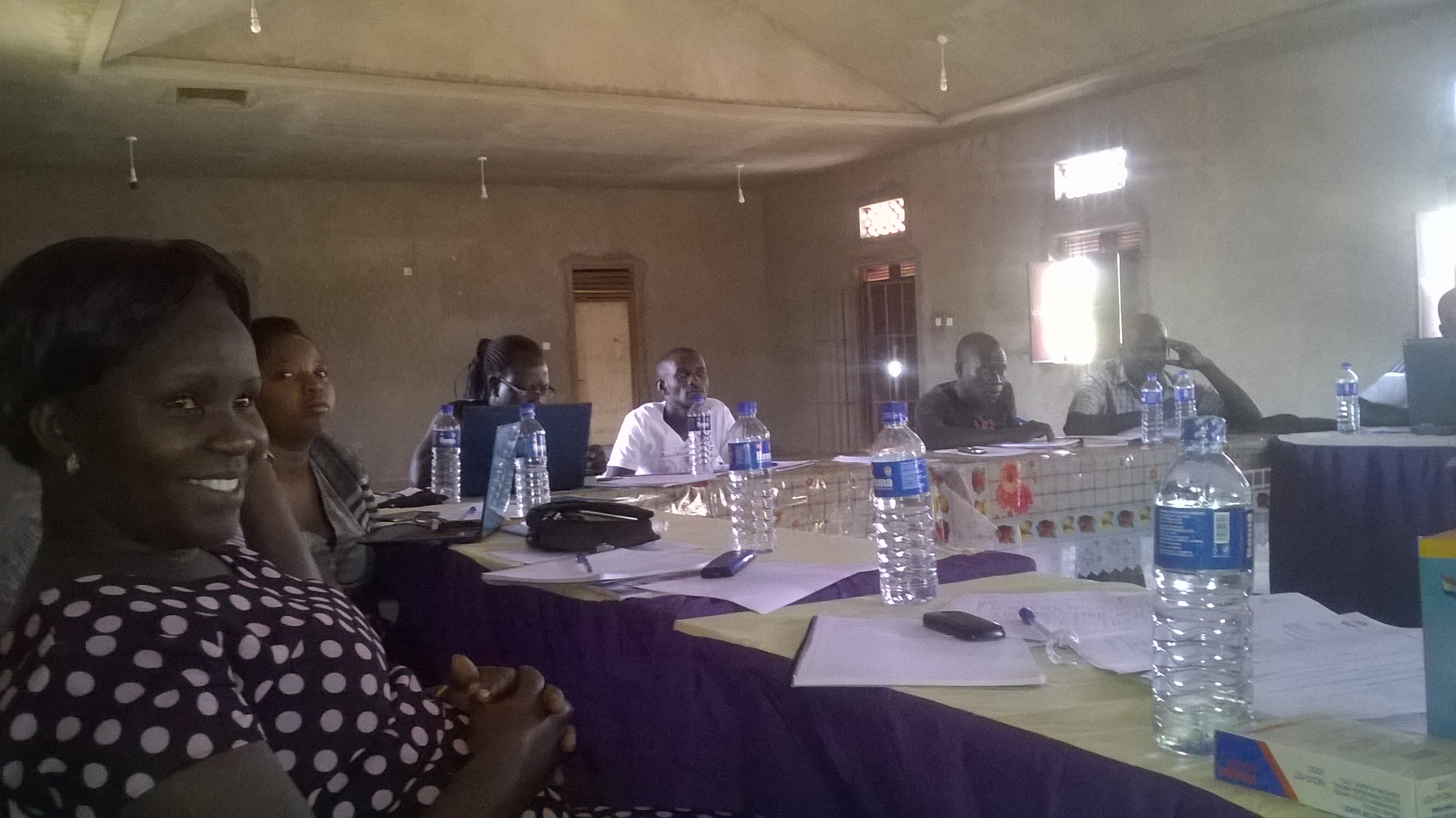 Training Participants in Northern Uganda. Photo Credit: COMNETU
In Uganda, community radio stations are grouped under a national network called the Community Media Network Uganda (COMNETU). COMNETU member stations, as many other community radio stations around the world, often struggle with issues of financial, social, and institutional sustainability. Most lack the strategic planning and management knowledge that would allow the stations to become stable agents for social change.
This project, supported under WACC's Strengthening Community Radio Programme, built the management capacity of COMNETU members and resulted in the formulation of sustainability plans for each station. The project consisted of two training modules that focused on institutional, social, and financial sustainability planning, and that drew on thinking on sustainability produced by international agencies such as UNESCO, AMARC, and CAMECO.
The
project served to strengthen the community radio sector in Uganda at a time
when the country is seeing an influx of refugees from the DRC and South Sudan,
creating a need for Ugandans to have communication platforms to engage in
dialogue on this topic.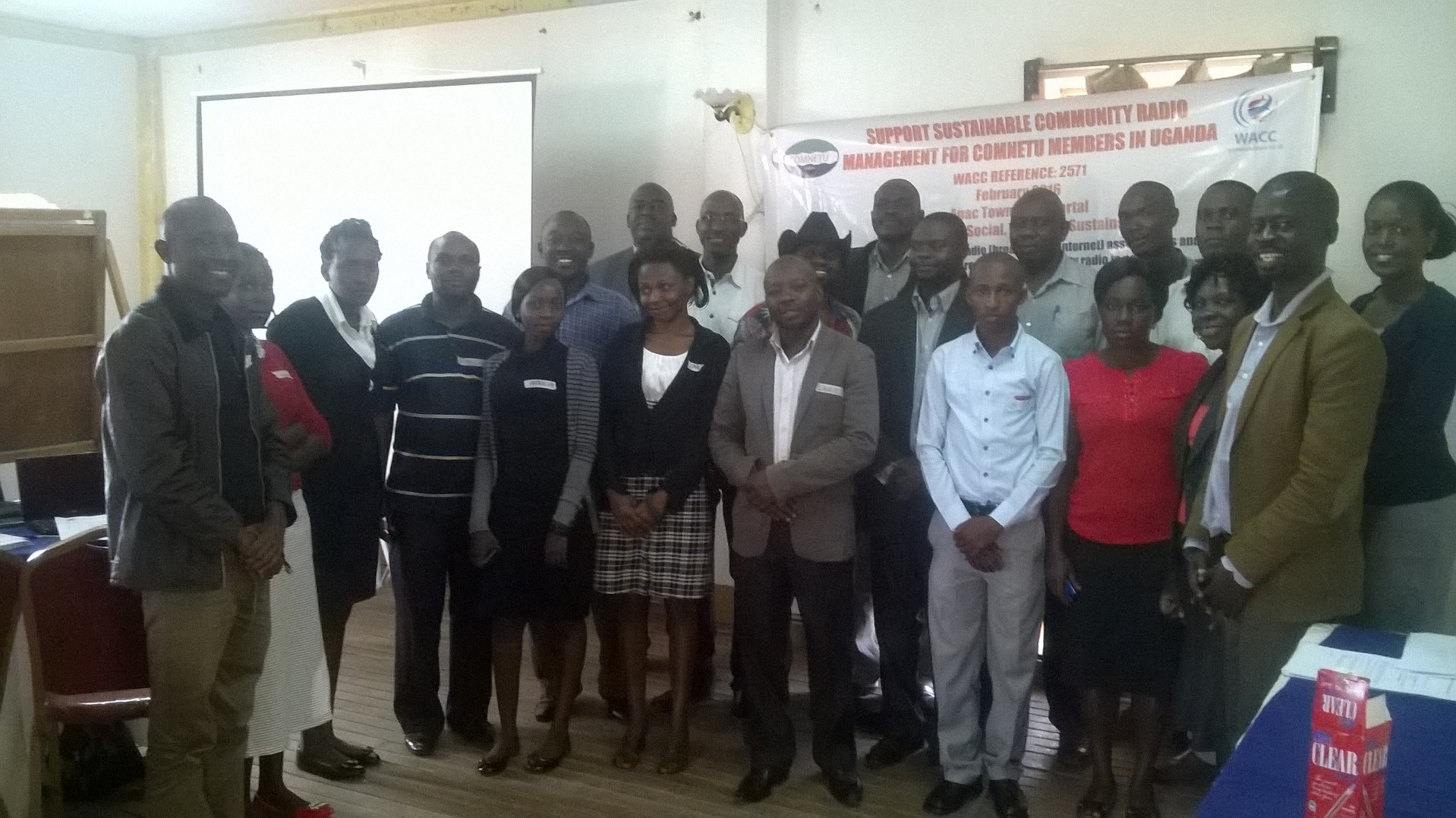 Training Participants in Southern Uganda. Photo Credit: COMNETU
Project Highlights:
Representatives from 20 community radio stations part of the COMNETU network participated in the training modules on sustainability. In addition to modules on sustainability and strategic planning, the training modules also employed UNESCO's Community Radio Continuous Improvement Toolkit. These workshops were split into sessions in northern and southern Uganda.

12 of these stations finalized sustainability plans during the workshops and subsequently had those plans adopted by the management of their stations. The remaining 8 stations were still developing and/or adopting their plans. Each radio station will present their business plan to the Uganda Communications Commission during their respective license renewal processes.

The training modules emphasized the importance of gender balance in the content and management of the radio stations, highlighted the importance of working together as a network that is able to link with other civil society actors, and reinforced the democratic and public accountability role of the community radio sector. The training also highlighted that true sustainability is not just about financial sustainability, but about the station's place at all levels in the community, including their role as champions of gender equality.

Most
of the participating radio stations had three sources of funding: COMNETU;
grants from the public, private, and third sector; and advertising funds. One
of the main realizations for the participating stations was that they also
receive significant community support, but that most of that support is
"in-kind", which makes it difficult to quantify. Training participants agreed
that quantifying community support might be a way to demonstrate the importance
of the radio station to donors.

Training participants agreed that there is a need to become more financially transparent so that community members, staff, and volunteers understand the financial position of the stations.

There is a need to ensure that the radio stations emerge as a distinct form of media that does compete with commercial stations because they are linked to the community and therefore truly community-owned.

This project allowed COMNETU to revisit its own transparency and financial sustainability practices, and to position itself as the go-to organization on this topic in Uganda.
For more information about this project, please contact Lorenzo Vargas, Strengthening Community Radio programme manager, at LV@waccglobal.org.