18 Jul 2014

UNESCO-initiated alliance appoints WACC to steering committee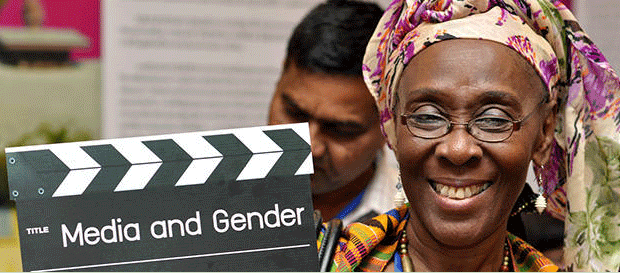 Photo: Courtesy of UNESCO
---
The UNESCO-initiated Global Alliance on Media & Gender (GAMAG ) has named WACC to its International Steering Committee, which will guide the work of the alliance leading to the 20th anniversary of the Beijing Declaration and Platform for Action (Beijing +20).
The alliance was established last December in Bangkok at the Global Forum on Media & Gender, which was led by the United Nations Educational, Scientific and Cultural Organization (UNESCO) and key partners.
Other steering committee members include the African Union of Broadcasting, Asia-Pacific Broadcasting Union, Australian Teachers of Media, Caribbean Broadcasting Union, International Federation of Journalists, Arab Women Media Centre and European Institute for Gender Equality.
Meanwhile, the broader membership of the alliance is being consolidated and any group interested in advancing gender justice in and through the media is invited to register here.
According to its framework and plan of action, the alliance is dedicated to "promoting and addressing gender equality and women's empowerment in media systems, structures and content."
The framework notes that the 1995 Beijing declaration "put on the map the critical importance of media in the attainment of gender equality and women's empowerment."
Twenty years later, the media environment includes social and digital media, and "increasingly complex market pressures and globalized media systems." It "provides new opportunities for women's freedom of expression and access to information. Yet it exacerbates some existing problems and throws up new challenges that need to be addressed."
The first Global Forum on Media and Gender aimed to initiate processes that would link up ongoing actions and add momentum to efforts to address the issue of gender equality in media systems, structures and content, acknowledging this as a key to women's empowerment and full participation in society.
Following a global discussion on the framework and plan of action for GAMAG, the forum committed to this development goal: "To catalyze the changes and partnerships needed to ensure that gender equality is achieved in constantly evolving media systems, structures and content at local, national and global levels. "
---
Related Article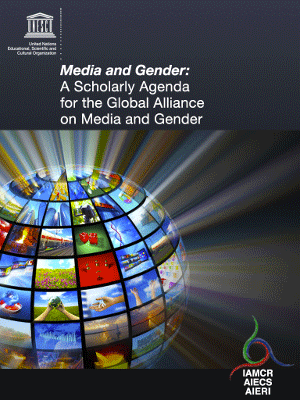 New Publication: Media and Gender
Launched on 16 July 2014 at the International Association for Media and Communication Research (IAMCR) conference in Hyderabad, India, Media and gender: A scholarly agenda for the Global Alliance on Media and Gender charts the current status of research on gender and media. The publication goes further to highlight gaps and suggest directions for future research and action . See more…