28 Mar 2014

UNESCO publishes state of the media report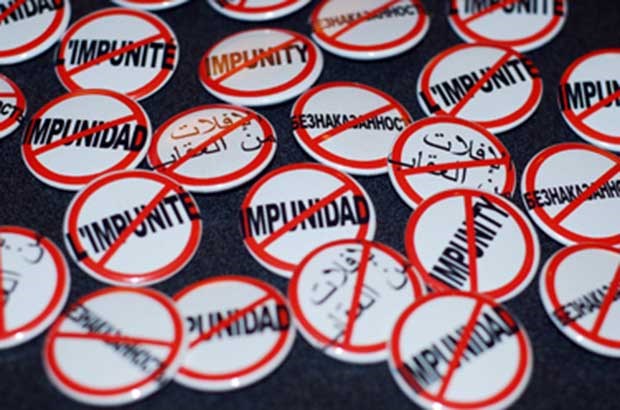 Perpetrators of attacks on journalists are rarely brought to justice.
---
"Tectonic shifts in technology and economic models have vastly expanded the opportunities for press freedom and the safety of journalists, opening new avenues for freedom of expression for women and men across the world. Today, more and more people are able to produce, update and share information widely, within and across national borders. All of this is a blessing for creativity, exchange and dialogue."
Written by UNESCO Director-General Irina Bokova, these are the opening words of the Foreword to the newly published World Trends in Freedom of Expression and Media Development. They sound optimistic until one reads the following, almost inevitable, paragraph:
"At the same time, new threats are arising. In a context of rapid change, these are combining with older forms of restriction to pose challenges to freedom of expression, in the shape of controls not aligned with international standards for protection of freedom of expression and rising threats against journalists."
The UNESCO Report paints a picture of change and disruption to media freedom, pluralism, independence and the safety of journalists brought on by technology and, to a lesser extent, the global financial crisis. These developments have impacted traditional economic and organizational structures in the news media, legal and regulatory frameworks, journalism practices, and media consumption and production habits.
On the more positive side, technological convergence has expanded access to media platforms and increased the potential for freedom of expression. It has also enabled the emergence of citizen journalism and spaces for independent media, while at the same time leading to a fundamental reconfiguration of journalistic practices and the business of news.
The Report notes that, "Direct and self-censorship remain challenges to journalists worldwide, even as a trend towards private sector censorship as well as the privatization of censorship has emerged, with the increasing importance of technology companies and other intermediaries in the media ecosystem."
With regard to gender equality, "Although there has been some improvement in representation of women in the news industry and in media content in some parts of the world, women remain significantly underrepresented and continue to often be stereotypically portrayed. Overall numbers of women in news employment have increased over the past six years, but gender imbalances in the institutional media remain acute in the upper echelons of management, and gains are not distributed evenly across regions."
To help address this issue, the World Association for Christian Communication (WACC) is currently making preparations and seeking global funding for its fifth Global Media Monitoring Project (GMMP).
The GMMP is a worldwide media monitoring, research and advocacy project implemented collaboratively with women's rights organizations, grassroots groups, media associations, faith-based / interfaith organizations, university students and researchers across the world.
GMMP 5 will be linked to key 2015 processes including the 20-year review of progress made in implementing the Beijing Platform for Action for the Advancement of Women (Beijing +20), Post-2015 development agenda debates, and the World Summit on the Information Society 15-year review.
UNESCO's Report also highlights the emergence of new issues of media ethics at the boundaries of journalism, security and privacy, particularly with regard to the rising popularity of user-generated content, which "increasingly competes with as well as supplements professional reporting and has tested both media and intermediaries in their ethical decision-making about the legitimate limits on free expression."
Sadly the past six years have seen a rise in the killing of journalists, although international awareness of this issue has also greatly increased. Between 2007 and 2012 "print journalists experienced the most casualties (176), followed by TV (100) and radio (87) journalists. In 2012, the ratio shifted towards internet publishing, due to increased deaths of citizen journalists and the fact that many journalists cross-publish on multiple platforms."
Impunity continues to be a worldwide concern. Perpetrators of killings or attacks on journalists are rarely brought to justice. There also appears to be a marked trend towards imprisoning journalists, with online and print journalists most affected.
Stressing UNESCO's commitment to the United Nations Plan of Action on the Safety of Journalists and the Issue of Impunity, Irina Bokova wrote, "Respecting freedom of expression and media freedom is essential today, as we seek to build inclusive knowledge societies and a more just and peaceful century ahead."