01 Mar 2017

WACC announces its new Strategic Plan 2017-2021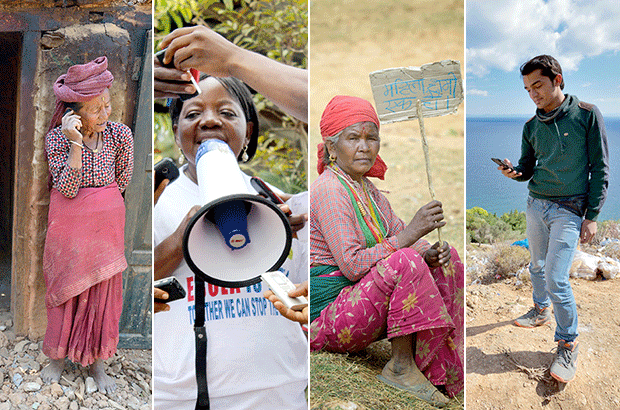 Images from the WACC Strategic Plan 2017–2021, see p. 21 for full information. Photos: Courtesy of Paul Jeffrey and ACT Alliance.
---
WACC's Board of Directors has endorsed a new Strategic Plan covering the next five years.
"This plan builds on and complements the extensive and important work WACC has been carrying out over the past five years," said Rev. Dr Karin Achtelstetter, WACC General Secretary.
"As always we are immensely grateful to our partners for enabling this work to continue through their solidarity and funding support and to our members and project partners worldwide for their commitment to our shared values," she added.
The Strategic Plan recognizes that WACC operates in social, political, economic and cultural environments both North and South that are continuously changing and presenting new challenges from the perspective of human rights and human dignity.
In response, through its Strategic Plan WACC seeks to bring about societies in which all people everywhere are able to engage in transparent, informed, and democratic debate.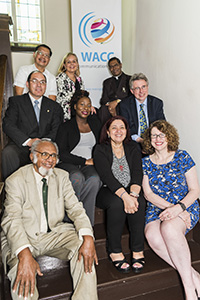 In part it will do so by building "the capacity of civil society organizations to implement efforts such as citizen journalism, community media, citizen-led media for peace, and monitoring of poverty reporting to advance the democratic participation and active citizenship of marginalized peoples and communities."
WACC's vision is underpinned by its Principles of Communication, which it seeks to express through its network of members and its programmes and actions.
The Strategic Plan underlines the need to "strengthen ties with selected international secular, intercultural, ecumenical and interfaith networks and agencies."
In this respect, WACC's membership of faith-based groups such as the ACT Alliance and the International Partnership of Religion and Sustainable Development is already opening up new possibilities for collaboration.
Similarly, WACC will work closely with the Global Alliance for Media and Gender (GAMAG), whose secretariat it currently holds.
The Strategic Plan emphasises the need to focus all WACC's activities, projects and advocacy on promoting, implementing and supporting the communication rights of all, especially the poorest, most excluded, and most vulnerable people and communities.
This goal will be realised through three main programme initiatives: "Advocacy for communication rights"; "Capacity-building for projects promoting and strengthening communication rights"; and "Building bridges, networks and partnerships".
These initiatives will be supported through a focus on strengthening operational systems and resources, particularly fund development, communication, and collaboration and relationships.
The Strategic Plan 2017-2021 is available here in English, Spanish and French.
Pictured above right is WACC's Board of Directors in September 2016. Back row (L to R) Ramon Bultron (Asia President), Rev. Dr Karin Achtelstetter (WACC General Secretary), Rev. Dr Samuel W. Meshack (WACC President); Middle row (L to R) Dr José Luis Aguirre (Latin America President), Keishagay Jackson (Caribbean), Dr Stephen G. Brown (WACC Treasurer); Bottom row (L to R) Rev. Akuila Yabaki (Pacific), Margrit Saroufim (Middle East President) and Sheila George (North America). Absent from the photo is Stella Etemesi (Africa).