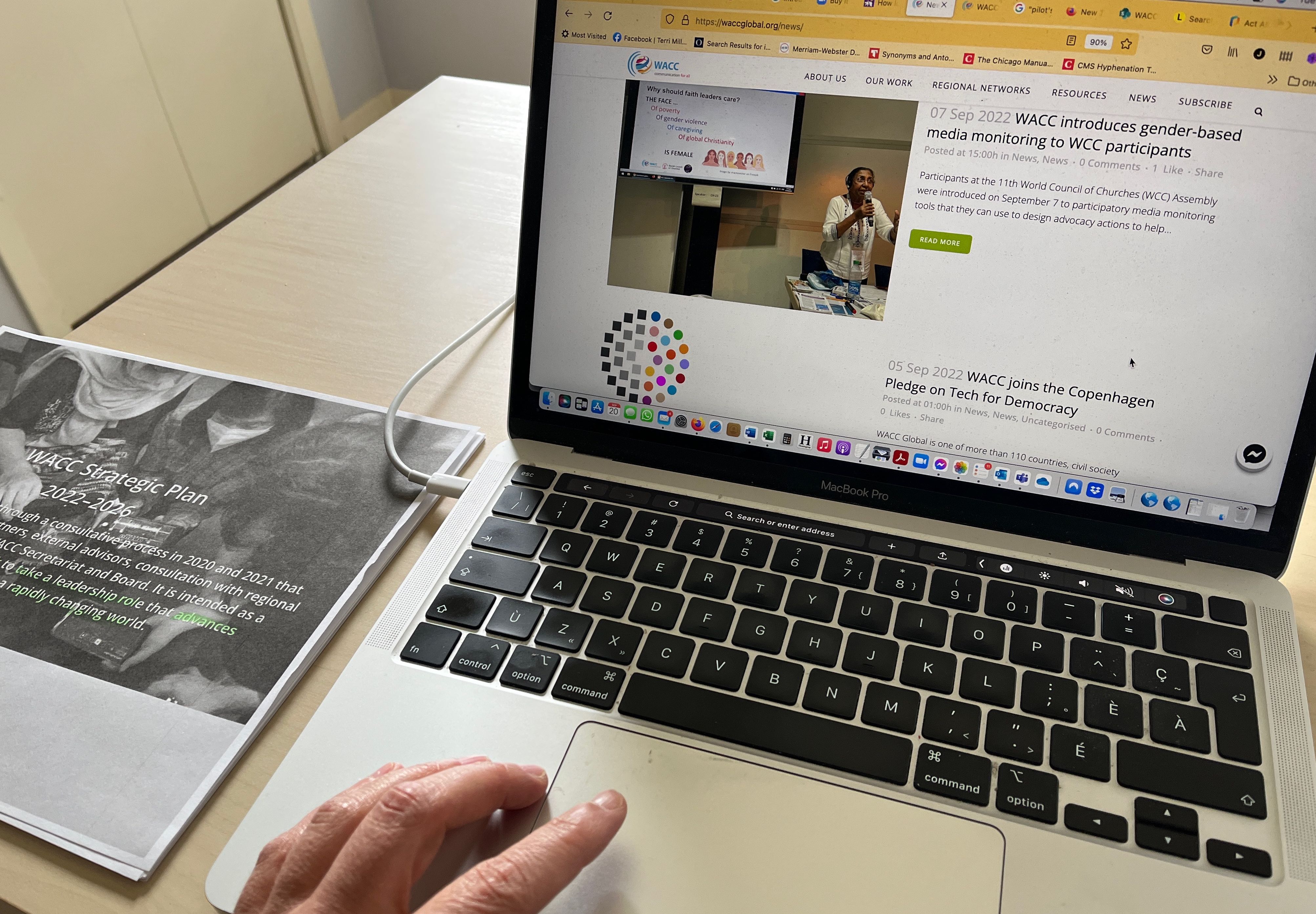 21 Sep 2022

WACC appoints Terri R. Miller as communications coordinator

The World Association for Christian Communication (WACC) is pleased to announce the appointment of Terri R. Miller, a communications specialist, editor, and writer from Sudbury (ON), Canada, as its communications coordinator.

As WACC's communications coordinator, Miller is tasked with strengthening WACC's public profile, vision, and mission.

"I'm excited to be joining WACC as a staff member as it looks to revitalise and expand its network and to build up a global movement for communication rights in the digital age of today," she said.

"All too often, communication is not considered as a basic human right, yet being able to communicate and to be in communication is integral to what it means to be a human being. WACC has a core role to play in enabling people to be active members of society and shape decisions that affect their futures," she added.

The communications specialist has been an active WACC member for more than a decade. She served on the WACC Europe Regional Steering Committee as delegate for the Geneva-based Lutheran World Federation (LWF) from 2012 to 2014. In January 2020 she joined the WACC North America Executive Committee as an individual member and gave leadership to the region's inaugural Migrant Media Monitoring Project (MMMP) in May of this year.

"We are delighted to have Terri with us to lead WACC's public outreach," said WACC General Secretary Philip Lee. "In these days of political and humanitarian crisis, it is all the more urgent for WACC to be a voice of reason and to speak out against injustice."

Miller brings nearly three decades experience in administrative, communications, and programmatic work with faith-based organizations engaged at the regional and global levels.

As a communications consultant she has collaborated with various international NGOs including the Anglican Communion Office, the Anglican Alliance, the Global Christian Forum, the International Catholic Migration Commission, and the World Council of Churches.

She served as web editor for the LWF (2008–2014) after managing communications and translation for the European ecumenical network Church and Peace for 11 years.

Miller is a candidate in the Certificate in Editing program at Simon Fraser University (SFU), Canada, and has a Certificate in Public Relations from SFU. Her undergraduate degree is from the Mennonite-affiliated Goshen College (Ind) in the United States.