12 May 2016

WACC attends WCRC Executive Committee meeting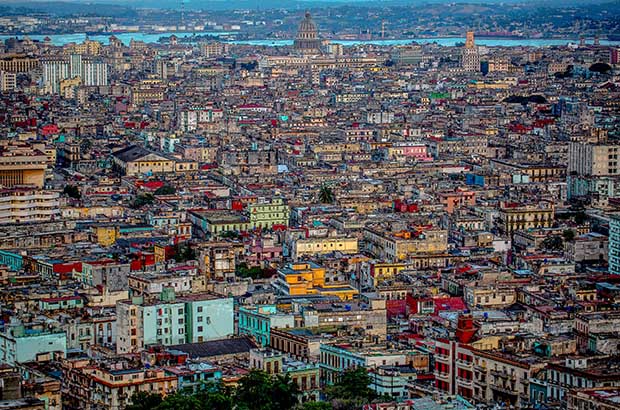 Havana, Cuba. Photo courtesy of Imgur.
---
The World Communion of Reformed Churches (WCRC) is holding its annual Executive Committee meeting in Havana, Cuba, from 7 to 14 May, 2016. WACC was invited to participate as a guest organization at the meeting and to provide input.
Lorenzo Vargas, Programme Manager, is attending the meetings on behalf of WACC's General Secretary, Rev. Dr Karin Achtelstetter. Vargas brought remarks and ecumenical greetings on behalf of WACC members and partners.
Established in 2010 after the merger of the World Alliance of Reformed Churches (WARC) and the Reformed Ecumenical Council, the World Communion of Reformed Churches (WCRC) is a global organization bringing together reformed churches from around the world.
Executive Committee meetings have been an opportunity to discuss the governance and programmatic areas of the WCRC, as well as to begin the planning process for the 26th General Council of the WCRC, set to take place in Leipzig, Germany, 27 June to 7 July 2017 on the theme of "Living God – Renew Us and Transform Us."
During his remarks, Vargas provided a brief overview of WACC's mission and activities, and emphasized the ways in which communication, as a social process that creates community and communion, can serve to advance the efforts of the WCRC in the area of gender, economic, and environmental justice – as outlined in the organization's Accra Declaration.
The WCRC holds its annual Executive Committee meeting in a different part of the world each year as a way to shed light important social and political challenges.
This year's meetings are being held in Cuba in order to demonstrate solidarity with the Cuban people and churches, as well as to highlight the current processes of change in Cuba, particularly in regard to renewed relationships with the United States.