01 Nov 2016

WACC celebrates partnership with the Waldensian Church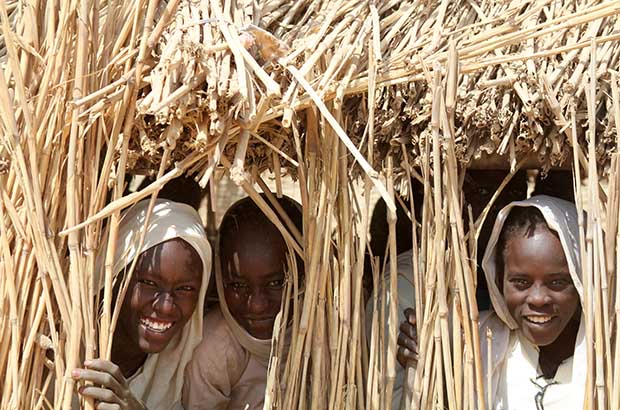 Students peer out of a thatched classroom at a school in Hamedia camp for displaced people near Zalingei, Darfur. Credit: Laura Sheahen/ACT Caritas.
---
Six communication projects are being launched under a programme supported by the Otto per Mille fund (OPM) of the Waldensian Church.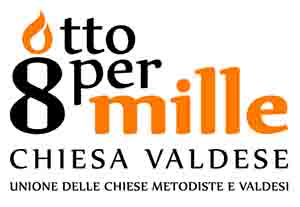 Otto per mille was established by the Waldensian Church Synod in 1993 exclusively to support welfare, social and cultural projects.
Over the past three years, WACC has been privileged to collaborate with OPM on a number of initiatives worldwide that build on communication rights to bring about social change. Six new projects are due to start in November 2016.
"WACC's partnership with Otto per Mille reflects our joint commitment to advancing social justice," said WACC General Secretary, Rev. Dr Karin Achtelstetter. "We are delighted that it is bearing fruit and look forward to the successful outcome of all six projects," she added.
"Poverty mapping and advocacy for Batwa communities in Rwanda using community radio" will be carried out by the African Initiative for Mankind Progress Organisation (AIMPO), Rwanda, where Batwa communities are a minority amongst Rwanda's three ethnic groups and are neglected, marginalized and suffer high levels of poverty, limited access to health care, and low levels of education.
An important first step in addressing the problems faced by the Batwa communities is to give them a strong public voice and, by extension, provide Batwa communities with an independent and reliable source of news, which will help address economic and non-material forms of deprivation.
"Our voices, our power, women's right to be heard!" is aimed at increasing the participation and ensuring long-term participation of women and young people in gender sensitive community radio programming in nine community radio stations in The Gambia.
Implemented by the Gambia Committee on Traditional Practices Affecting the Health of Women and Children (GAMCOTRAP), women and young people will be enabled to speak up and be heard on various issues including female genital mutilation, sexual and reproductive health, inheritance rights, gender-based violence, leadership and decision making affecting the rights of women in the communities.
"Mass Media for Poverty Reduction in Conflict Affected Afghan Areas" aims to build stronger communities, advance the rights of marginalized and impoverished communities and to allow for inclusive participation of community members in decision-making processes that affect their well-being and livelihoods.
The Organisation for Local Services and Future Generations (OLSFG) will focus attention on quality coverage of issues around poverty at the local and country level media, advocacy will become available and impoverished communities will be better positioned to use their voices for social change.
This media-monitoring project will support pro-poverty reduction moves, initiatives and beliefs that news media provide the democratic arena where people at large can fight for their rights, social justice and articulate their concerns.
"Raising awareness on online violence against women through media" tackles online/cyber violence in which women are subjected to offensive comments, personal attacks and invasion of their privacy.
The Association of Media Women in Kenya (AMWIK), Kenya, aims to reduce the effects and incidences associated with online violence against women and to promote inclusion of online safety of women in regional, national and organizational policies.
The project will also work with media women champions who have been survivors of online violence to strengthen the visibility and recognition that online violence is an unacceptable manifestation of gender-based violence.
"Refugees and Communication Rights in Europe" will bring WACC's expertise in media monitoring and communication platforms into migrant networks and humanitarian efforts in cooperation with WACC's Europe Region.
The project will start in December, supporting the communication rights of refugees seeking safe passage into and through Europe and challenging public attitudes of intolerance and discrimination against them.
It will assess media portrayal and representation of refugees in five or more European countries; engage with secular and church-related media professionals to highlight good practices and to develop action plans to promote the communication rights of refugees.
"Women and men communicators for the right to communication from a gender perspective" will be carried out by WACC's Latin America Region in cooperation with WACC Caribe.
Also starting in December, this project will facilitate training for journalists and citizens and promote critical reading of the media through distance-learning courses. The idea is to instil gender equality as a precondition for the empowerment of communicators by means of virtual training.
The course will last 10 weeks and take place in the context of the regulatory frameworks of those countries taking part to generate debate from a gender perspective.