03 Apr 2014

WACC congratulates RCC on its 85th anniversary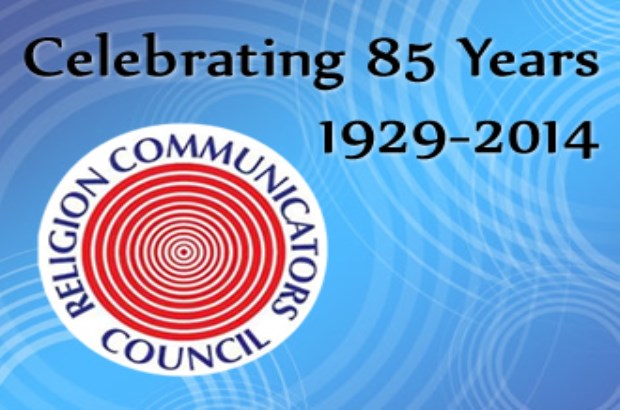 ---
The 85th anniversary of the Religion Communicators Council (RCC) is an occasion for celebration at a time when religion communication is being challenged by a plethora of information and news sources that can easily overwhelm the unsuspecting reader, viewer or blogger.
RCC has been promoting faith perspectives in public discourse since 1929. The council is the oldest public relations professional organization in the United States.
Today RCC has more than 400 members across the United States. They work in print and electronic communication, advertising, and public relations. Originally an all-Protestant organization, the council now has members representing Bahá'í, Christian, Hindu, Jewish and Muslim faith communities.
Since 1949, the council has given annual Awards of Merit for outstanding presentations of religious issues, values and themes in secular media. In 1985 they were renamed the Wilbur Awards after Marvin C. Wilbur, a religion public relations pioneer and long-time council leader.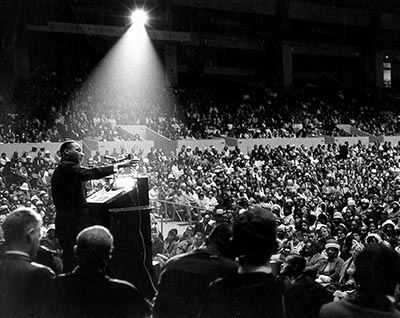 In 1967, George Conklin, a founder member of the North-American Broadcast Section of WACC and a former member of WACC-North America's Executive Committee, received the Religion Communicators Council Award for his photograph (right) of Martin Luther King, Jr. speaking at the San Francisco Cow Palace on June 30, 1964.
Since 1967, the council has recognized excellence in communication practice by members through the annual DeRose-Hinkhouse Memorial Awards.
In 1929, the year RCC was founded, the World Association for Christian Communication (WACC) had not been thought of, although the events that led to its eventual formation were already gathering clouds on the horizon of peace. Yet, with enormous prescience, there were those in the USA who identified the need for better coverage of church news in newspapers and magazines.
As the world moved from print to television and the Internet, RCC kept pace by promoting excellence in secular coverage of faith topics and outstanding presentations of religious issues, values and themes in secular media.
The RCC's focus on professionalism and quality is, therefore, to be greatly commended and WACC joins wholeheartedly in congratulating its Board of Governors and current Officers on the organization's dedication and multifaceted achievements.
WACC General Secretary Rev. Dr Karin Achtelstetter sent a letter of congratulations to RCC, saying that WACC is proud to be part of the RCC fellowship and to partner with RCC in recognizing and promoting freedom of religion for all through mass, community and social media.