14 Mar 2016

WACC general secretary to moderate U.N. panel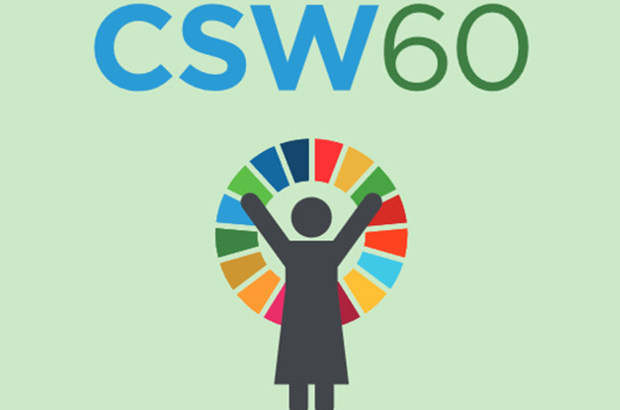 The sixtieth session of the UN Commission on the Status of Women takes place in New York, 14-24 March 2016.
---
The 2016 meeting of the U.N. Commission on the Status of Women (March 14-24) in New York will include a panel discussion organized by UNESCO and moderated by WACC General Secretary the Rev. Dr Karin Achtelstetter that will explore "Breaking persistent challenges for gender equality in media."
Scheduled panelists include Irina Bokova, Director-General of UNESCO; Phumzile Mlambo-Ngcuka, Executive Director of U.N. Women; Lee Jin Sook, President, MBC TV, South Korea; Claudia Palacios, former anchor at CNN Spanish (TBC); Esther Park, Korean Broadcasting System (KBS) Correspondent to New York, Representative of the President and CEO of KBS America; Colleen Lowe Morna, Chief Executive Officer of Gender Links and Chair of the Global Alliance on Media and Gender GAMAG.
Organized as a UNCSW side event, the March 18 panel will discuss the persistent media sexism revealed in the 2015 Global Media Monitoring Report, which received support from UNESCO and U.N. Women.
Progress toward equal representation of women and men in the news media (reflecting proportions in the general population) is so slow that it would take 77 years before gender equality in the media is reached, the GMMP report said. Similarly, according to the International Telecommunication Union, at the current rate it will not be until 2083 before there are an equal number of males and females heading ICT regulatory agencies.
The side event will debate the action needed to move beyond awareness on inequality to real gender equality in media. The debate will be followed by questions and discussions.
The discussion will address questions such as: How can governments and the U.N. increase support for change? Has gender equality in media stalled? In which areas can the media industry take transformative action? What is still needed to change the situation in media?
The panel discussion takes place Friday 18 March 2016, 10:00 a.m. – 11:15 a.m., in Conference Room 11 – GA Building. UN Headquarters, New York.