10 Mar 2014

WACC helps raise the voices of Haitian women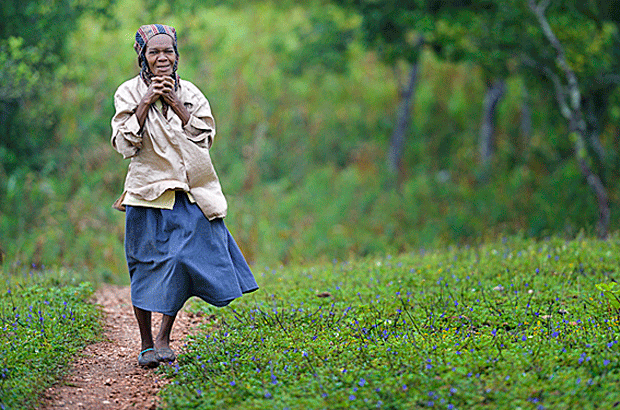 A woman walking in the rural Haitian village of Mizak. Photo: Paul Jeffrey
---
Rural women in Haiti will benefit from a project to make community radio programs aimed at bringing their concerns to the attention of local decision and policy makers.
WACC partner REFRAKA will organize three training workshops on digital production techniques to empower 15 women from five community radio stations to speak publicly about the problems and challenges they face in their daily lives. The women will go on to design and make programmes that directly address the problems and challenges they face.
REFRAKA is a non-governmental organisation run by women for women. It has a vision of equality between women and men both in communication and in society.
The economic situation in Haiti is grave and threatens to stall the innovative work REFRAKA is doing, particularly among rural women. Via the GlobalGiving platform, WACC is launching a project to come to its aid.
Embert Charles, President of WACC's Caribbean Region, believes that what REFRAKA is doing is vital. "This is an organization dedicated to empowering and promoting the welfare of a marginalized group in Haitian society. I hope many WACC members and partners will respond to this appeal immediately and generously," he said.
In Haiti, women are at the forefront of the struggle to create a peaceful and just society. Yet their voices are often not heard in important decision-making processes. This situation is worse in rural areas where women are doubly excluded by being both women and poor peasants.
REFRAKA will train rural women to be closely involved in broadcasting programmes about the difficulties they face, especially those of poverty, lack of resources, and endemic violence.
The short-term impact will be to raise voices of concern. The long-term impact will be to empower rural women, to improve the livelihoods of communities, and greater resilience and stability in the country.
Visit the project at GlobalGiving here.