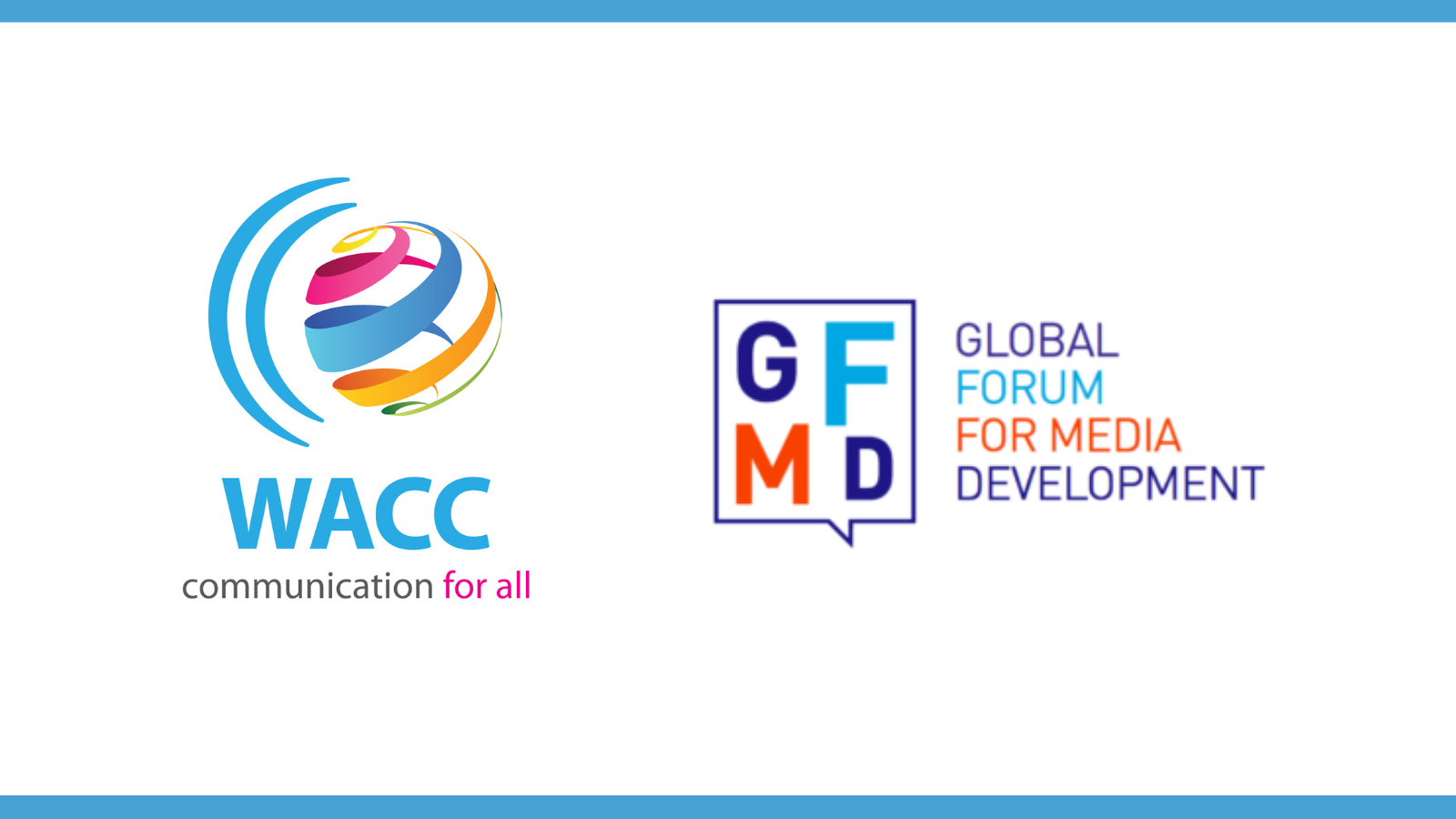 27 Jan 2021

WACC joins Global Forum for Media Development

WACC Global is now member of the Global Forum for Media Development (GFMD), an international network of about 200 journalism and media development organisations from more than 70 countries, which supports "the creation and strengthening of journalism and free, independent, sustainable, and pluralistic news ecosystems."
In announcing this development, WACC General Secretary Philip Lee noted, "Today, it's really important to work in partnership with like-minded organisations, both to share knowledge and to avoid duplicating efforts."

Lee added that WACC "is looking forward to close cooperation with GFMD, with whom it shares many goals and aspirations."

Established in 2005 in Amman, Jordan, and based in Brussels, GFMD offers members the opportunity to collaborate and exchange information and experience that will help create "a strong, independent, and pluralistic media environment, which contributes to the development of empowered societies."

On its website, GFMD says it exists "as a knowledge platform for the global media development community, where we leverage multi-sectoral expertise to provide the most current and practical knowledge and experience to our network."

For instance, in 2019 GFMD co-organised and participated in meetings with donors and governments to discuss media sustainability, advised the UK Foreign and Commonwealth Office on the Global Conference on Media Freedom and secured as well as participated in a panel on media sustainability, met with New Zealand Prime Minister Jacinda Arden about journalism and news media perspectives on violent and extremist content online in the wake of the Christchurch attack, launched the Dynamic Coalition on the Sustainability of Journalism and News Media, among other activities.

GFMD members include organizations such as Article 19, BBC Media Action, DW Akademie, Ethical Journalism Network, Global Investigative Journalism Network, International Center for Journalists, Internews, among others.

It is also a key member of the United for News Coalition, an initiative led by Internews in collaboration with the World Economic Forum (WEF), aimed at supporting the sustainability of news media and rebuilding public trust.

GFMD is also part of  the Safety of Journalists (SoJ) Coalition, Design 4 Democracy Coalition (D4D), the Freedom of Information Advocates Network (FOIAnet), and the Transparency, Accountability, and Participation for the 2030 Agenda (TAP) Network, in addition to collaborating with the Journalism Trust Initiative (JTI).