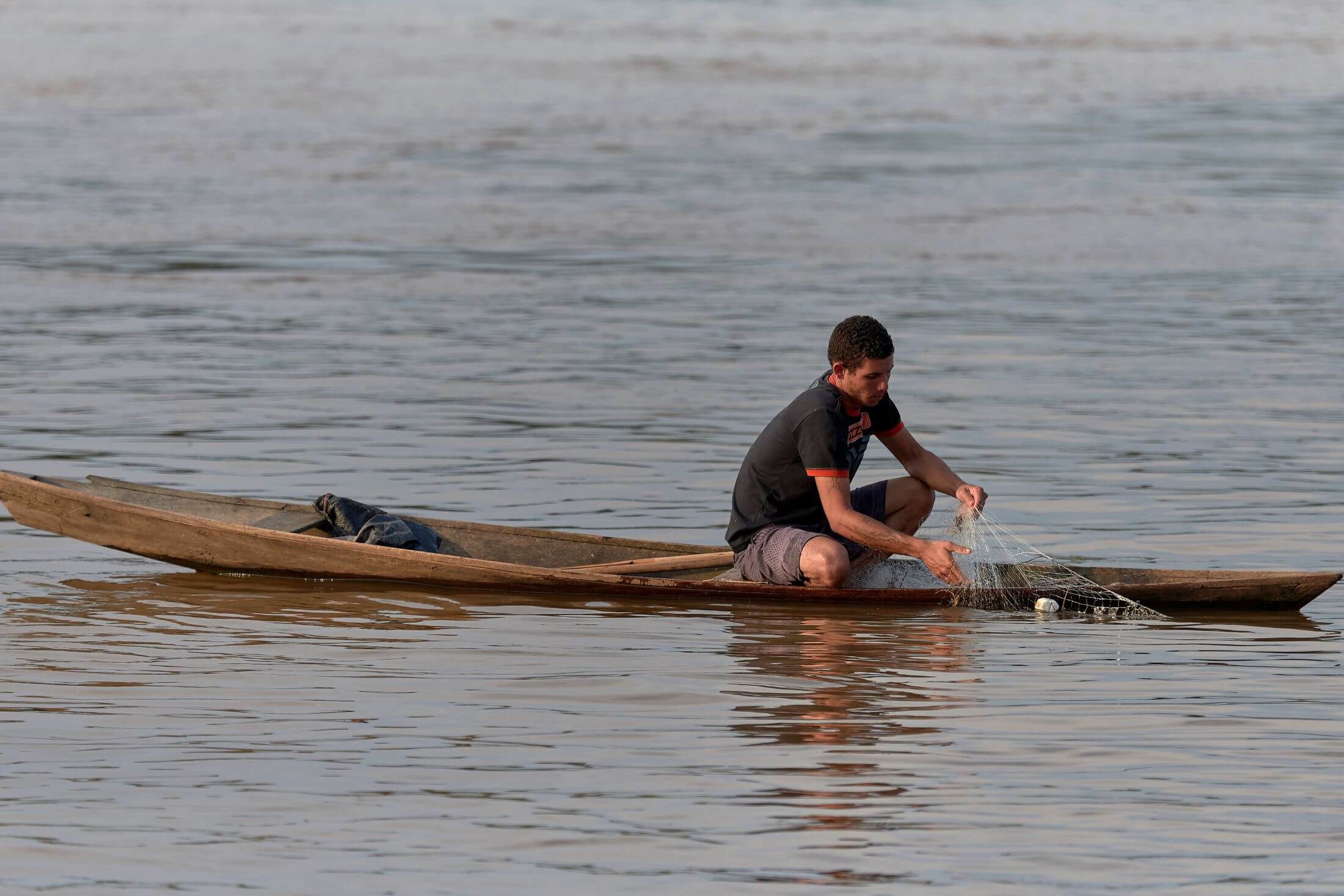 04 May 2023

WACC launches Voices of the Amazon to equip local communities to shape climate policy

WACC has launched Voices of the Amazon, a multi-year project in partnership with the Primate's World Relief and Development Fund (PWRDF) that will use community radio to enable grassroots communities in the region to be active participants in developing environmental policy.

"The voices, knowledge, and ideas from people most affected by the effects of climate change are rarely heard in the media or present in global or even national decision-making," said Lorenzo Vargas, WACC's Communication for Social Change program manager.

"For the most part, hard-hit local communities and groups do not have real opportunities to help shape the policy responses that their governments are promoting at international climate negotiations."

The situation is particularly acute in the Amazon, a massive region that is home to the largest expanse of forest on earth and impressive cultural, linguistic, and natural diversity. But deforestation, increased agriculture, and an economic model based on mining and ranching are all threatening the existence of the Amazon and the communities that inhabit it.

While countries in the region are taking steps to protect the Amazon, grassroots communities are rarely consulted and lack necessary tools and platforms to make their voices heard.

"Most of these communities have very limited opportunities to access information, engage with media, and much less participate in policy-making processes," Vargas said.
Training citizen environmental journalists
The Voices of the Amazon project aims to change this status quo by equipping grassroots communities to use radio and digital platforms to share information, organize joint climate action, and amplify their voices in policy-making circles.
Together with the Latin American Network of Radio Education (ALER), WACC will work with local partners in Brazil (Amazon Radio Network – RNA), Colombia (Grupo COMUNICARTE), and Ecuador (Ecuadorean Network of Community Radio Broadcasters  – CORAPE) to train a core group of 36 citizen environmental journalists. The newly minted communicators will, in turn, train additional people in their communities.
Many of the participants will be from Indigenous, peasant, and Afro-descendant communities, who are disproportionally affected by the effects of climate change and excluded from decision-making tables.
The journalists-in-training will work with 18 community radio partners of WACC and ALER in the regions of Amazonas and Roraima in Brazil, Guaviare and Guainia in Colombia, and Pastaza and Sucumbios in Ecuador. Allied stations in six countries in the Amazon will also broadcast the climate action content produced, reaching an estimated total audience of over 6.2 million people.
According to Vargas, the long-term objective of Voices in the Amazon, slated to run through December 2025, is to establish a network of grassroots communicators who will be key players in informing local communities, producing content in local languages, and highlighting local knowledge and culture as elements that need to be at the centre of climate policies.
"Both WACC and PWRDF are committed to the localization of climate-related policies and to a locally driven approach to development, based on the conviction that communities at the grassroots level must be at the centre of social change," Vargas stressed.
An indigenous man fishes in the Javari River at Atalaia do Norte in Brazil's Amazon region.
Photo: Paul Jeffrey/Life on Earth