01 Oct 2014

WACC North America Invited To Join "Protect Our Privacy" Coalition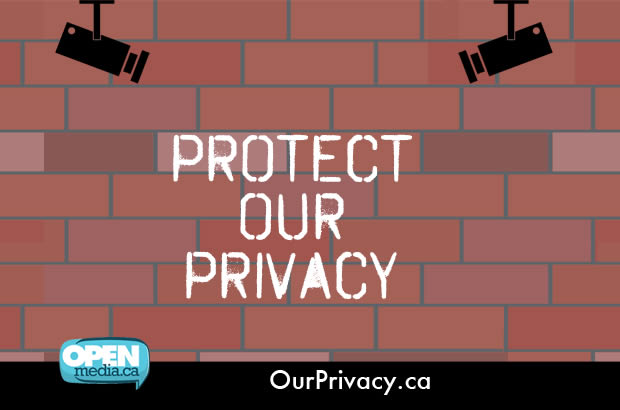 In response to an invitation from OpenMedia.ca, WACC North America joined with over 30 other organizations in endorsing the Protect Our Privacy Coalition, which was launched on October 10, 2013 during the Privacy and Access 20/20 Conference in Vancouver, British Columbia.
Protect Our PrivacyAccording to OpenMedia.ca's Communication Coordinator David Christopher, "The Protect Our Privacy Coalition has come together to launch non-partisan campaigns to ensure governments only use personal data in a manner that respects our right to privacy. The Protect Our Privacy Coalition is made up of a network of public interest organizations, businesses, experts, privacy advocates, and concerned citizens."
The impetus behind the formation of the coalition is recent revelations of several large data breaches by the Canadian federal government, along with legislative initiatives, that threaten the personal privacy of Canadians. OpenMedia.ca has stated, " Concerns over privacy been compounded by recent revelations that the private data of law-abiding Canadians is being collected by our federal spy agency. The agency, the Communications Security Establishment Canada (CSEC), is about to receive a new taxpayer supported $900-million, 72,000-square-metre compound in Ottawa." Similar concerns are known to Americans, with recent revelations of spying on innocent American citizens by the US government. WACC North America has previously collaborated with OpenMedia.ca when the organization was part of a well-attended WACC North America webinar in 2012.
Christopher indicated the main goals of the coalition in his invitation to WACC North America:" Raise public awareness about privacy issues, provide educational resources, and stimulate robust conversation in social and mainstream media channels….We hope to ensure that any future privacy-impacting federal legislation, regulations, programs, or activities protect the privacy of people in Canada and respects their Charter-protected rights. We also hope to help develop new privacy safeguards pertaining to the government's access to and use of citizen data."
In joining the coalition, WACC North America agreed to endorse the following statement of principal: "More than ever, Canadians need strong, genuinely transparent, and properly enforced safeguards to secure privacy rights. We call on Government to put in place effective legal measures to protect the privacy of every resident of Canada against intrusion by government entities."
To learn more about the Protect Our Privacy Coalition and see a listing of the other coalition members, please go tohttps://openmedia.ca.