07 Mar 2017

WACC plays its part on International Women's Day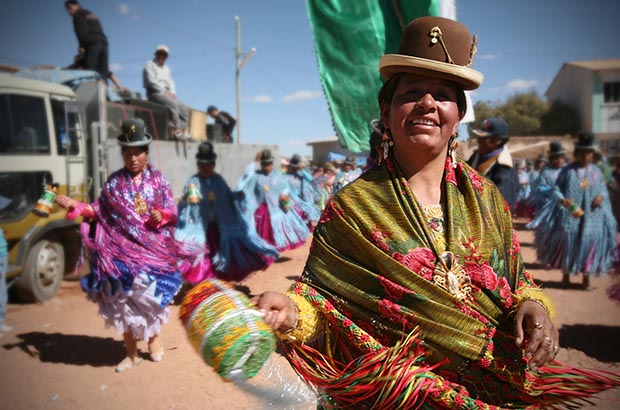 Women perform traditional dances during a highland fiesta near Eucaliptus, Oruro, Bolivia. Photo: ACT Alliance/Sean Hawkey.
---
International Women's Day (IWD) is a time to reflect on progress made, to call for change and to celebrate acts of courage and determination by ordinary women who have played an extraordinary role in the history of their countries and communities.
"Communicators play a key role in alerting policy-makers at all levels to the challenges facing women all over the world," said WACC General Secretary Rev. Dr Karin Achtelstetter.
"The news media, in particular, can help by offering more gender-sensitive and gender-balanced coverage of political, social and economic questions that impact women," she added.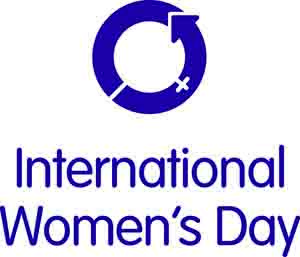 The IWD theme for 2017 is "Women in the Changing World of Work: Planet 50-50 by 2030"
The aim is to consider how to accelerate the 2030 Agenda, building momentum for the effective implementation of the new Sustainable Development Goals.
Goal 5 is "Achieve gender equality and empower all women and girls" and Goal 4 "Ensure inclusive and quality education for all and promote lifelong learning".
The IWD theme also focuses on new commitments under UN Women's Step It Up initiative, and other existing commitments on gender equality, women's empowerment, and women's human rights.
"Last year the World Association for Christian Communication (WACC), the Global Media Monitoring Project (GMMP) Network and other partners launched an important campaign to end news media sexism by 2020," noted WACC General Secretary Rev. Dr Karin Achtelstetter.
The campaign start date coincided with Human Rights Day to underline gender equality in the media as a human rights issue.
The "End News Media Sexism" campaign aims to support and highlight intensive efforts in several countries with the hope that new evidence will emerge on strategies that work to bring about fair and equal representation of women and men in the news media.
WACC is holding an international consultation in New York 9-11 March 2017 that will work on an action plan to advance the End News Media Sexism Campaign in the context of other relevant campaigns and the UN's 2030 Agenda.
Key targets of the Agenda are:
By 2030, ensure that all girls and boys complete free, equitable and quality primary and secondary education leading to relevant and Goal-4 effective learning outcomes.
By 2030, ensure that all girls and boys have access to quality early childhood development, care and pre-primary education so that they are ready for primary education.
End all forms of discrimination against all women and girls everywhere.
Eliminate all forms of violence against all women and girls in the public and private spheres, including trafficking and sexual and other types of exploitation.
Eliminate all harmful practices, such as child, early and forced marriage and female genital mutilation.
This year the UN is focusing in particular on changes in the world of work, which are having significant implications for women.
Globalization and the technological and digital revolution are bringing new opportunities, but at the same time there is increased informality of labour, unstable livelihoods and incomes, and new fiscal and trade policies.
All of them must be addressed in the context of women's economic empowerment. And all of them have a communications rights component.