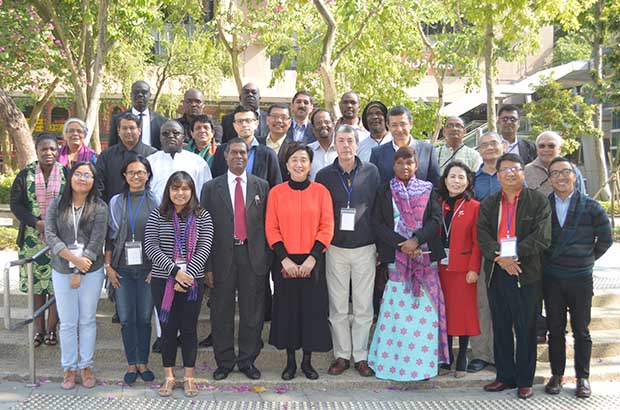 19 Dec 2016

WACC project partners plan to advance the right to communicate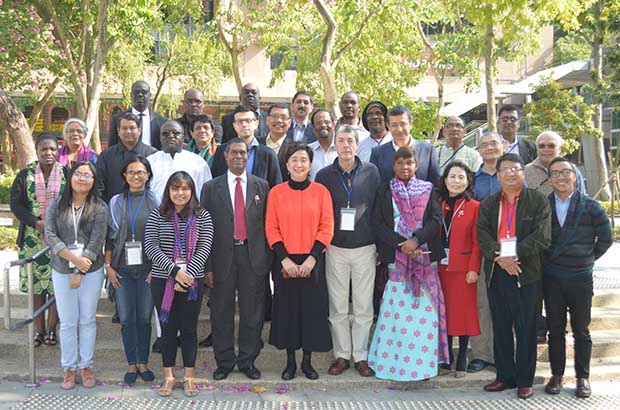 WACC Partners from Asia and Africa in Hong Kong. Photo Credit: Christopher Pasion
Hong Kong was the venue for a gathering of WACC project partners on the theme "Linking Communication Rights to the Sustainable Development Goals" that took place 4-16 December 2016.
Every year, WACC helps build the capacity of community-based initiatives around the world working to promote communication rights and sustainable development.
Some 31 representatives of WACC project partners from Asia and Africa met during this "partners' consultation" to share information and knowledge, build alliances and networks, and develop strategies to promote communication rights in their national contexts.
The programme was devised and led by WACC staff: Lorenzo Vargas, Programme Coordinator, and Philip Lee, Director of Programmes. The Asia Pacific Mission for Migrants (APMM) partnered with WACC to organize the event.
The event focused on three elements:
Learnings and best practices from WACC-supported communication projects;
Deliberations on the ways in which communication rights play out in different contexts and how they link to the 2030 Agenda for Sustainable Development; and
Identifying strategies to promote communication rights at different levels.
In the course of the three-day consultation, participants heard a presentation by Dr Gitiara Nasreen of the University of Dhaka, Bangladesh, focusing on women's empowerment as a precondition for attaining the Sustainable Development Goals.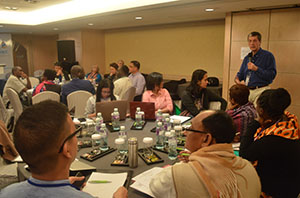 WACC Partners from Asia and Africa in Hong Kong. Photo Credit: Christopher Pasion
"SDGs are remarkable for listing almost everything related to national and international development, but at the same time offering very few specifics. The most glaring omission is that of communication," noted Dr Nasreen. "The right to communicate is the right to have rights."
A second presentation by journalist and democracy activist Ms. Emily Lau Wai-hing introduced participants to issues of press freedom and governance in Hong Kong.
Participants also discussed the relative merits of a communication rights index and a communication rights charter.
They agreed that strengthening communication, independent and pluralistic media, and improving access to information and communication technologies play an essential role in meeting development goals and strengthening good governance.
Participants also decided to create a network of communication rights activists that would specifically promote a set of principles that civil society organizations can affirm and put into practice in their day to day work.
This gathering also served as an opportunity for members of WACC Asia's Regional Executive Committee, some of whom also represent WACC project partners, to hold a series of side meetings to coordinate their work to promote communication rights in the region.
Concluding the consultation, Philip Lee, Director of Programmes, said that, "WACC's project partners are the source of real knowledge about communication needs and practices. WACC intends to continue working with them as closely as possible in order to implement its vision of "Communication for all."
WACC project partners are supported under WACC's Development Initiative Programme (DIP), which is generously co-financed by Bread for the World, Germany.