11 Mar 2016

WACC Summer School on "Communication and Religion"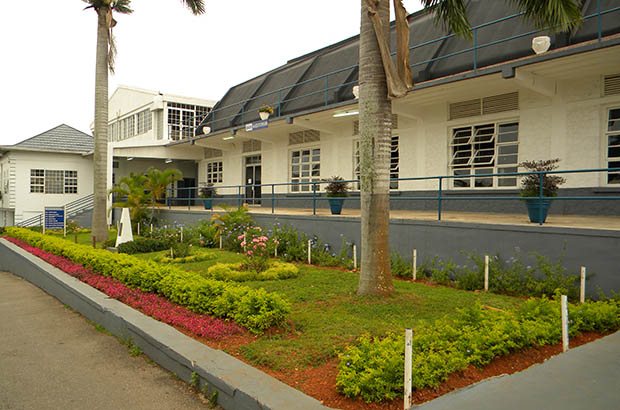 One of the main buildings at Northern Caribbean University, Manchester, Jamaica. Photo: NCU.
---
WACC invites applications for places at its Summer School on "Communication and Religion" 23-31 July 2016 in Manchester, Jamaica.
The Caribbean region has been selected for this year's Summer School because of its cultural diversity and the potential it has to explore communication rights in a context of colonial and interfaith history. An appreciation of the challenges facing this region is critical to a fuller understanding of contemporary realities and future directions.
The Summer School is being organized in cooperation with Northern Caribbean University (Manchester, Jamaica), the World Council of Churches (Geneva, Switzerland) and WACC, and with the support of Evangelisches Missionswerk in Deutschland.
Students will work with faculty staff to study some of the links between media, religion, and globalization. The course will be framed around communication rights, communication in the ecumenical movement, media ethics, gender and communication, and communication for social change. The teaching faculty will come from the organizing institutions.
The School is open to students who have a bachelor degree in religion and media or a related field and who are interested in ethical and intercultural reflections on communication. The objective of the course is to study the ethical and cultural implications of the use of media in an international, intercultural and inter-confessional context.
Students will address questions of media and globalization, which are directly related to the theme of religion in the mass media, and they will be introduced to different communication theories. They will get to know the challenges facing communication in the ecumenical movement and in interfaith dialogue.
Participants must be aged under 32 years, fluent in English, and be post-graduate students in communication and theology. They will be expected to attend the complete course and to write a final paper.
WACC is offering a limited number of scholarships for students from countries in the global South to take part in the Summer School. To apply for a place, please send your curriculum vitae together with a letter explaining why you wish to attend the Summer School to the following e-mail address: SummerSchool@waccglobal.org
The deadline for applications is 31 March 2016.