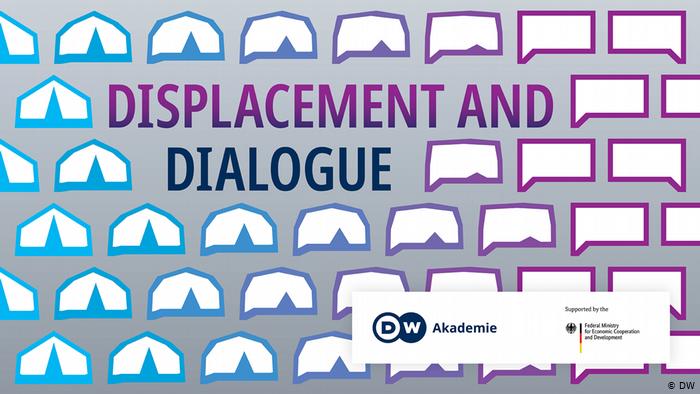 29 Sep 2020

WACC to host session at 'Displacement and Dialogue' virtual conference

WACC Global will be hosting a session on Enabling migrants to be seen and heard in host communities, Friday, October 16, 3-4 p.m. (CEST), as part of a virtual conference on "Displacement and Dialogue," organized by DW Akademie.

Click here to register for the WACC session or the entire conference, which is free of charge.

The conference gathers refugees, humanitarian experts and communication professionals who will explore issues around communication, engagement and accountability in displacement crises.

"Migrants, refugees and internally displaced persons worldwide are especially vulnerable to economic hardships, mobility restrictions and health risks posed by the new virus," said conference organizers. "As a result, there is now an even greater need for communication channels, community engagement and accountability in displacement settings."

WACC will present its approach to restoring voice and agency via communication rights. During its session, participants will learn about current community initiatives in Lebanon, Jordan, Ecuador, and Mexico, which are working with migrant communities to build skills in journalism and media in order to share their stories through radio and digital channels.

In Mexico, the community project engages migrants in transit and at destination in central Mexico, and works with women, young, and/or Indigenous migrants with skills and rights-based knowledge to use digital and other communication tools to access needed information, challenge xenophobic discourse, and share their concerns within their communities and with the wider society.

The Community Media Network in Jordan is working with the Syrian migrant communities to train and network citizen journalists to produce media broadcasts for Radio Al Balad and other community radio stations as well as WhatsApp chats used by Syrians in Jordan.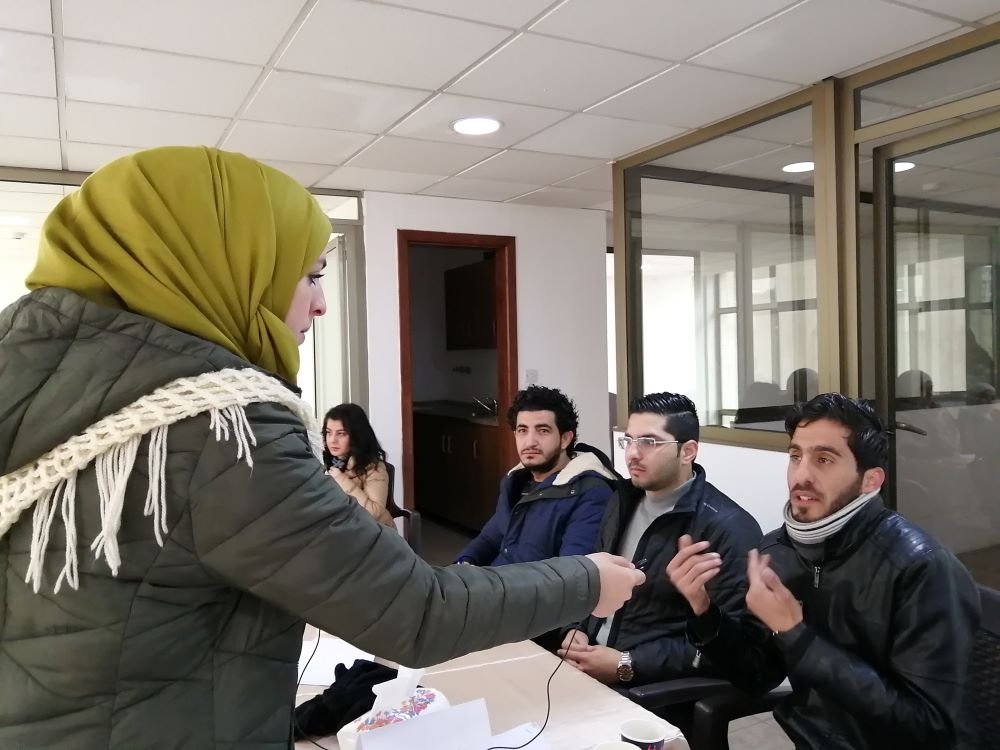 The Ecuadorean Network of Community, Popular and Education Media is strengthening its citizen journalist network, "Your Voice in the Border Region" (Tu Voz en la Frontera), to report on peace and migration issues on the boarder of Ecuador and Colombia from a grassroots perspective.
These initiatives are all part of WACC's Communication for All Programme.
The video/audio presentation and panel discussion will include Lorenzo Vargas, WACC programme manager for Communication for Social Change. He will be joined by Marie-Pia Rieublanc (programme manager, Sandía Digital Laboratorio de Cultura Audiovisual AC), Daoud Kuttab (director general, Community Media Network), María Teresa Cutimbo Lozano (project coordinator, Coordinadora de Medios Comunitarios Populares y Educativos de Ecuador), and Laure Makarem (operations manager, Anti-Racism Movement).