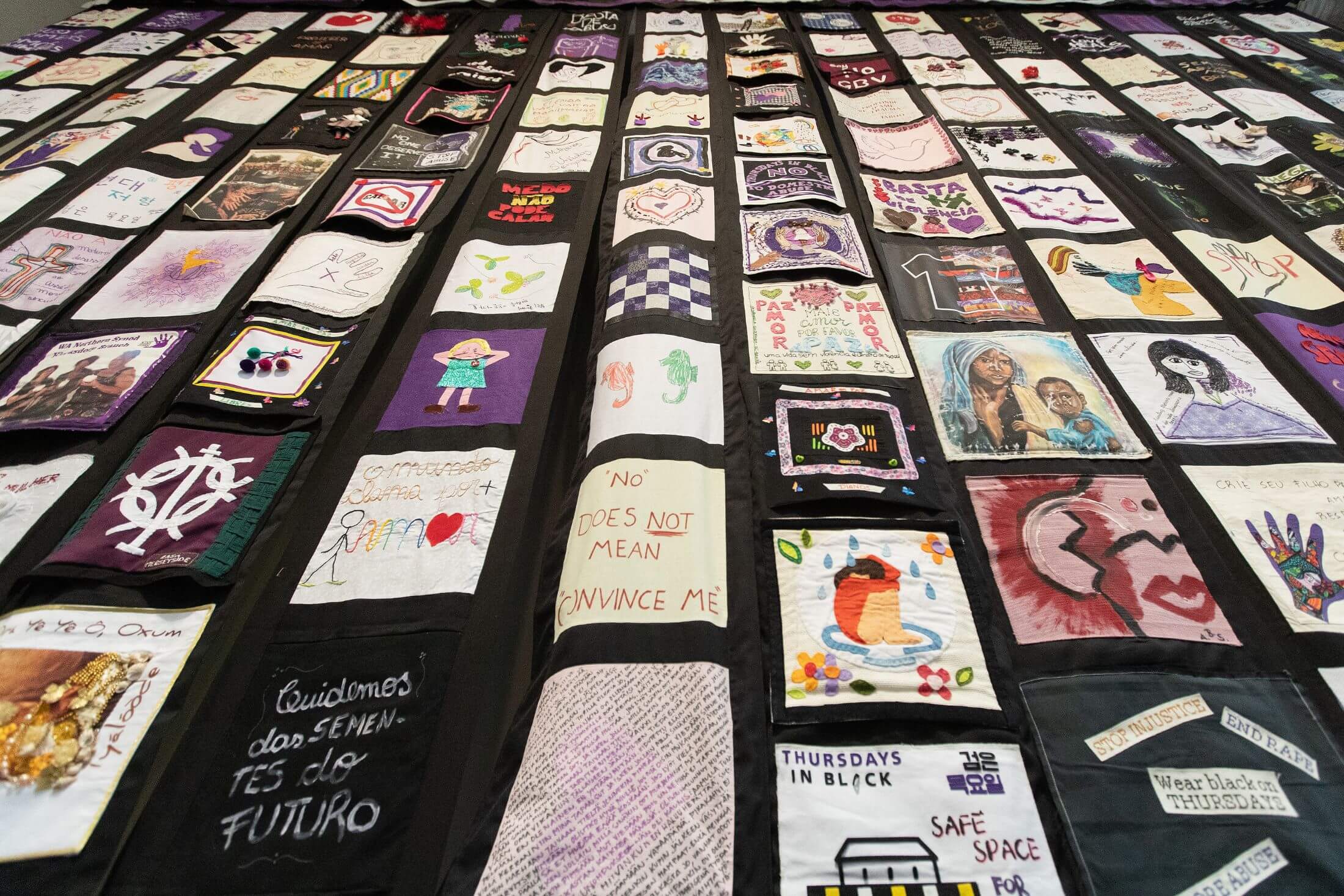 09 Dec 2022

Webinar breaks ground for ecumenical gender and media observatory

An introductory webinar to social media monitoring on 8 December took the first steps towards establishing a global, ecumenical observatory to gather evidence on gender-based violence content in the media and advocate for change.

The hands-on event "Rooting Out Gender Cyberviolence" was organized by WACC in collaboration with the World Council of Churches (WCC) as part of a WACC–WCC gender and media initiative to prepare a new way to advance gender justice in and through the media, WACC General Secretary Philip Lee told participants.

This path means addressing what the World Wide Web Foundation has called a "parallel pandemic"—cyberviolence, the Rev. Nicole Ashwood, WCC program executive for a Just Community of Women and Men, stressed in her introduction. She said this "space in the current wave of unfortunately trending violence against women and girls" can cause psychological harm, destroy careers, and make people withdraw from the public space.

Webinar facilitator Dr Sarah Macharia confirmed that gender cyberviolence is rampant and destructive. The global coordinator of WACC's Global Media Monitoring Project (GMMP) noted that women journalists, politicians, and activists are cyberviolence's most frequent target, with religion, ethnicity, and disability as further important indicators of the likelihood of receiving online hate.

Macharia highlighted that a digital sphere hostile to women and girls and gender minorities "tramples on the right to participation in all media" and to freedom of expression enshrined in policy frameworks like the Beijing Platform for Action and the UN Declaration of Human Rights.
Spotlight on microaggressions
Social media monitoring offers WACC and WCC networks a "tool to root out gender cyberviolence," Macharia told the monitors-in-training. Adapted from GMMP methodology in use for over 25 years, social media monitoring can be used to get a fuller picture of misogyny on online platforms, improve current machine-based methods used to flag violent content, and advocate for policy change.
While artificial intelligence (AI) can shift through huge amounts of data, it is trained to look for specific keywords, according to Macharia. She pointed out, however, that gender cyberviolence is not only about blatant sexist abuse such as rape threats; "microaggressions" in the form of "little, belittling, incessant content" also is harmful.
Though it takes longer, manual social media monitoring identifies such microaggressions that remain under the radar of AI-assisted monitoring, Macharia said. The evidence gathered by social media monitors can then be used to improve machine learning so that AI can be taught to recognize misogynistic content that evades its current algorithms.
First steps on a collective journey
WACC Deputy General Secretary Sara Speicher said the webinar was a first step to gather momentum as committed WACC and Thursdays in Black networks working collectively against gender-based violence and for gender justice.
She outlined an envisioned framework for churches and groups to get training in social media monitoring, do research collectively, and find tools to raise awareness in their communities and make recommendations for change to policy makers and social media companies.
"We want to do this in an ecumenical gender and media observatory. That's our vision. We really want to make a difference together."
Ashwood echoed the invitation to join the gender justice movement. "Let us be mindful that overcoming sexual- and gender-based violence is a 24-hours-a-day event, every single day of the week. May we all find God's strength and grace to protect, to prevent, and to accompany."
—The webinar "Rooting out gender cyberviolence" was a contribution to the Global 16 Days of action against gender-based violence from 25 November to 10 December.
Get Involved
Want to learn more about becoming a social media monitor and joining the movement for gender justice in the media?
Email us at ss@waccglobal.org and visit https://waccglobal.org/resources/gender-justice/.
Photo: Thursdays in Black "Waterfall of Solidarity and Resistance" tapestry, symbol of a collective commitment to eliminating gender-based violence. "The next step is a global media observatory where we will be able to maintain a constant watch on social media as a faith community," says Dr Sarah Macharia, GMMP global coordinator. Marcelo Schneider/WCC