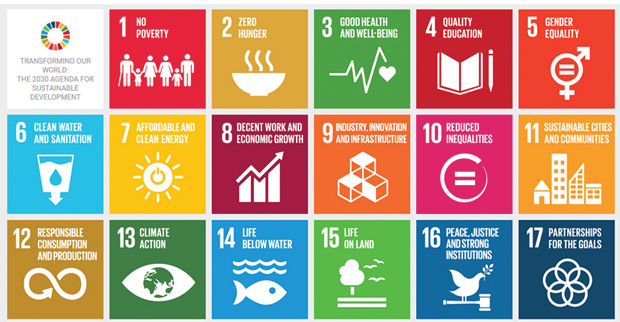 13 May 2019

What do the SDGs mean for the world's Indigenous Peoples?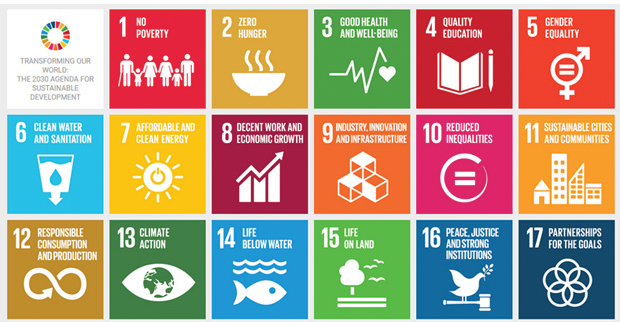 ---
It has been over four years since the heads of states gathered at a High level Plenary meeting of the UN General Assembly in September 2015 in New York and adopted a new development framework: "Transforming Our World: the 2030 Agenda for Sustainable Development", in short known as the Sustainable Development Goal (SDGs).
This decade-and-half long universal political agenda comprises 17 goals and 169 associated targets, as an extension to the earlier Millennium Development Goals (MDGs), which concluded in 2015. SDGs reflect some of the key human rights principles advocated by Indigenous Peoples, who therefore believe that it may be an opportunity for continuing advances, promotion and recognition of the rights of Indigenous Peoples.
"The 2030 Agenda for Sustainable Development has given Indigenous Peoples a certain level of expectation," says Chandra Roy-Henriksen,1 Chief of United Nations Permanent Forum on Indigenous Issues (UNPFII) Secretariat. Explaining further, she states, "As the world moves forward towards 2030, there is hope among Indigenous communities that their priorities, concerns and rights will be recognized."
An estimated 370 million Indigenous Peoples in the world, belonging to 5,000 different groups, in the 90 countries worldwide are at the heart of the 2030 Agenda with its promise to "Leave No One Behind".2 They make up 5% of the world's population, yet account for about 15% of the world's poorest. They lag behind on virtually every social, economic, or political indicator considered in the SDGs. The 2030 Agenda for Sustainable Development is of critical importance to Indigenous Peoples. It is also imperative that Indigenous Peoples are engaged, at all levels, to ensure that we are not left behind.
While the 2030 Agenda is beneficial to all global citizens, only the full and effective participation of Indigenous Peoples in the development, implementation, monitoring and review process of action plans and programs on sustainable development at all levels, will provide an opportunity for the fulfilment of the rights of Indigenous Peoples, as prescribed in the United Nations Declaration on the Rights of Indigenous Peoples (UNDRIP).
SDGs: a leap from MDGs
The SGDs as an extension of the MDGs have been viewed as an opportunity to improve the situation of Indigenous Peoples worldwide. The critique of MDGs was that they did not grant enough attention to Indigenous Peoples. Indigenous Peoples were excluded from the process and were mentioned neither in the goals nor in the indicators. The SDGs were developed to address the challenges and shortcomings of the MDGs, and will directly influence the lives of millions of Indigenous Peoples.
The SDGs aim to deal with issues directly related Indigenous Peoples, such as ending poverty, ensuring human rights and inclusion for all, ensuring good governance, preventing conflict, as well as ensuring environmental sustainability.
The Indigenous Peoples' Major Group (IPMG)3 was one among nine major groups (youth, women, trade unions, local authorities, science and technology, business and industry, farmers and NGOs) represented at the UN with an official voice and right to intervene during the deliberations among member states. IPMG was actively participating in the SDG stocktaking and negotiation process since the beginning of the process in February 2013 and concluded with the summit in September 2015.
IPMG has been facilitating the participation of key Indigenous leaders from different regions, including research and delivery of statements and position papers. IPMG states that the agenda's mainly human rights, human dignity, the rule of law, justice, equality and non-discrimination, respect for ethnicity and cultural diversity, access to justice and participatory decision-making are very positive. Indigenous leaders thus think that SDGs will provide an opportunity to remedy the historical injustices resulting from discrimination and inequalities that the Indigenous Peoples worldwide suffered for so long. Indigenous Peoples are striving to have SDG targets and indicators reflect their rights and their relationship to their lands, territories, and natural resources.
But there are also disappointments. IPMG during deliberations has consistently proposed to include Indigenous Peoples rights to self-determined development, the right to lands, territories and resources, the recognition of Indigenous knowledge, sustainable use and management of biodiversity resources, respect for Indigenous Peoples' right to Free Prior and Informed Consent (FPIC). Despite active participation of Indigenous Peoples throughout the process, most of these concerns were not specifically reflected in the SDGs.
Indigenous Peoples' visions of development were not included in the SDGs and their collective rights were not given sufficient recognition to be consistent with the commitment in the World Conference of Indigenous Peoples (WCIP) Outcome Document4 to give "due consideration to all the rights of Indigenous Peoples in the elaboration of the Post-2015 development Agenda"5 and also ignored the provision of UNDRIP that affirms Indigenous Peoples right to self-determined development.6
The SDGs also do not affirm the collective rights of Indigenous Peoples to their lands, territories, and resources. There are no specific targets relating to Indigenous Peoples' security of land, territories and resources.
Secretary General of Asia Indigenous Peoples Pact, an umbrella organization of Indigenous Peoples Organization in Asia, Gam Shimray says, "land is the only basis for continuity of identity and also of holistic development which we call self-determined development. If land is left out, we are already being left behind. That's why land is so important when we talk about SDG goals."7
Mother tongue media
Media and communications are essential tools to create spaces for the expression of Indigenous voices and to share stories about the diversity of cultures, languages, and histories. Information, communication, and media has a power to educate, inform, and change society. Media can include and bolster Indigenous voices, revitalize Indigenous languages, and educate Indigenous children. It also helps to identify sustainable opportunities for development and can develop respect for and the promotion and protection of Indigenous Peoples rights.
UNDRIP provisions to access and own media in their languages are one of the key rights of Indigenous Peoples. Article 16 says "Indigenous Peoples have the right to establish their own media in their own language"8 and that states "shall take effective measures to ensure that state-owned media duly reflect Indigenous cultural diversity" and that "privately owned media… adequately reflect Indigenous cultural diversity."9
The role of media is well acknowledged. But we also have understand that it is only participatory communication approaches that help promote the voices of people who are often not heard or seen. The media landscape worldwide however indicates that Indigenous communities have relatively little access, voice, and participation in the mainstream media. By and large, media are owned and controlled by more socially and economically powerful groups.
In addition, language remains a major barrier, as content in Indigenous mother tongues (the first language) is limited in the mainstream media. Information and communication not available in their mother tongues prevent many Indigenous communities from accessing essential news and resources. And in many remote areas, Indigenous people, especially elders, may only speak one language, meaning that important messages broadcast in other languages in the mainstream media often do not reach this population. Thus, there is need for content production, including about SDGs, in Indigenous languages.
Today, radio stations, especially community-based radio, have been one of the most accessible platforms for Indigenous Peoples. Small, community-based radio stations may seem like an outdated mode of communication, but for many Indigenous Peoples the low cost of radio makes it the ideal tool for defending their cultures, their lands and natural resources, and their rights. Even in very poor communities lacking electricity, many people can afford a small battery-powered radio. Radio is the medium of choice in many remote areas with little other forms of communication and it is the primary source of news, information and entertainment.
In this way, Cultural Survival through its Community Media Grant Programs and Indigenous Rights Radio Program uses the power of community radio to strengthen the voices of Indigenous Peoples, their common struggles and equally to inform them about their rights, in their languages. To date, Cultural Survival in partnership with IPMG in the SDGs has also produced SDG spots in various Indigenous languages and is distributing radio content across 55 countries.
Self-determined development
Indigenous Peoples have innate social, cultural, spiritual and economic ties with their lands, territories and resources, which shape their identity and existence. The land, territories and natural resources are part of them. Indigenous Peoples nourish the forest, desert, rivers and fields which form part of their cultures. They have built their knowledge systems and sustained their lives interacting with and co-depending with the natural resources.
"But lately Indigenous Peoples have been evicted from their land, territories and natural resources in the name of hydropower dams, extractive industries, which have destroyed their land, villages, livelihoods, secrets sites, including their customary institutions," says Joan Carling, the International Focal Person for the IPMG in the SDGs. Carling further adds, "Such occurrences have caused Indigenous Peoples continuous discrimination and marginalization as an effect of economic development in many states across the world."
The plans are undoubtedly beneficial for the country's economic development. But such plans undertaken usually by multilateral development banks and private sector investors in many countries are creating suffering among Indigenous Peoples. Frequently, they are resulting in widespread human rights violations including escalating conflicts, forced displacement, and irreparable loss of traditional livelihoods and massive environmental degradation.
Often development projects operate in areas typically inhabited by Indigenous Peoples, who are often entirely dependent upon rivers and forests for their livelihoods. Thus implementation of such development projects on or near Indigenous Peoples' territories without Free, Prior and Informed Consent (FPIC) has become the most pervasive source of human rights violations and one of the greatest challenges to exercising their full and internationally recognized human rights. Indigenous communities that stand against and obstruct the work often are portrayed as "anti-development" and are often detained, tortured, or even killed. Crimes against them remain uninvestigated.
"Development and human rights are not contradictory concepts, and they should go together," says Advocate Shankar Limbu,10 who is also secretary of the Lawyer's Association of Human Rights of Indigenous Peoples (LAHURNIP). "Indigenous Peoples are not anti-development. They are not stupid either to oppose the development works, because they also know that development works will eventually benefit them. But, if development is for people, their participation should be ensured. Their perspective of development is different, which is, self-determined, just and sustainable."
In relation to development, Indigenous Peoples demand a mechanism that requires FPIC. They simply want an inclusive partnership based on respect for their self-determined development, universal access to justice to ensure the effective protection of their collective rights against land grabbing, displacements, and destruction of cultural heritage by states and private sectors. Indigenous Peoples are the embodiment of sustainable development. Achieving SDGs means respecting and protecting of Indigenous human rights, recognizing their customary institutions, and their sustainable resource management systems, going beyond the social and environment safeguards to fully respect human rights, equitable benefit sharing, and accountability.
The previous MDGs did not overcome discrimination against Indigenous Peoples. If the SDGs really want "no one left behind", Joan Carling says "States should take concrete actions and show willingness to be abide by and implement their international obligations and commitments to ensure effective and meaningful participation of Indigenous Peoples in decision making at all levels, institutional reforms and mechanism for enforcement of socio-economic development, as per the UNDRIP. Indigenous Peoples then are ready to extend cooperation in development and partnership to achieve the SDGs, on the basis of equality, equity, accountability, cultural diversity, non-discrimination and respect for human rights."11
The United Nations Declaration on the Rights of Indigenous Peoples was adopted in 2007 and signed by 144 states. It was created by Indigenous leaders for Indigenous Peoples around the world. Indigenous Peoples will continue efforts for universal development goals such as the Sustainable Development Goals to include their human rights and collective rights demands.
Notes
1. Chandra Roy-Henriksen, Chief, Secretariat United Nations Permanent Forum on Indigenous Issues (UNDPFII), spoke about Indigenous Peoples and the SDGs on September 23 2016 at UN Headquarter, New York.
2. Sustainable Development Goals see more at https://sustainabledevelopment.un.org/post2015/transformingourworld
3. The Indigenous Peoples' Major Group for Sustainable Development, more find at https://www.Indigenouspeoples-sdg.org/index.php/english/who-we-are/about-the-ipmg
4. World Conference on Indigenous Peoples, see more at https://www.un.org/development/desa/Indigenouspeoples/about-us/world-conference.html
5. WCIP Outcome Document, 2014, paragraph 37.
6. UN Declaration on the Rights of Indigenous Peoples (UNDRIP), Article, 3, 23 and 32.
7. Gam Shimray, Secretary General of Asia Indigenous Peoples Pact, an umbrella organization of Indigenous Peoples Organization in Asia while participating High-Level Political Forum in July 2017, New York, he was talking in a live discussion on Indigenous Land Rights within the SDGs.
8. ibid Article 16, 1
9. ibid Article 16, 2
10. Advocate Shankar Limbu, Secretary of the Lawyer's Association of Human Rights of Indigenous Peoples (LAHURNIP), was interviewed.
11. Joan Carling said this while interviewing on topic SDGs, what is meant for Indigenous Peoples? during Permanent Forum on Indigenous Issues (UNPFII) from 16-27 April, 2018 in UN Headquarter, New York.
Community Media Grants Project Associate at Cultural Survival, Dev Kumar Sunuwar comes from Koits-Sunuwar, one of the 59 Indigenous communities in Nepal. He holds Masters Degrees in Journalism and Mass Communication, Political Science, and Law, specializing in International Law and Human Rights from Tribhuvan University in Nepal. He has worked in media for more than 15 years in print, radio, TV and online, and also has experience working as an investigative journalist. Dev was a column writer on Indigenous Peoples and Minority Groups for mainstream newspapers in Nepal. Most recently, in order to amplify the voices of Indigenous Peoples, together with his colleagues, Dev founded Indigenous Television, Nepal's and South Asia's first and only Indigenous community television