04 Apr 2017

When disaster strikes, how do we communicate?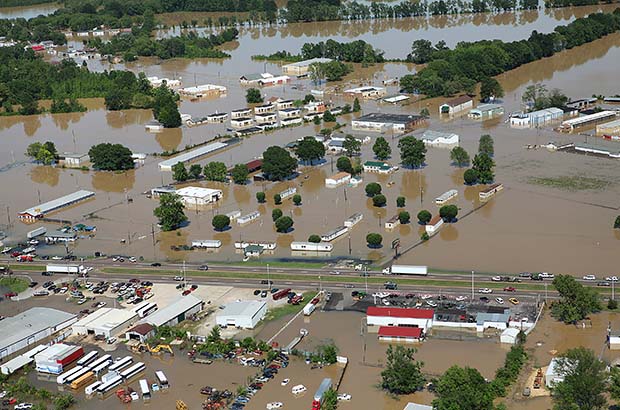 A humanitarian crisis is usually also a communication crisis. The next decade is seeing the increased significance of digital communications in disaster situations, according to a story in the current quarterly issue of Media Development.
Author Sharath Srinivasan examines the digital tools used in such situations: real-time mapping and analysis using social media, crowd sourcing and data mining, the use of mobile phones to disseminate information, online campaigns bringing the public and affected populations closer together, digital platforms for cash transfers and new digital tools for assessment work, as well as monitoring and evaluation.
"These changes have brought new actors not traditionally associated with humanitarian situations onto the scene: technologists, data analysts, social innovators, private sector businesses and financial intermediaries, among others," Srinivasan writes.
"Yet to understand the full significance of these trends, we must dig deeper. There is a fundamental change underway in the underlying drivers of humanitarian crisis and of humanitarian response that will become a reality in 2025 if we consider that an essential condition that defines a 'humanitarian situation' is a communications crisis," he says.
At the operational level, information communication failures mean that information on urgent and fast-changing needs is not easily transmitted, including from affected populations to existing providers of public goods. Further, physical communications breakdowns – i.e., transportation infrastructure − make the timely distribution of needed goods very difficult.
A communications crisis, then, lies at the heart of a humanitarian crisis, where a disconnect emerges between the urgent needs of an affected human population and the capacity or will to meet these ends, according to Srinivasan.
Communication advances have the power to change the conversation, he says.
"Humanitarian discourses are concerned with affected populations, beneficiaries and recipients on one side and providers, aid-givers, donors and charities on the other. Yet this marks a clear deviation from the language of everyday commerce or politics. Any major structural change to the communications landscape does not merely change the operational aspects of humanitarian response, but also has the potential to reshape discourses on humanitarian identities and ultimately the nature and scope of what constitutes a 'humanitarian situation'."
To read about the opportunities to address humanitarian operations that will become available to "2025 communicators," subscribe here to Media Development.
Photo above: Flooding in Nashville in 2010 after the region received 10 to 20 inches of rainfall in a 36-hour period. by  FEMA/David Fine.