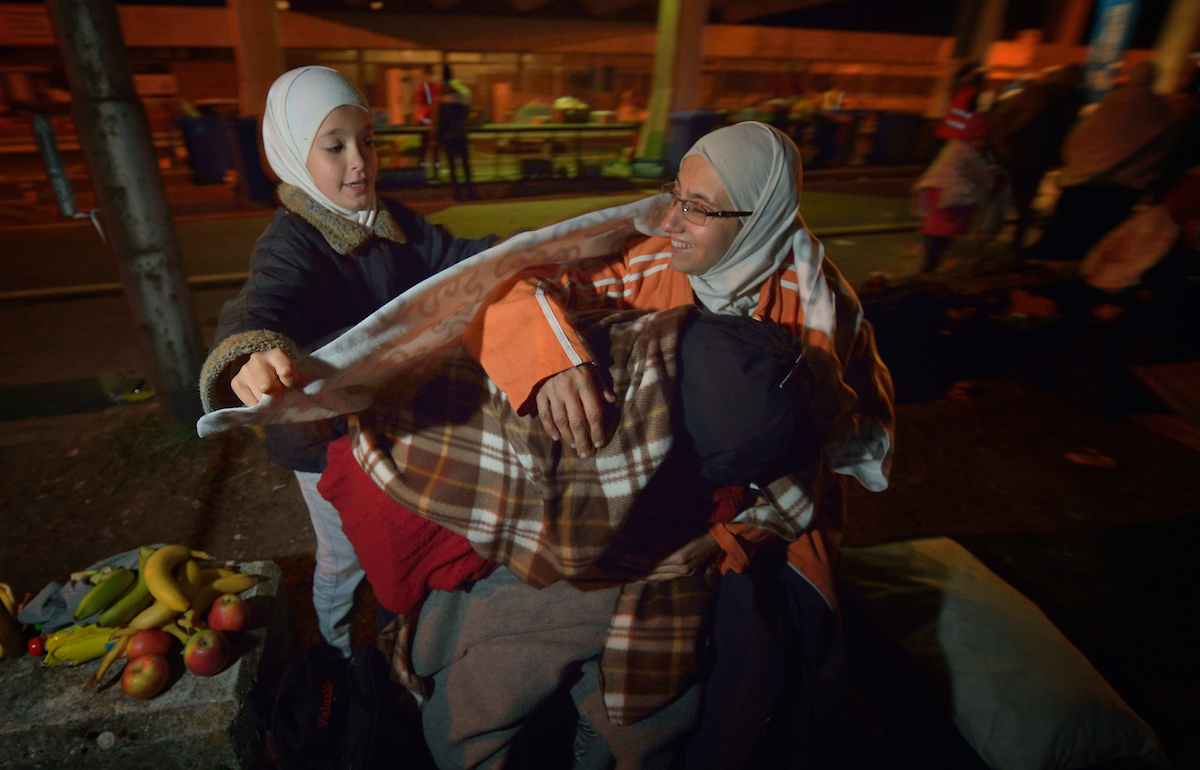 24 Jan 2022

Media coverage of migrants, refugees can and must be better

A former refugee from Syria is urging journalists to avoid the narrative that portrays refugees as succeeding "despite being a refugee" or "despite (their) background," and to recognize instead that people who were forced to flee their homelands do "have an entire life's worth of experiences" to draw from.

"To focus only on the fact that [people] are refugees is harsh, because there is so much more to me," says Wedad Dabbas, 27, speaking as part of an international panel that discussed the issue of representation in reporting about refugees and migrants on January 14. The discussion was part of Changing the Narrative: Cross-regional training programme on media  coverage of refugees and migrants, launched this month by the WACC regional networks in Europe, Middle East and Africa. Twelve journalists and media professionals from Africa, Europe and the Middle East are participating in the programme.

Being a refugee has been "one of the harshest experiences of my life and to have that come up every time I'm being introduced is frustrating," says Dabbas, who has lived in Denmark for eight years now and works at an international pharmaceutical company's communications, diversity, and inclusion department. Dabbas spoke as a graduate of the UNHCR's refugee journalist training programme.

Amloud Alamir, a journalist from Syria now working as a senior editor in Berlin, sees her role as a "bridge between Germans on one hand, and immigrants and refugees on the other, trying to ease the fears of each other."  Alamir works at Amal, Berlin!, a local news platform that reports on Berlin and Germany in Arabic and Farsi. "My contact with politicians and thought leaders in Berlin puts me in a really unique position to help them make their voices heard in immigrant communities, while [also] communicating the difficulties that refugees and immigrants face in Germany," she explains.

Alamir, who fled to Germany when a full-scale war erupted in Syria in 2011 and made it one of the most dangerous countries in the world for journalists, also provides training for new journalists with an immigrant background in Berlin. She publishes regularly in German and international media and participates in discussions and panels on integration issues.

Thembi Wolf, a copy editor at online magazine krautreporter.de, also emphasized the  significance of representation in the news: "It's not about being colourful or about inclusion. It's not about decoration. It's not about wokeness, either. It's about the very core of doing our jobs. It's about getting the story right."

Wolf also co-chairs Neue Deutsche Medienmacher:innen (NdM), a German network of journalists of colour and journalists with an immigration background. Among many other programs,  the network runs a mentorship program that helps aspiring journalists of colour get into journalism and is committed "to promote good, inclusive reporting and to diversify media personnel."

Wolf discussed the experience of developing and sharing a 200-page diversity handbook/guide produced by NdM, which she says has been helping German newsrooms become more diverse in terms of their staff and reporting. The guide, which offers perspectives from other journalists, includes tips, tools, and checklists on better reporting, on how to use non-discriminatory language, on how to diversify news subjects and experts, and more.

Sarah Schafer, a senior communications officer for UNHCR and programme coordinator for its Journalist Mentorship Programme for Refugees, explains that the goal of the program goes beyond helping refugees tell their stories.  "Our ultimate dream was for forcibly displaced people to be working in major media around the world, covering not only refugee issues or migrant issues but everything.  We want them to cover politics, climate change, and fashion," says Schafer.. "In journalism we aim for telling the truth, and it's essential to have people from different perspectives contributing to that because it makes it better."

Schafer  spent nearly two decades as a journalist for The Washington Post, Newsweek, and other publications, before working as China researcher for Amnesty International.

Changing the Narrative: Cross-regional training programme on media coverage of refugees and migrants, aims to help journalists cover refugee and migration issues "ethically and accurately," to enable refugees and migrants speak out on their behalf, and to strengthen NGOs working with migrants and refugees to work with news media and address hate speech.

This project is supported with funds from Otto Per Mille of the Waldensian Church of Italy. 

Photo above by Paul Jeffrey/ACT Alliance: Mayada Ari was a math teacher in Deir ez-Zor, Syria, when the war which broke out in 2011 continued to deteriorate. She, her husband, and four kids set off for western Europe in 2015, traversing Turkey, Greece, Macedonia, Serbia and Hungary. She is shown here with one of her children in the Hungarian town of  Hegyeshalom, from where they will cross the border into Austria. At the border crossing, she and her family received food and blankets from Hungarian Interchurch Aid, a member of the ACT Alliance.