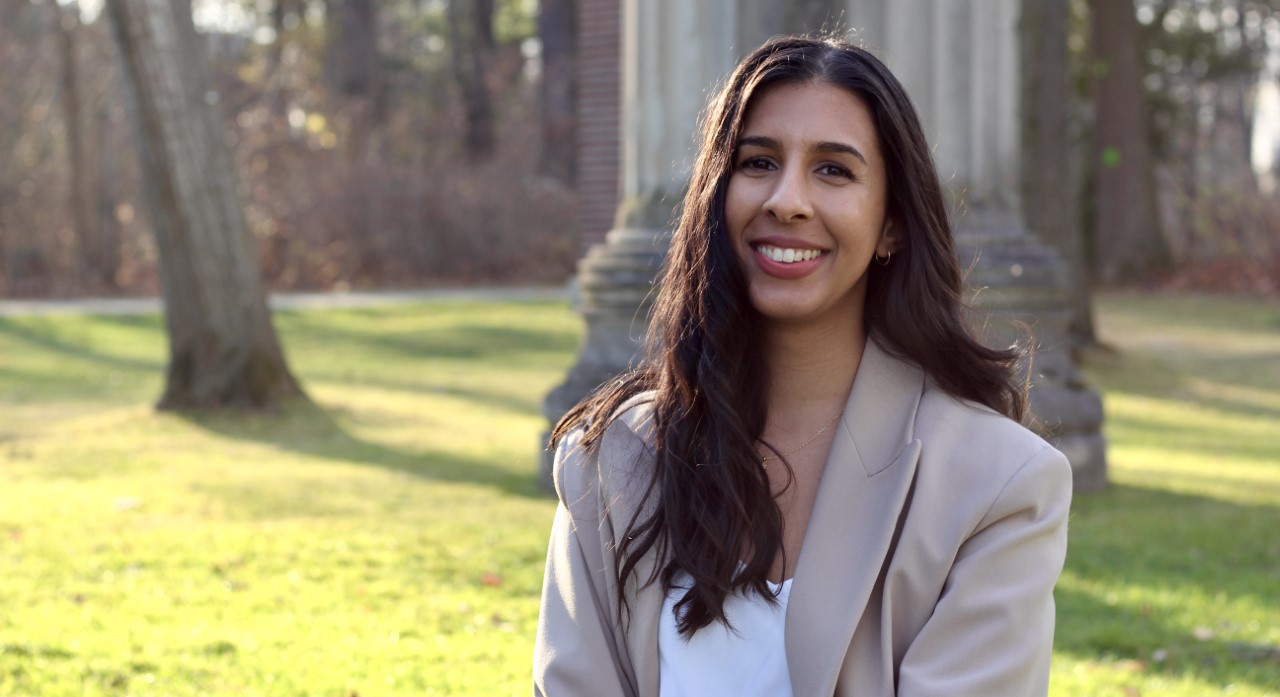 27 Jan 2021

Working for WACC, 'I felt like I was part of a global community,' says intern 

When she began her stint last September as an international development intern at WACC, Sohailia Saywack said she expected to be "deeply immersed" in the 2020 Global Media Monitoring Project (GMMP), the organization's flagship initiative that studies the representation of women in the world's news media.  

"I most certainly was," Saywack said, noting that she became involved in nearly every aspect of the work, from meeting the GMMP volunteers from Latin America via Zoom, to inspecting coded sheets sent by each participating country, to responding to emails about challenges met by teams around the world.  

"I felt that I came to know each national team in unique ways," she said. "While working for WACC-GMMP I felt like I was part of a global community." 

Saywack, a recent graduate from Western University's MA sociology program and a Master of Global Affairs candidate at the University of Toronto, ends her Canada Jobs Summer Program-supported internship at WACC this month. 

She does so with skills that she said would be useful in successfully managing big projects such as the GMMP.  

"The most important skill I learnt was around project management. This is the largest project I have taken on as an early-career researcher and I was very lucky to work alongside and learn from the GMMP's international coordinator, Dr. Sarah Macharia," said Saywack. "Sarah's methodology for the GMMP taught me a lot about the meticulous organization and diligence necessary to succeed in conducting a global research project." 

Saywack said she had also expected to acquire communication and organizational strategies for international projects. "Needless to say, Sarah has taught me much more than I could have expected."  

Macharia was equally impressed by Saywack, saying she became an integral member of the GMMP 2020 secretariat team. "She succeeded in seamlessly integrating into the process, establishing rapport with the country teams around the world, and immersing herself in the background research to assist in developing the GMMP results calculations formulae," said Macharia. "She was willing to take on challenges that required stepping outside her comfort zone, for instance, to work with languages she does not speak, or to caption training videos when her skills bend towards analysis and method. Her willingness to learn, the attention to detail and professionalism, all signal a brilliant future for her as a researcher." 

Saywack, who was weeks into the job when GMMP monitoring day took place September 22, said "it was a true pleasure to witness the (GMMP) come together." She was fascinated seeing the sheer number of individuals from more than 100 countries involved in coding and coordination on monitoring day. "I especially enjoyed seeing their posts in our Facebook group of coders coming together for the project. Throughout my time at WACC-GMMP, it was clear that many were committed to our goal of highlighting and reducing gender inequality in the media and, despite working from home and only meeting those involved virtually, their energy about the project shone through!" 

For Saywack, the most valuable part of the GMMP was receiving national data submissions. 

"This was a moment when the project was solidified and reinforced the power equity-seeking groups hold. A solid evidence-base is crucial for advocacy; the GMMP data is invaluable to progressing gender-equality." 

Saywack said she was "absolutely inspired" by the volunteer coders and coordinators around the world, and the Code for Africa team "who generously offered their time and energy to the GMMP during the pandemic are the definition of commitment and resiliency. Without them, this project would not be possible." 

Philip Lee, WACC General Secretary, underscored the importance of the program operated by Employment and Social Development Canada, which helps young Canadians gain paid work experience to successfully transition into the labour market.   

Organizations gain as much as the interns, Lee noted. "This greatly appreciated program helps WACC to respond to and to stay in touch with young people who are shortly to become professional communicators in a rapidly changing world." 

Photo above: "The most important skill I learnt was around project management," says Sohailia Saywack of her internship at WACC.