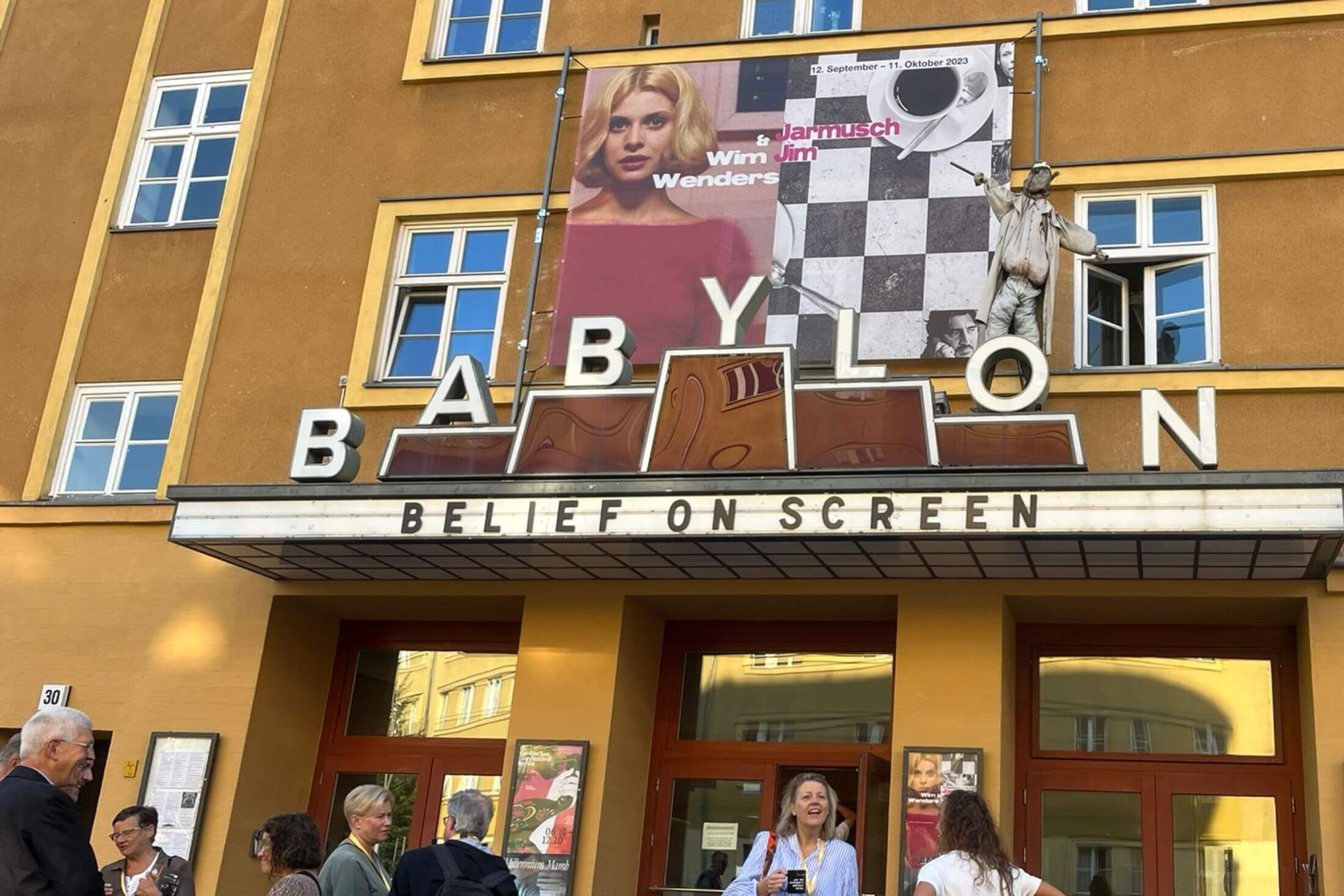 05 Oct 2023

Berlin TV festival highlights 'Belief on Screen,' awards Hans W. Florin Prize

Twenty-six television productions exploring religious, ethical, and moral perspectives through a wide range of genres were showcased at the 20th European Festival of Religious Television and Online Programmes, Belief on Screen, held in Berlin at the end of September.

WACC Europe organized the four-day Festival in conjunction with the European section of SIGNIS (World Catholic Association for Communication).

The top prize of the Festival was awarded to the French television documentary The Attraction of the Invisible, which explored how science can deepen both the mystery of the universe and the mystery of God, and featured the insights of astronauts and Christian astronomers.

Directed by Jean-Yves Fischbach and produced by CFRT for France Télévisions, the documentary "opened our minds to what is beyond the cosmos," according to the international jury, made up of Diana Adomaitienė (Lithuania), Judith Colell (Spain), Marion Klaseie (Norway), and Michaela Pilters (Germany).
Award honours Hans W. Florin Prize
The Hans W. Florin Prize in Celebration of Cultural Diversity was awarded to the German production What does Germany Believe? – What we Laugh At, produced for the public broadcaster SWF/ARD by Claus Hanischdörfer and Bernd Seidl. Using humour, the programme explored the boundaries of fun and faith in different religions.
In the same category a commendation was awarded to an episode dealing with religion of Sign of the Times — Will Women Save the World? produced by Wilberry Jakobs for the EO (Evangelische Omroep) public broadcaster in the Netherlands.
The production features 12 prominent women from different parts of the world, including novelist Isabel Allende, former Ireland president Mary Robinson, and former moderator of the World Council of Churches Agnes Abuom. During the series, they offer their insights on issues such as democracy, climate, religion, inequality, and leadership.
The cultural diversity award honours the late Rev. Dr Hans W. Florin, WACC Global general secretary from 1976 to 1986, WACC Europe vice-president Agnieszka Godfrejów-Tarnogórska explained when announcing the prize. A legacy from Florin, who died in 2016, contributed to WACC's support for the festival.

The Festival's special prize for outstanding storytelling went to The Third and Fourth Generation, a film directed by the Swiss filmmaker Lukas Zünd. The film follows Silvia, who has lived most of her adult life in a community of deaconesses. She uses performance art to explore her family history, including a grandfather who was commandant of a Nazi concentration camp, and a childhood trauma that resurfaces and leads to a turning point in her life.
The Audience Award went to Pastor in Search of Paradise, produced by Sofie Tønsberg and Ina Lindgreen for DR, Danish Television, a production that focuses on a newly ordained female pastor from Copenhagen in her first parish on a small Danish island.
Exploring religion and media today
In an opening address, Guido Baumhauer, deputy director general of Deutsche Welle TV, challenged programme makers to think of new approaches to religion and media in societies characterized by anger, anxiety, alienation, and insecurity.
"My guess is it takes a new concept for religious content in media, which should embrace spirituality in a broader context and above all offer an open dialogue. It's time to reinvent ourselves. That's what I believe in," he said.
At a reception at the Bertelsmann Foundation in Berlin, Yasemin El-Menouar, project manager of the Bertelsmann Religion Monitor, offered the first insights from the monitor's 2023 survey of 10,000 people across seven countries: France, Germany, the Netherlands, Poland, Spain, the UK, and the USA.
"Our findings point to three trends that transcend national borders," she said. "First, religious diversity is on the rise; second, secularization is growing; and third, many people criticize religious institutions, but they also value the social importance of religion."
The 20th edition of the Festival was originally scheduled to take place in 2020. Aside from this Covid-enforced pause, SIGNIS Europe and WACC Europe have organized the Festival every two to three years since 1969.