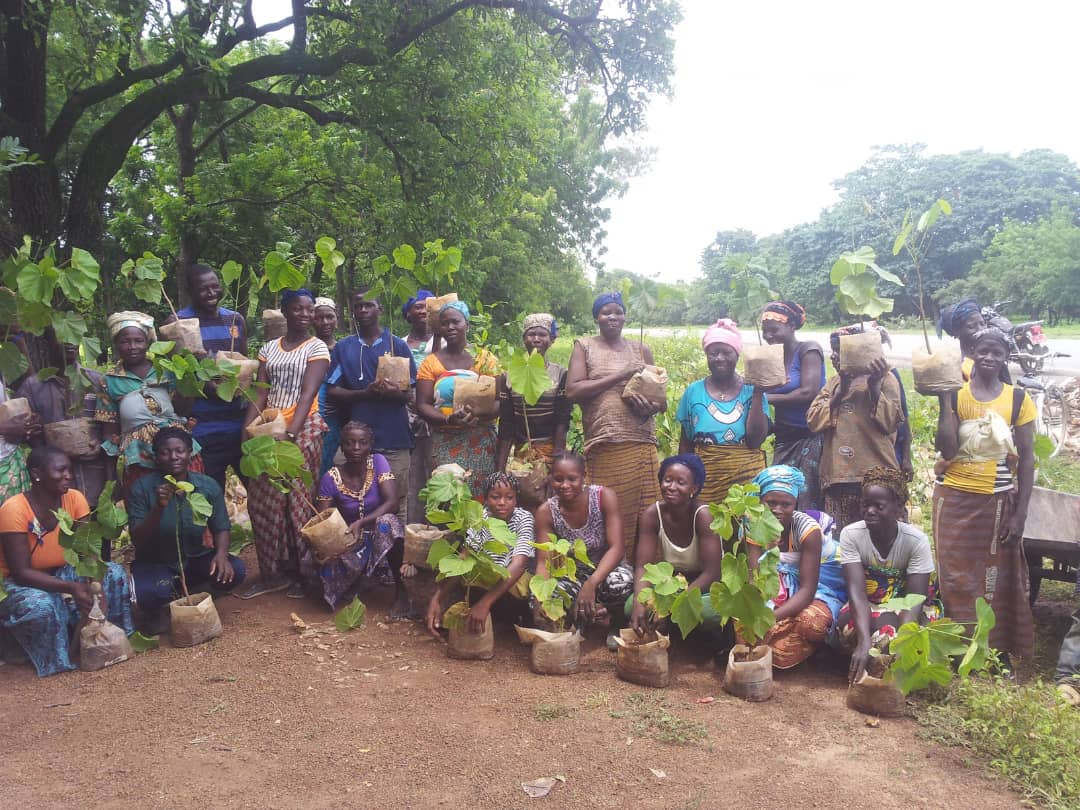 07 Sep 2021

Burkina Faso project will train citizen reporters to highlight environmental issues

WACC has announced its support for a project in Burkina Faso that will strengthen the resilience and capacities of farming communities to climate hazards and disasters.  

 The project  will include creating a network of journalists and citizen environmental animators, and is being implemented by Réseau Africa Volontaire (RAV), a local NGO composed of 35 volunteer associations/organizations and 213 school and non-school clubs working to promote national and international volunteering for sustainable development. RAV is based in the Western African country's capital, Ouagadougou.  

 Climate change has exacerbated existing inequalities in the country, notes RAV in its project description. "Subsistence farmers do not have the capacity to adapt to climate change, they do not have access to climate information, nor do they have the necessary resources to enable them to deal with the effects of floods and extreme droughts that modify their way of life and cause their displacement."  

Rising temperatures and unpredictable precipitation patterns have threatened food security in the country, it adds. "Climate variability and anthropogenic pressures have seriously contributed to the depletion of natural forest and wildlife resources, especially in rural Burkinabè."   

 The project will promote local and traditional knowledge of natural resources, with the aim of improving local climate change mitigation strategies. 

 "As the effects of the climate crisis become more evident with each passing year, it is essential that communities at the local level have the capacity and platforms to document how they are being affected, as well as to collectively devise adaptation strategies. In this sense, access to communication and information platforms such as local radio become critical in the struggle against the climate crisis," said Philip Lee, WACC General Secretary. "WACC is proud to partner with Réseau Africa Volontaire to establish a network of grassroots environmental reporters in Burkina Faso who will help bring greater visibility to local environmental issues." 

Project activities include creating a framework for dialogue and sharing of knowledge and resources, organizing workshops to document traditional and Indigenous knowledge in the field of ecology, sustainable practices in natural resource management and adaptation to climate change, organizing dialogue and learning sessions for peer educators and local authorities, and production of a Manual of Traditional Ecological Knowledge and Natural Resource Management. 

 RAV will  hold training workshops on climate change and adaptation measures for journalists and facilitators, create 30 environmental citizens' clubs in schools and villages, create a partnership with community radio stations to produce programs on climate change and traditional and Indigenous knowledge of adaptation.   

 The project will also use WhatsApp, the most popular chat and instant messaging application in Africa, to promote climate change learning and awareness.  

 The project targets 780 direct beneficiaries (50% women, 65% youth) from the following ethnic groups: Nuni, Kassina, Lyélé Sissala, Dagara, Mossi, Peulhs, Bambara, Dioula.