31 Mar 2014

Haiti still needs international support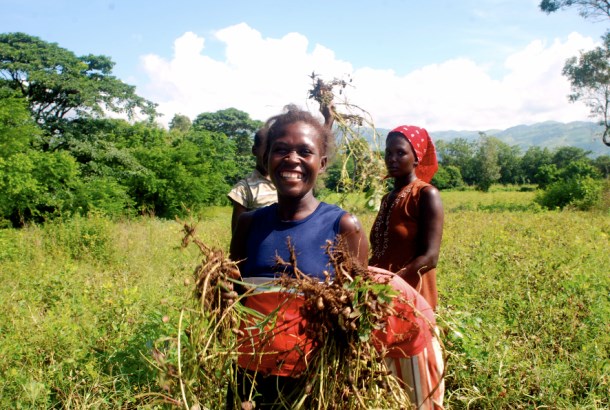 Rural women in north-east Haiti. Photo: Wadner Pierre.
---
The earthquake of January 2010 was a tragedy that befell the impoverished island nation of Haiti. But the people have not given up, despite further woes.
WACC is currently trying to help REFRAKA, a community media group, to animate and give confidence to rural women in communicating their needs and concerns. They are facing a desperate time.
In northeast Haiti an eight-month long drought has caused the loss of two harvest seasons, wiping out sorely needed crops and livestock. The hardship is especially evident in some schools where there's food for students but no water to cook. Other schools have neither food nor water.
Elsewhere a cholera epidemic is posing a major threat to the country and to its immediate neighbours. The epidemic has killed 8,540 since 2010 and infected almost 700,000 people.
After the earthquake four years ago, a range of private and government programmes are attempting to provide better housing and employment opportunities for Haitians. But many isolated communities still have unmet needs.
Some believe the neo-liberal, exploitative economic model being imposed on the nation has failed yet again, leaving millions of citizens in a state of despair and desperation.
Against this background, WACC is trying to support the work of one small NGO to train rural women in Haiti to make community radio programs aimed at bringing their concerns to the attention of local decision and policy makers.
Please visit the project Raise The Voices Of Haitian Women! to find out what is being done and to contribute.
---