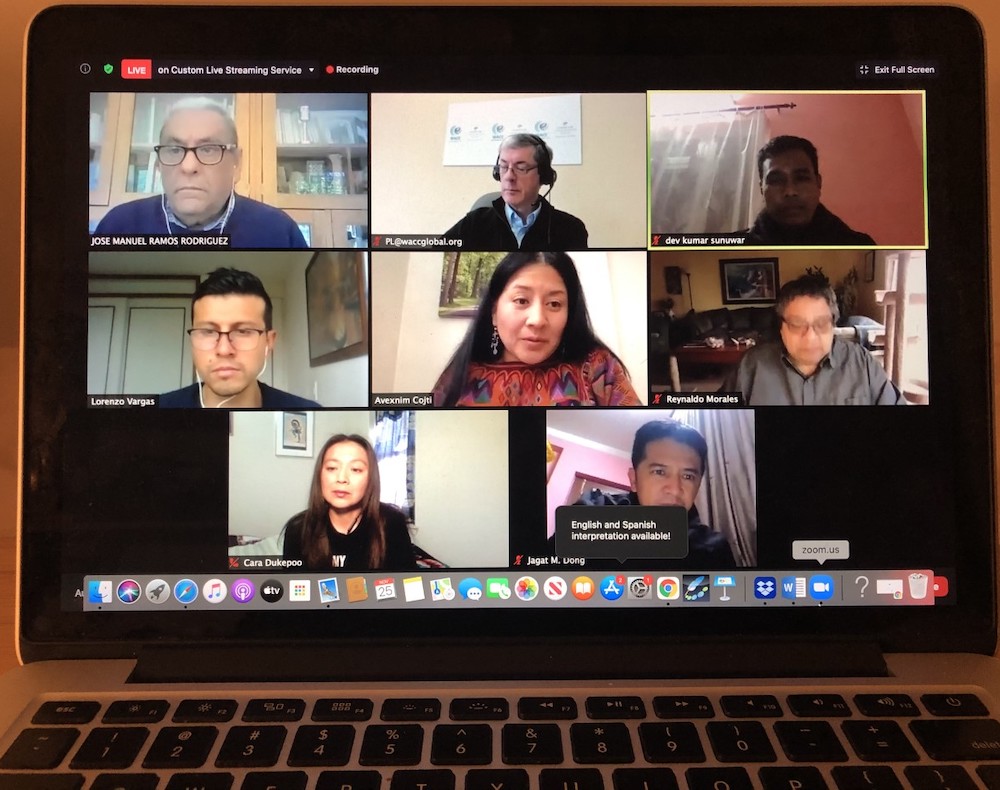 25 Nov 2020

Indigenous radio: 'A lot has been achieved, but much remains to be done'

Indigenous community radio stations have been "gaining traction around the world," but many remain hamstrung by legal, financial, technical and administrative challenges, according to a new study, Are Indigenous Voices Being Heard?  launched online Wednesday, Nov. 25.  

Commissioned by WACC Global, Cultural Survival, and the Indigenous Media Caucus, the study examines the state of Indigenous broadcasting in 19 countries, including whether governments have complied with Indigenous Peoples' rights to their own media, as stated in Article 16 of the UN Declaration on the Rights of Indigenous Peoples (UNDRIP). It specifically looks into achievements, obstacles and setbacks in implementing this right.   

"Globally, Indigenous Peoples seem to be making efforts to establish Indigenous community radio stations in their own languages, in their communities, by and for their people," said the researcher and author of the report, Jose Manuel Ramos Rodriguez. "However, they are weakened and threatened by antagonistic attitudes by government agents, community radio and commercial media."  

The countries examined in the report are: Kenya, Ghana, Namibia, South Africa, El Salvador, Guatemala, Honduras, Nicaragua, Bolivia, Colombia, Ecuador, Peru, Canada, Mexico, India, Nepal, Philippines, Thailand, and Australia.

Except for Guatemala, Nicaragua, Philippines, and Nepal, 15 of the 19 countries studied recognize the existence community radio within their regulatory frameworks.  However, Rodriguez said, only six – Canada, Australia, Bolivia, Mexico, Ecuador, and Colombia –   have considered a specific Indigenous community radio sector in their regulatory frameworks that formally complies with Article 16 of UNDRIP.  Australia and Canada have specific policies for radio and television "for and by Indigenous Peoples" that were achieved through dialogue and negotiation. They have also reserved public funding to support Indigenous media. In Bolivia and Mexico their right to own media is established in the constitution.  

The study states that "a lot has been achieved so far, but there is still so much to be done."  

Rodriguez underscored the importance of establishing the "formal inclusion of Indigenous community radio through licensure." Having legal status will allow Indigenous community radio stations "to reserve part of the radio spectrum at rates accessible to Indigenous communities, or will allow them to receive public funding," he said.  Achieving legal status will also "contribute to communicators and activists' safety in countries where they have chosen to broadcast despite not being licensed." He emphasizes that "Indigenous Peoples are sovereign, and their right to airwaves and media is a collective right. They do not need a license to realize their right to communication." 

He added that "Indigenous community radio must be understood within the framework of a wider political project, linked to Indigenous organizations, governments, and communities on the ground to support their fight for self-determination and human rights." Failing to make this political connection, "radio stations risk being isolated and broadcasting empty messages with no coherent content, thereby losing their audience's interest and participation," he said.  

Indigenous radio stations must pursue various forms of media autonomy, Rodriguez also suggested. This includes seeking diverse income sources, becoming self-sufficient from a technological standpoint, and having control in decision-making processes.
Rodriguez said Indigenous media must also offer "decolonized thinking," which pushes for more solidarity, equality, and justice, as opposed to the "Euro-centered logic that gives rise to capitalism, racism, class division, and misogyny."  

The study notes that there are 76.6 million Indigenous people in the world, living in 90 countries and belonging to almost 5,000 different cultures. They represent the majority of languages presently spoken worldwide (around 7,000). However, many Indigenous languages have very few speakers and are hence at risk of extinction, says the study.  

WACC General Secretary Philip Lee expressed the hope that the study "becomes a valuable resource for Indigenous communication rights around the world, especially at a time when indigenous people's voices and participation are needed more than ever." 

Lee, who was one of the panelists at the launch, noted that since WACC and Cultural Survival have been working to support Indigenous communication and media initiatives.  

"Through access to funding technical support, research and capacity building, Indigenous media can play two related roles in advancing social progress and social justice," he noted.  

Indigenous media "help open up spaces in public discourse to promote and uphold the rights and cultures of Indigenous peoples," he said. "This can be a way to tackle racist and discriminatory practices to promote transparent, informed and democratic public dialogue and debate, and to influence public agendas in support of Indigenous rights." 

Indigenous media and communication also "play a pivotal role at the grassroots level," said Lee. "They serve as vital forums for local dialogue and community organization that helps to build cohesive people led agendas for sustainable development. "
 

Access to Indigenous community media also helps "not only to increase indigenous voices and legislation, but also to strengthen the use of indigenous languages and beliefs," he said. 

However, he added, "Indigenous media are still threatened by discriminatory attitudes by both government agents and commercial media. Indigenous peoples have been excluded from accessing media for many reasons, including their geographic location languages and legal barriers."  

WACC recognizes that community radio "has been the best tool to keep Indigenous cultures and traditions alive, as well as to inform indigenous communities about relevant issues and events in their own languages," said Lee. He adds that Indigenous-led community radio "serves as a source of alternative media builds awareness of indigenous rights and promotes indigenous peoples' right to self-determination." 

The study notes that Indigenous media often focus on the following issues: Indigenous languages, culture, Indigenous rights, defense of Indigenous territories, caring for Mother Earth, women's rights, peacebuilding, natural disasters, good living, migration, and traditional knowledge transfer.