23 Feb 2018

Investing in young women: Sustaining women-led community media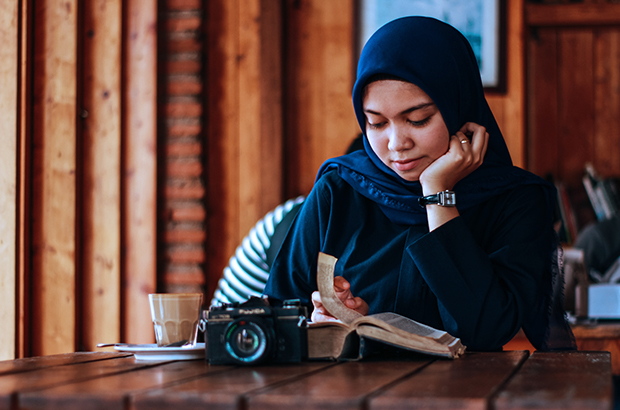 Photo: Muhammad Haikai Siukri on Unsplash
---
The legacy of women's media networks that negotiated for the broadening of the Women and the Media section of the Beijing Platform for Action, to reflect the opportunity for women to be recognized as producers of their own media form, was the inclusion of the Strategic Objective in Section J which recognizes the need to increase the participation and access of women to expression and decision-making in and through the media and new technologies of communication.
While there have been advances in certain areas of media across the Pacific region large gaps continue to exist in both traditional and digital media outlets (Macharia, 2015). Pacific women are challenging the status quo as the producers of our own print and electronic media. Women also operate community radio stations, are media correspondents, producers of video documentaries, information providers, communicators and media activists. This includes femLINKpacific's regional media network that started with the "suitcase" radio station in 2004.
"Whether it is the women who have taken to the airwaves or the development partners who have journeyed with femLINKpacific, they have recognized and supported the role of community radio to enable women and young women in all their diversities claim their communication rights in our region and that without a media platform of their own women's rights, peace and human security will remain invisible
"
(femLINK, 2016 (1))
Primarily, much of the work of the "suitcase" radio has been bridging the inter-generational gap that exists – with young women learning the technology and older women finding their voice, often after years of being told to be silent. Establishing the community radio platform was "a bold move because it challenged the status quo of existing decision-making structures in Fiji by enabling women to speak openly on common matters and, crucially, it also involved young women. The suitcase radio has also been used as a training tool to empower women to speak to each other and with their communities" (Bhagwan Rolls and Narayan, 2008). The expansion of the suitcase radio and all of its growth since 2008 has only been possible through years of work and dedication by teams of young women producer-broadcasters.
The Generation Next Project was femLINKpacific's flagship project for young women throughout the Pacific region, funded by the International Women's Development Agency (IWDA) which supported young women to become community radio producers and broadcasters.
Initiated in Fiji in 2005, the project has since enabled a cadre of more than 100 young women to take to the airwaves and use information and communication to bridge the divide between urban and rural women and their communities and national and local governance structures (femLINKpacific, 2012).
The Generation Next project also has served as an entry point for young women into femLINKpacific, as several of them have become members of femLINKpacific's core team at the community media centres in Suva and Labasa.
"Outside of femLINKpacific, there aren't as many young women engaged in the technical aspect of media production. I love learning about different ways to use technology and after my time outside the organisation, I know just how critical it is to continue to resource women's media. We need to be setting the agenda, telling our stories and creating the narratives. It's not as simple as just trying to get a woman to talk to a camera – it's about investing effort, time and passion to enable someone who's never been asked her opinion to tell her story." —Sian Rolls (Evans, 2017)
"Through listening to women, communicating their stories, reading and researching policy documents and policy briefs of women, producing and documenting stories with women, for women, peace and security to enhance conflict prevention and peacebuilding (I am learning from them as women leaders). Another (thing I enjoy) is the radio. Women are able to speak wherever they are, from the comfort of their homes, on the mat or the community hall and with the availability of ICT their voices are reaching out wide and far across the globe." – Lucille Chute (Waqa, 2017)
Ultimately, the Generation Next project, has enabled femLINKpacific to demonstrate an approach to assessing sustainability gaps in the community media sector and/or within the media landscape as a whole: it requires a conducive media regulatory environment it requires investment in appropriate and accessible technology, it requires investment in a programme production and broadcast infrastructure and it requires investment in young people, in particular young women of all diversities.
What started in 2004 as a mobile "suitcase" community radio with young women in-school volunteers from Saint Joseph Secondary School, conducting monthly "weekend" broadcasts with a 100W transmitter, is now truly a women-led community radio network. femLINK now manages the Pacific's first women-led community radio network, contributing more than 800 hours of content on gender equality, peace and human security to the public airwaves.
FemTALK 89FM Suva station runs 24 hours a day, with hosted shows happening during the day between 7am and 7pm most days – Morning Waves starts of the live shows, featuring Who Makes The News, with Rainbow Connections (open to and hosted by members of the LGBTIQ community) during the mid-morning from Monday to Wednesday. Thursday mid-morning features the Look at my Abilities show – for, by and about women with disabilities. Live shows during the weekend are more general but are still run by young women in all their diversities.
As the only rural-based radio station, FemTALK 89FM Labasa, now broadcasts every weekday from 9am to 5pm from the Labasa CMC in Vanua Levu with 4 young women supporting the broadcast operations. A mobile "suitcase" radio remains available to travel to rural women including to support disaster preparedness response.
femLINKpacific will continue to demonstrate its commitment to progress and define the implementation of Section J of the Beijing Platform for Action including to support women to hold governments to account by sustaining a regional women-led media network that mobilizes resources for women of all diversities, including young women, women with disabilities and LGBT allies to produce and broadcast radio programmes and "proving to be a viable tool that provides young women with the skills and confidence to move into leadership roles and address development barriers in their communities" (femLINK, 2016 (2)).
It is doing this now with a new wave of young women defining the way in which community radio and media will amplify gender equality, peace and human security.
Recommendations
Governments must ensure that broadcast policy and regulations support women's media networks, in particular community media/ radio and feminist networks who have a demonstrated role to enable women of all diversities, including young women, to use accessible and appropriate Media and ICTs bridge the gap in media content in particular via the public airwaves.
Donors and development partners must earmark specific funding towards the resourcing of women's media networks in particular community media networks

and feminist media initiatives which are addressing the persistent societal gender inequalities through the use of qualitative and quantitative research including media monitoring linked to the Global Media Monitoring Project (GMMP)

Donors and development partners must re-define sustainability of women's media networks in particular community media networks and feminist media initiatives by ensuring that at least 30% of all media capacity development funds are ear-marked for young women's development and content creation.
References
Bhagwan Rolls, S. and Narayan, D. 2008. "Empowering Communities, Informing Policy: The Potential of Community Radio". URL: http://www.femlinkpacific.org.fj/images/PDF/Policy/FemLINKPACIFIC%20CR%20Handbook%201.pdf
Evans, A. 2017. "Here Are The Women (2017): Sian Rolls". URL: http://www.femlinkpacific.org.fj/index.php/en/actions/here-are-the-women/589-here-are-the-women-2017-sian-rolls
femLINKpacific (1) 2016. "Community Radio Soundbytes". URL: http://www.femlinkpacific.org.fj/images/PDF/Policy/CRSoundbytes_12016.pdf
femLINKpacific (1) 2017. "Section J in Action". URL: http://www.femlinkpacific.org.fj/images/PDF/Policy/SectionJInAction_PacificWomenandtheMedia_Sept2017.pdf
femLINKpacific (2) 2016. "Young Women key to Gender Inclusive Conflict Prevention and Human Security" URL: http://www.femlinkpacific.org.fj/images/PDF/Policy/femLINKpacific_GPPAC_PolicyBrief_22016.pdf
femLINKpacific 2012. "A Young Women's Guide to Community Radio". URL: http://www.femlinkpacific.org.fj/images/PDF/Policy/FemLINKPACIFIC%20Young%20Womens%20Guide%20to%20Community%20Radio_UNESCO.pdf
Macharia, S. 2015. "Global Media Monitoring Project 2015", November. URL: http://cdn.agilitycms.com/who-makes-the-news/Imported/reports_2015/global/gmmp_global_report_en.pdf and http://cdn.agilitycms.com/who-makes-the-news/Imported/reports_2015/regional/Pacific_Islands.pdf
Waqa, S. 2017. "Here Are The Women (2017): Lucille Chute". URL: http://www.femlinkpacific.org.fj/index.php/en/actions/here-are-the-women/525-here-are-the-women-2017-lucille-chute
Sian Rolls is Co-Programme Director, femLINKpacific. Email: info@femlinkpacific.org.fj