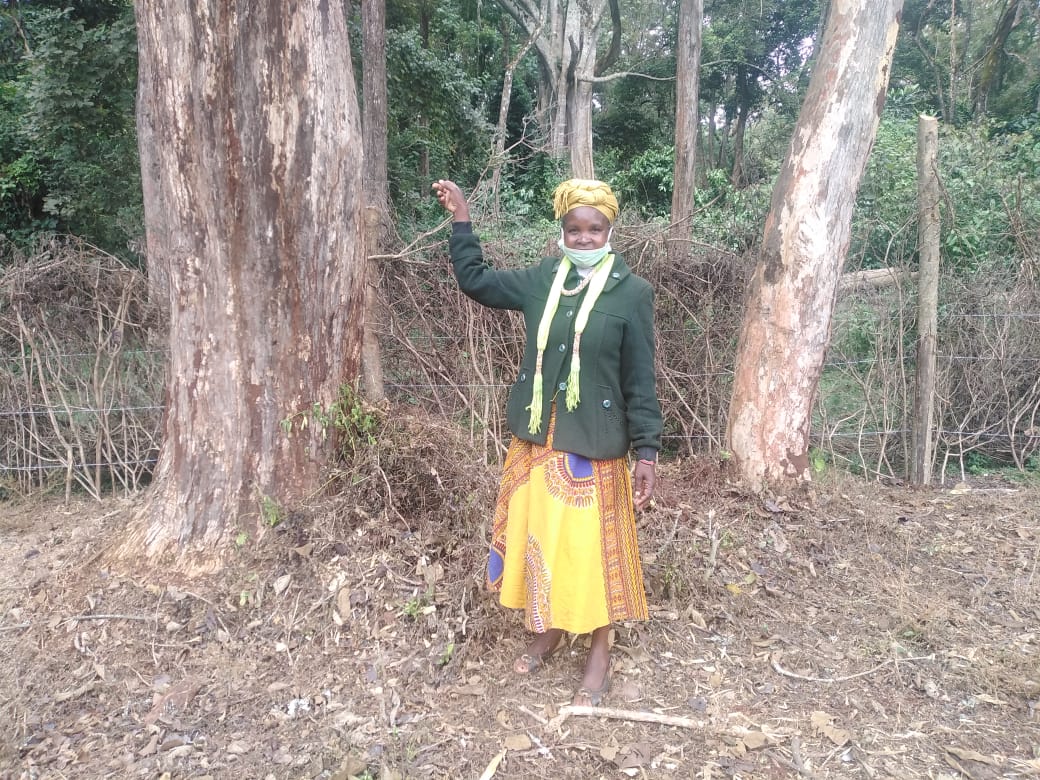 24 Jul 2020

Kenya: Family farmers hold key to climate-smart agriculture

Rising temperatures, fickle rainfall, and drought have made Kenya vulnerable to climate change. With agriculture dominating Kenya's economy, a big challenge facing family farmers is learning how to adapt to the effects of climate change.  

But a particular sector – smallholder farm families – has been ahead of the curve. These farmers have been regularly engaged in tree planting, efficient energy use, and water and resource conservation.  

"Collectively, these efforts contribute greatly to mitigating the effects of climate change and building the resilience of communities," says Lorenzo Vargas, WACC program manager for Communication for Social Change. 

Unfortunately, their efforts are often overlooked by policy makers, says Vargas, "mainly because of the lack of information about them and because there are no platforms for family farmers to share their knowledge."  

To address this gap, WACC and the Food and Agriculture Organization (FAO) have partnered to support Promoting Traditional Climate Change Mitigation Methods through Media, a project initiated by the Farm Forestry Smallholder Producers Association of Kenya (FF-SPAK). Established in 2013, the FF-SPAK is a civil society organization with 15 institutional members and about 25,000 individual members. 

The project, which began in February 2020, aims to promote Indigenous approaches to climate change mitigation and adaptation among farmers, and raise broader awareness about climate change among small farmers, particularly women and youth, in Meru County, central Kenya.  

Zipporah Matumbi, chair of the Meru Farm Forest Smallholder Producers' Association, talks about how protecting nature is part of her culture. "My grandmother used to tell me, if you cut a young tree, it bleeds. When it bleeds, its father (God) cries and will surely take revenge on you. We need to spread such knowledge to young people that forests are important for life."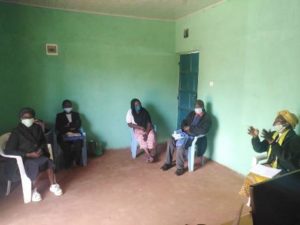 The project is an opportunity for smallholder farmers "to demonstrate that Indigenous knowledge can be used side by side with modern strategies to help reduce impacts of climate change through mitigation measures and the building of resilience among affected communities," says the FF-SPAK in an interim report to WACC. 
"The project hopes to 'make the case' for including family farmers as key agents in climate change mitigation and adaptation by providing concrete evidence and case studies to policy makers," says Vargas. 
Ensuring a climate-resilient agriculture is crucial. Agriculture in Kenya is big, "contributing 26% of the GDP and another 27% of GDP indirectly through linkages with other sectors," according to the  FAO. "The sector employs more than 40 per cent of the total population and more than 70 per cent of Kenya's rural people." 
The FF-SPAK project will document family farmers' "best practices" for adapting to the effects of climate change, which will be disseminated among local farmers through various channels – media, digital channels, workshops, and other local work.  The project will train 15 local youth (50% women) to become "environmental citizen journalists" who can identify, record, and report climate change mitigation strategies through various media products, from a technical and cultural/personal story perspective.  
The beneficiaries belong to the Ameru ethnic group of Kenya, part of the larger Bantu people, who speak Kimeru and traditionally practice mixed farming and keep domesticated animals. 
While the project has been slightly delayed because of travel and social interaction restrictions resulting from the Covid-19 pandemic, organizers have found alternative ways to implement some activities, says FF-SPAK. "Sensitization meetings" with members of the Meru community have been held via mobile phones and as restrictions eased, through small face-to-face discussions.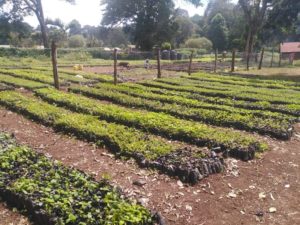 About 20 potential trainees have been identified and are awaiting training on how to identify, record and report climate change mitigation, adaptation, and resilience-building among small producers. A service provider is set to develop different information, educational and communication materials about the project. These include brochures, T-shirts, banners, posters and other materials to be distributed to stakeholders and used during future project activities. 
As Kenya has relaxed restrictions, "there has been a cautious return to normalcy," which has given the project a chance to recover lost time, says the FF-SPAK report.  
 Photo above: Zipporah Matumbi, chair of the Meru Farm Forest Smallholder Producers' Association, talks about how protecting nature is part of her culture.