19 Feb 2017

Media Development 2017-1 Editorial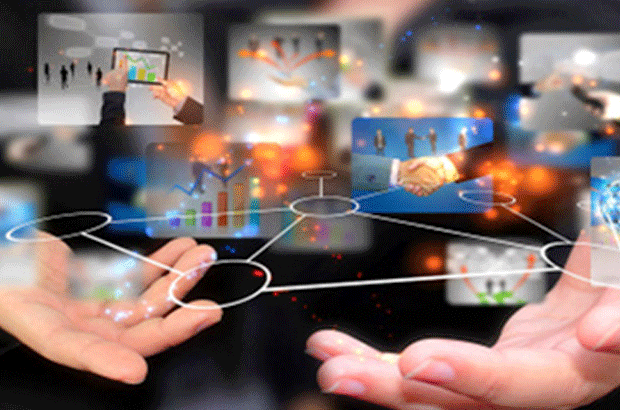 ---
A recent report from the World Economic Forum (WEF)1 says that the main characteristics of digital media consumption today are:
Mobile: People now spend an average of two hours daily on the mobile web, one-third of their total online time, with Millennials and digital media users in emerging countries leading the mobile revolution.
Social and interactive: Social networking is by far the most popular online activity, clocking in at an average of 1.8 hours or 30% of daily online time.
Flexible and personalized: Users can play a more active role and have more control over the digital media offerings they use and engage with compared with traditional media.
Fast, instant and convenient: Fast internet and new technologies (hardware and software) allow for easier access and use, and enriched content.
More content: As content creation and distribution become simpler, a greater amount of content and services are becoming available. Content is more diverse, but consumption is potentially focused more on breadth than depth, as capacity is limited. The importance of content filtering, curation and recommendation has grown.
Collective: The possibility to connect, share, recommend and communicate creates a collective experience that shapes not only behaviours and preferences, but also a collective consciousness of shared beliefs, ideas and moral attitudes.
Fragmented and multi-channel: The huge number of channels and creators makes content ever more fragmented. Users access multiple platforms from multiple devices. Adapting content to these multiple platforms becomes imperative.
The higher the usage of digital media, the higher the willingness to pay: Increased connectivity and use of digital media should tip the revenue scale in industry's favour, but innovation in creating better user experiences is crucial, as it is clearly evident that traditional digital advertising is losing its appeal and efficacy.
The WEF report also identifies key challenges brought about by new patterns of consumption and the presence of more players and creators in the market leading to consumer trust failing because of concerns about:
Truthfulness of content, given its volume, the large number of creators and sources, and need for more clarity around filtering mechanisms.
Integrity of the company/consumer value exchange.
Security of personal data and digital identities from cybercrime, given the significance of this information to a consumer's professional, financial and social well-being.
In short, while digital communication technologies are transforming the world and the way people communicate, people themselves are also being reshaped by those technologies. At the same time, there is a perception that content is less trustworthy and that the communications infrastructure more susceptible to abuse.
This is partly because of a lack of oversight and partly because the ethical standards followed by traditional media (at least in principle) have not been translated into equivalent norms for so-called social networking.
Here is where much of the concern lies. Social media are changing how people govern and are governed; they are impacting healthcare and public health; they are part and parcel of corporate business and the international banking system. But they are also helping to tackle some of the world's biggest challenges, from human rights violations to climate change, and they are becoming ever more effective in situations of natural or human made disaster.
It is too early to tell how these profound changes in a multitude of contexts will play out in the long-term. Increasing dependence on digital communications may ultimately lead to irreconcilable problems, but what is already clear is that people of the late 21st century will bear only a passing resemblance to those of the 20th century and their ways of communicating will be entirely different.
Hyperconnectivity is defined as being connected to myriad means of communication and interaction, but it also refers to its impact on both personal and organizational behaviour. It is arguably the single most important challenge facing today's world, as communication technologies infiltrate so many facets of life and change the way people think and act.
However, as Rabbi Jonathan Sacks has pointed out, while technology gives us this power, "It does not and cannot tell us how to use that power. Thanks to technology, we can instantly communicate across the world, but it still doesn't help us know what to say."2 ν
Notes
1. From the Executive Summary in "Digital Media and Society Implications in a Hyperconnected Era", World Economic Forum (January 2016).
http://www3.weforum.org/docs/WEFUSA_DigitalMediaAndSociety_Report2016.pdf
2. "The limits of secularism and the search for meaning" by Jonathan Sacks. ABC Religion and Ethics, 17 May 2012. http://www.abc.net.au/religion/articles/2012/05/17/3505407.htm