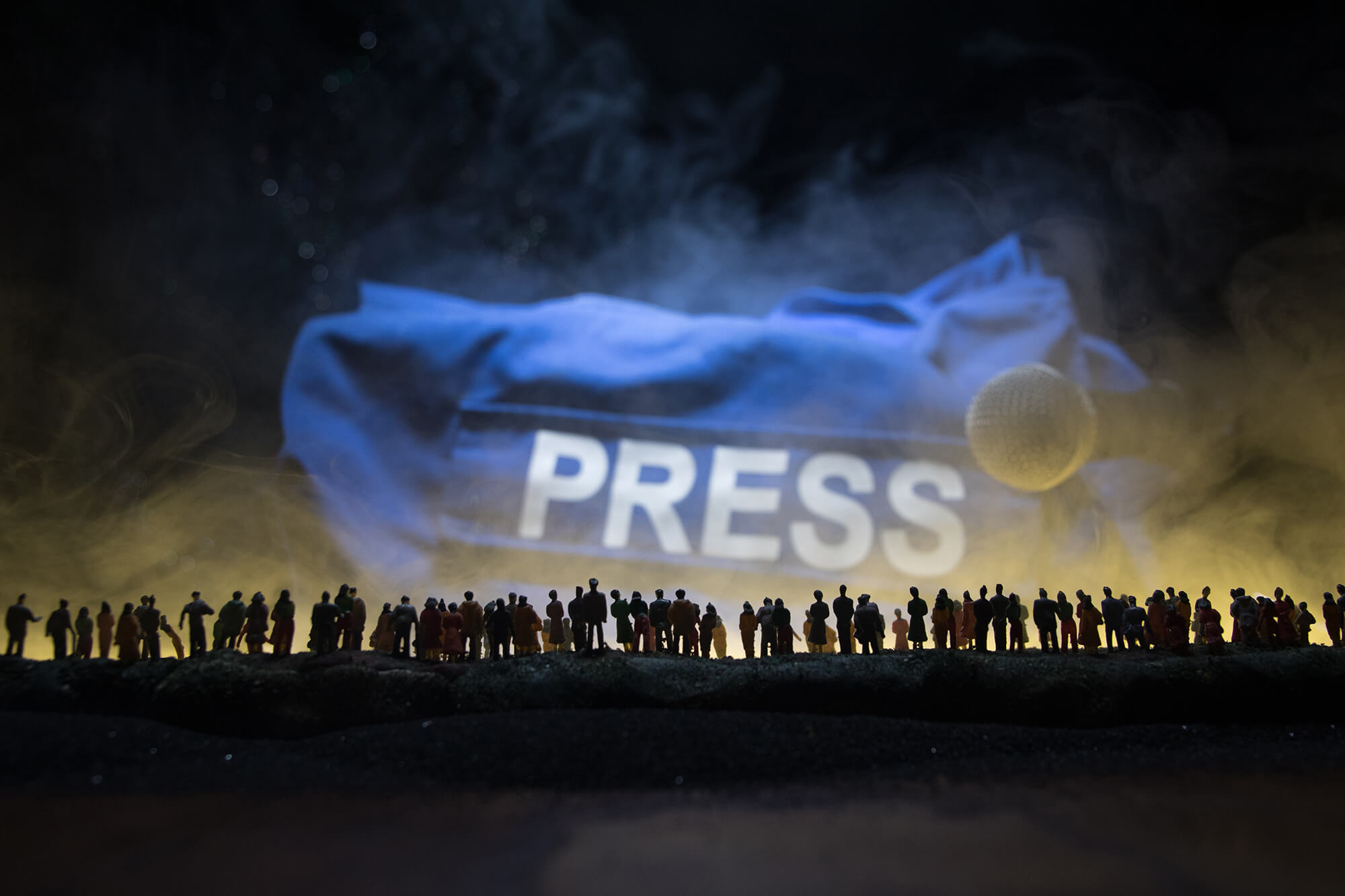 10 Jul 2023

Media viability vs. platforms for those without a public voice to be seen and heard

Commercial media outlets around the world are struggling to stay afloat financially. This is related in part to the shift of advertising revenue away from commercial media organizations and towards social media companies like Facebook and Google.

This shift is undermining the financial viability of these media companies and is thus weakening their public interest function — they have fewer resources to keep those in power accountable, inform their audiences, and create spaces for a diversity of voices. In response, countries such as Australia, Canada, and France are moving in the direction of taxing social media companies and using those funds to support public interest media. These efforts have had various degrees of success.

These issues were at the heart of "New Frontiers in Media Viability: Building an Inclusive Agenda," a recent gathering of media development practitioners and researchers in Lyon, France, in the context of the annual congress of the International Association for Media and Communication Research (IAMCR).
Increasing challenges for independent media
Hamadou Tidiane Sy, director of E-jicom and founder of Ouestaf News in Senegal, illustrated some of the issues facing media organizations. In his country, some 30 media outlets have disappeared over the past 20 years, and more than 50% of the current media outlets are 15 years old or less.
This situation shows the difficulty of sustaining independent media. This is made worse by concerted social media efforts to undermine the credibility of independent journalists, especially those reporting on sensitive subjects that affect economic interests, and by the fact that public funds designated to advance media development are allocated to suit the interests of local elites.
Lassane Yameogo of the Centre National de Recherche Scientific et Technologique du Burkina Faso added that these obstacles are exacerbated by local political situations. In Burkina Faso, the government has adopted a strong security agenda due to the rise of terrorism. This has resulted in efforts to regulate speech in the media to advance the government's agenda, with some media outlets being labelled as unpatriotic when they question government decisions. That situation has fueled polarization and reduced the number of voices in public debate.
Furthermore, armed actors in many rural communities are also seeking to regulate speech, especially on community media, leading to the closures of several of these outlets. In this context, independent journalists are mostly turning to digital platforms funded by members of their country's diaspora in France.
Towards a holistic understanding of viability
Based on her organization's experience across Africa, Caroline Vuillemin, director of Fondation Hirondelle in Switzerland, added that beyond economic viability, it is essential to also promote the local ownership and governance of media outlets, and the development of media production and journalism teams with the capacity to produce quality content and navigate complex political contexts, and with the technical capacity to operate in a context that increasingly prioritizes digital communication and low energy consumption.
This would go a long way towards a more holistic understanding of viability that considers the social impact of media and fosters the notion that the promotion of social trust and diversity will help the entire media ecosystem become more financially viable in the long term.
Democratizing communication ecosystems
From a communication rights perspective, the viability of commercial media — especially those that play a public interest role — is essential. These outlets have a critical role to play in informing citizens and shaping public agendas.
Nevertheless, we must be careful not to pursue media viability efforts, such as those led by government or philanthropy, that merely replicate old or existing power dynamics and end up sustaining commercial or even public media that steer away from a public interest role and that privilege the economic and political interests of those already in power.
We should be moving in the direction of using the opportunities created by the crisis of commercial media to promote the democratization of communication ecosystems. That necessarily means turning media viability efforts into direct financial and technical support for local, community, or citizen-led media organizations seeking to advance pluralism, social change, and trust from the ground up.
Such media go beyond the mere provision of information to primarily passive audiences, which is the model of most commercial media entities. Such media are able to promote two-way communication and dialogue between and among community members, media outlets, and policymakers. In doing so, they advance social cohesion and turn media into what they should really be: platforms for those without a public voice to be seen and heard.
Photo: Zef Art/Shutterstock