12 Nov 2017

Rights at Risk: Observatory on the Universality of Rights Trends Report 201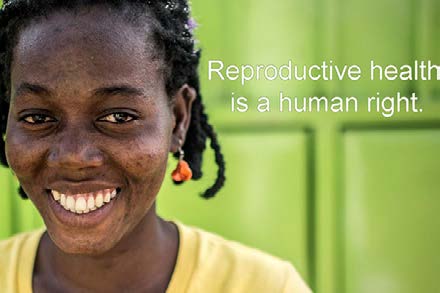 Photo courtesy of International Planned Parenthood Federation.
---
Excerpt
The trend is unmistakable and deeply alarming: in international human rights spaces, religious fundamentalists are now operating with increased impact, frequency, coordination, resources, and support.
The worldwide rise in religious fundamentalist actors is not happening in a vacuum. This growing phenomenon is inextricably linked to geopolitics, systemic and growing inequalities and economic disparities, conflict, militarism, and other political, social, and economic factors. In turn, these factors drive religious fundamentalists to regional and international policy spaces in search of increased impact.
Civil society organizations
In an unexpected shift in traditional dynamics at the UN, there has been a substantial increase in conservative religiously-affiliated non-State actors involved in the international human rights arena.1 This trend can be understood as a form of backlash against the gains of feminists and other progressive actors. In what appears to be a conscious attempt to replicate the organizing methods and level of engagement of feminist and progressive civil society in transnational policy spaces, anti-rights civil society organizations are moving into New York and Geneva to further a very different agenda.
In terms of economic and Social Council (eCOSOC) accreditation,2 the majority of such regressive civil society organizations are Christian evangelical or Catholic in orientation.3 Most of the anti-rights CSOs active in international human rights spaces were founded in or are based in the United States, although their rhetoric often claims to speak with the "collective voice" of the global South. In fact, the bulk of United States based religiously-affiliated conservative CSOs now operating at the UN have long been active on the domestic front in U.S. "culture wars",4 targeting women and individuals who are nonconforming in their gender identity, expression and/or sexual orientation.5
Ironically, given their tactical appropriation of anti-imperialist discourses at the United Nations, a number of the CSOs highlighted below—including the Family Research Council, World Congress of Families, and United Families International—have been and continue to be involved in attempts to export the United States "culture wars" abroad, particularly in an attempt to shape national policies regarding sexuality and gender identity in several African, eastern european, and Latin American countries.6
In the Latin American context, these activities coexist with a longer history of struggle between ultra-conservative and emancipatory discourses around sexuality and gender with the Vatican/Catholic Church significantly influencing outcomes.
Cross-denominational conservative coalition
[As the section below highlights,] religious right civil society organizations working at the United Nations increasingly join forces in a cross-denominational conservative coalition that hopes to achieve common goals related to "life, family, and nation". For U.S.-based organizations, their capacity to organize, influence, and build crossregional coalitions received a boost during the George W. Bush administration (2001-2009) that has yielded an ongoing effect.
Many in the network of U.S. anti-rights civil society organizations made the transition from outsiders to insiders through President Bush's courting of the religious right at the international level. Under Bush, Christian Right activists were included as official representatives on U.S. delegations to UN conferences, such as the World Summit on Children.7 United States religious right civil society benefited from increased access, institutionalization, and lobbying power in negotiations on rights for women, children, and individuals with non-conforming gender identity, expression and/or sexual orientation.
In the same period ultra-conservative actors in the U.S. built relationships with counterparts abroad. For instance, at the 2002 UN Special Session on Children, the U.S. led a coalition of majority Catholic and Muslim countries, including Sudan, Iran and Pakistan, to oppose draft language recognizing "various forms of the family" and reproductive health services for adolescents.8
The relationships initiated then form the basis of today's ongoing strategic alliances with conservative allies on the State level and across religious lines.9 With the new U.S. administration under Donald Trump and Vice-President Michael Pence – who describes himself as a "devout evangelical" – it is highly probable that U.S. anti-rights CSOs will be again endowed with greater access, power, and inclusion in the determination of United States foreign policy.
At the time of writing, the new administration had already reinstated and expanded the "Global Gag Rule", a policy that prohibits U.S. funding from going to any international organization that administers, counsels on, advocates for, or mentions abortion; and it has defunded the United Nations Population Fund (UNFPA).10
Traditionalist civil society actors working to influence international human rights today are also more unified at the international level than the domestic. While the relationship between the Protestant and Catholic Right is uneasy within the United States,11 in UN venues Catholic, Mormon, and evangelical organizations and individuals now largely act as a unified bloc. An ongoing project, antirights CSOs increasingly focus on coalition building and training as part of their operations. In turn, networks are developed to further collaboration at the international, regional, and national levels.
[In the following section,] we examine several of the most active ultra-conservative religiously-affiliated civil society actors engaged in international human rights advocacy over 2015 and 2016. Given the results of the recent U.S. election, it is likely that their influence and impact will rise sharply in the near future; indeed, as of early 2017, we have already seen their impact.12 ν
The complete report is available here. The Observatory on the Universality of Rights (OURs) is a new collaborative initiative that aims to monitor, analyze, and share information on initiatives that misuse religion, culture, and tradition to undermine the universality of human rights. Grounded in a feminist framework, the OURs initiative works across regions, issues, and human rights spaces towards the advancement of social justice. The OURs Working Group is made up of organizations and activists who work to protect and promote the universality of rights.
Notes
1. While there is a documented increase in numbers of ultra-conservative CSOs active at the United Nations, it is also important to note that many of their claims in terms of attendance and dissemination are not externally corroborated and may be inflated.
2. At present, 4,507 NGOs worldwide enjoy consultative status with eCOSOC, which coordinates the work of the United Nations. NGOs which receive eCOSOC accreditation may engage in formal UN proceedings. For more information, see http://csonet.org/index.php?menu=134
3. Norwegian Agency for Development Cooperation (NORAD), Lobbying for Faith and Family: A Study of Religious NGOs at the United Nations, 2013, https://www.norad.no/globalassets/import-2162015-80434-am/www.norad.no-ny/filarkiv/vedlegg-til-publikasjoner/lobbying-for-faith-and-family.pdf
4. The term was introduced in the U.S. domestic context in "Culture Wars: The Struggle to Define America", by the sociologist James Davidson Hunder. It refers to the ongoing pronounced polarization between ideologies, often played out in the political sphere, and frequently focused on such issues as abortion, immigration, LGBT rights, and the separation of church and state.
5. See for example, Jennifer S. Butler, Born Again: The Christian Right Globalized, 2006.
6. See for example, Public Research Associates, Colonizing African Values: How the U.S. Christian Right is Transforming Sexual Politics in Africa, 2012, http://www.politicalresearch.org/wp-content/uploads/downloads/2012/10/Colonizing-African-Values.pdf
7. Doris Buss and Didi Herman, Globalizing Family Values: The Christian Right in International Politics, 2003.
8. George Archibald, U.S. to help UN redefine "families", Washington Post, April 2002.
9. Strong interlinkages amongst anti-rights CSOs continue. The Board of the U.S.-based World Congress of Families, for example includes the founder of the Spanish conservative online petition platform HazteOir, the founder of the Russian CSO FamilyPolicy, the director of La Fundacion in Mexico, and the founder of the Italian Novae Terra Foundation.
10. For more on these and likely future developments, please see Françoise Girard, Implications of the Trump Administration for sexual and reproductive rights globally, Reproductive Health Matters, 25:49, 2017.
11. Bendyna, M., Green, J. C., Rozell, M. J. and Wilcox, C., Catholics and the Christian Right: A View from Four States. Journal for the Scientific Study of Religion, 39: 321-332, 2000.
12. We have already seen their effect on the current U.S. administration in early 2017, with respect to the regressive positions on SRHR taken by U.S. representatives at the CSW and CPD, the inclusion of the anti-rights CSO C-Fam (and the Heritage Foundation) on the U.S. delegation to the CSW, and the administration's defunding of the UNFPA.