07 May 2018

WACC publishes its annual report for 2017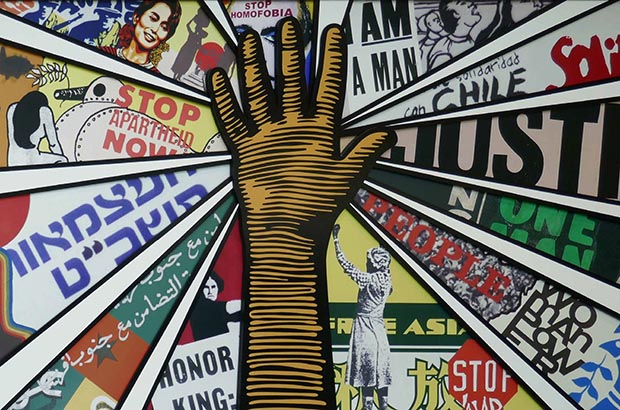 Called "Speaking Up for Human Rights", the report notes that WACC has continued to position itself as the "go-to" international nongovernmental organization for the promotion of communication rights.
WACC strengthened its alliances with global and local entities involved in communication for social change, focusing in particular on resource sharing and networking.
Consultations with project partners are a key factor in achieving one of the aims of WACC's Strategic Plan 2017-2021, which is to demonstrate the practical relevance of communication rights to sustainable development.
In 2017, WACC organized two important consultations for the benefit of its partners and other actors in the regions.
"Gender and Media: Challenges and Opportunities in the Post 2015 Era" took place in New York immediately before the 61st session of the Commission on the Status of Women (CSW).
A second consultation took place in Costa Rica, focusing on how their work on communication rights can contribute to achieving the Sustainable Development Goals (SDGs).
In his message as Acting General Secretary, Philip Lee points to the importance of public spaces to well-functioning democratic systems.
"To be truly public, such spaces must enable everyone to make their concerns known, to be heard, and to participate in decision-making. They must allow processes of transparent deliberation in which all voices have equal weight, even if democratically taken decisions later disappoint some sectors," he writes.
The Annual Report 2017 demonstrates that with the much needed and much appreciated support of its funding partners, WACC is pursuing its vision of a world in which shared human values can help displace the accumulated weight of history's tyrannies.
It is a world in which people are free to speak up for human rights.
WACC's Annual Report 2017 is available here.
Photo above: "The World of Human Rights in Posters" by Paula Scher. From an exhibition at the Center for Civil and Human Rights, Atlanta. By Philip Lee