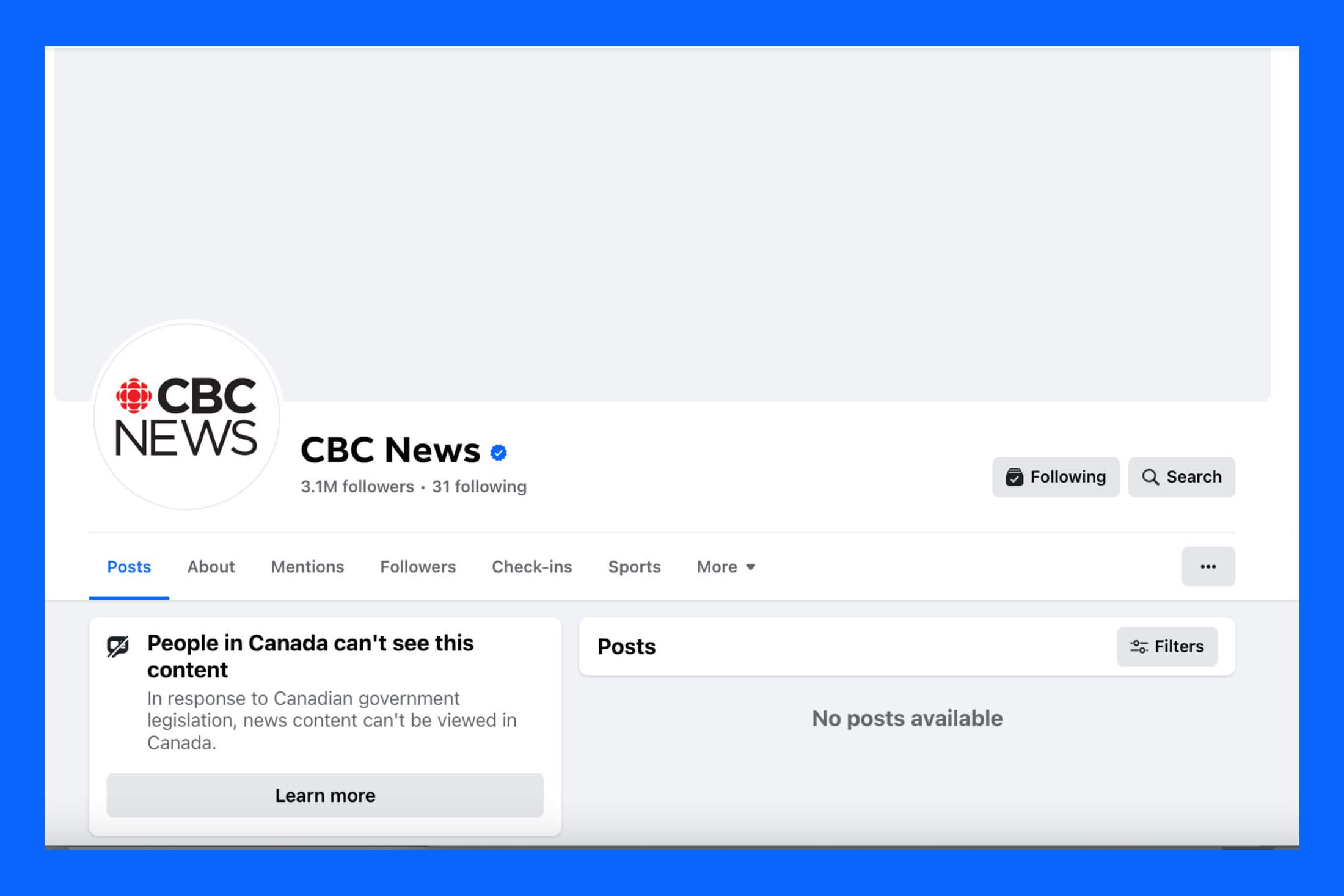 13 Nov 2023

Regulating digital corporations: A matter of rights

Regulation of digital media may be understood as a means for expanding the space for freedom of expression.

There is however a spectrum of reasons for opposition to such regulation, from concerns about potential for abuse by authoritarian States to global big tech's interest to operate unfettered on their own terms.
Case study: Canada
The scenario playing out in Canada is instructive.
In early August, Meta began taking steps to end news access in Canada on its social media platforms, setting off a call by journalists in Quebec for audiences to take a 24-hour break from Facebook and Instagram and to subscribe to a local media outlet.
Since Meta's blackout started, Canadian digital media expert Alfred Hermida estimates that between 20% to 30% of audiences of local news outlets have disappeared.
In contention is Canada's Online News Act, set to enter into effect fully no later than December 19, 2023. According to the government, the Act's objective is to "ensure that dominant platforms compensate news businesses when their content is made available on their services."
A raft of regulations is proposed, including requiring platforms to conduct an open call process to solicit news business, to provide safeguards to protect journalistic independence, and to support the participation of collectives of small independent news outlets.
Mutually beneficial regulation?
I asked ChatGPT what it would take for social media corporations to pay publishers of news content shared on their platforms. The drivers it cited included regulatory intervention, industry agreements, fair compensation models, increased public and media pressure, and global collaboration.
"Ultimately, finding a sustainable and mutually beneficial model will likely require collaboration, open dialogue, and a willingness to address the concerns and interests of all stakeholders involved," the generative AI tool told me.
Introduction of similar legislation two years ago in Australia produced a different outcome with significant rewards eventually for various media groups, according to Hermida, who is a journalism professor in western Canada. The difference came from the Australian government's approach of not naming specific digital companies in the law's formulation.
Not "if" but "when"
There's a clear interest in regulation of digital corporations. Two waves of a UK public opinion poll revealed a decline in the proportion of respondents who felt that the digital technology sector is sufficiently regulated.
Almost three out of four persons in another survey covering 36 countries stated that technology giants should see their powers limited.
The question is not "if" but "when." The news blackout in Canada by big tech aggregator platforms is likely here to stay, that is, until a solution emerges.
To paraphrase Theresa Blackburn, owner of an independent news outlet in eastern Canada, the onus is on the platforms themselves that, in fact, already bear responsibility for the demise of numerous small news organisations.