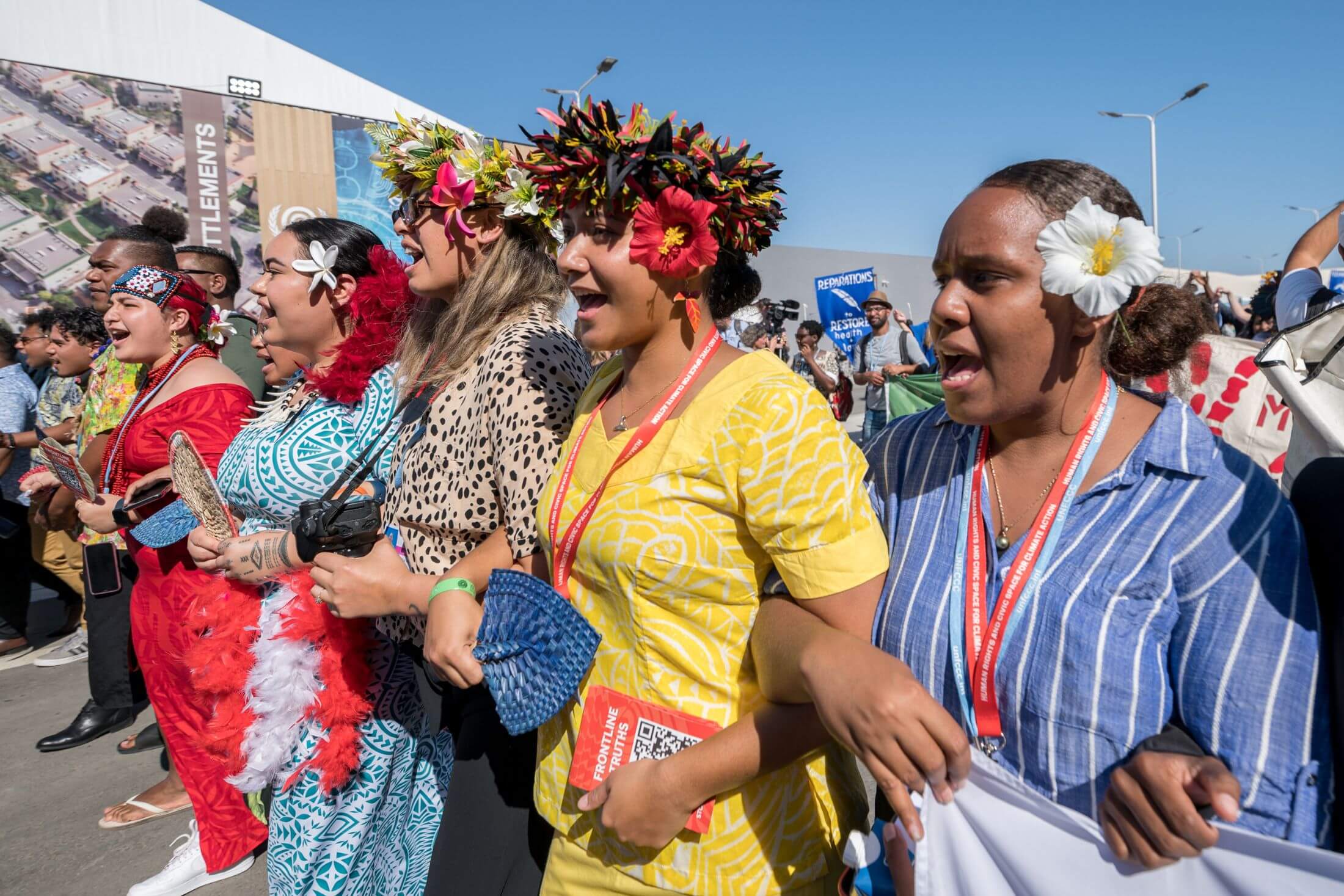 14 Apr 2023

WACC's 2022 Annual Report highlights collective work to advance communication rights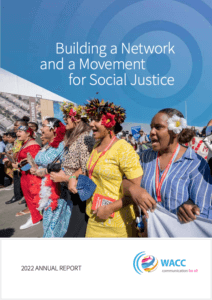 WACC's 2022 Annual Report "Building a Network and a Movement for Social Justice" highlights the organization's vital, collective work throughout the globe to remove obstacles to communication for all.
The newly released publication presents activities from the first year of WACC's strategic plan for 2022–2026 to advance communication rights and tackle communication justice issues related to climate, gender, digital technologies, forced migration, and Indigenous peoples.
Such issues "are crucial to democratic life," says General Secretary Philip Lee. "Our 2022 Annual Report showcases collective efforts with WACC members, partners and with non-governmental organizations worldwide to enable all people to be seen and heard and to build social justice."
Annual Report readers will discover a range of WACC program activities in 2022:
equipping partners to use rights-based communication as a foundation for social justice;
launching a digital justice study guide;
introducing social media monitoring as a tool to root out gender cyberviolence;
training media professionals in refugee and migration journalism;
exploring the intersection between communication rights, Indigenous rights, and social justice;
facilitating local climate voices in global policy dialogue;
advocating in global and regional forums for the right to communicate and be in communication.
The colorful resource profiles five projects within WACC's Communication for All program, offering glimpses into the movement for communication rights in action as it strengthened social justice in different regions of the world in 2022.
In the Annual Report, Lee looks ahead to upcoming initiatives including online workshops on digital justice, new studies of media representations of women and girls, WACC conversation circles, and rights advocacy within UN processes on the information society (WSIS+20).
In all these endeavors, WACC members and partners have a key role to play, Lee says. "You are invited to continue to take part, to speak out, and to work with us to contribute to genuinely sustainable development."
Discover and Share the 2022 Annual Report
Civil society representatives from the Pacific Islands raise their voices for climate justice during the UN climate change conference COP27 in November 2022. Photo: Life on Earth/Albin Hillert