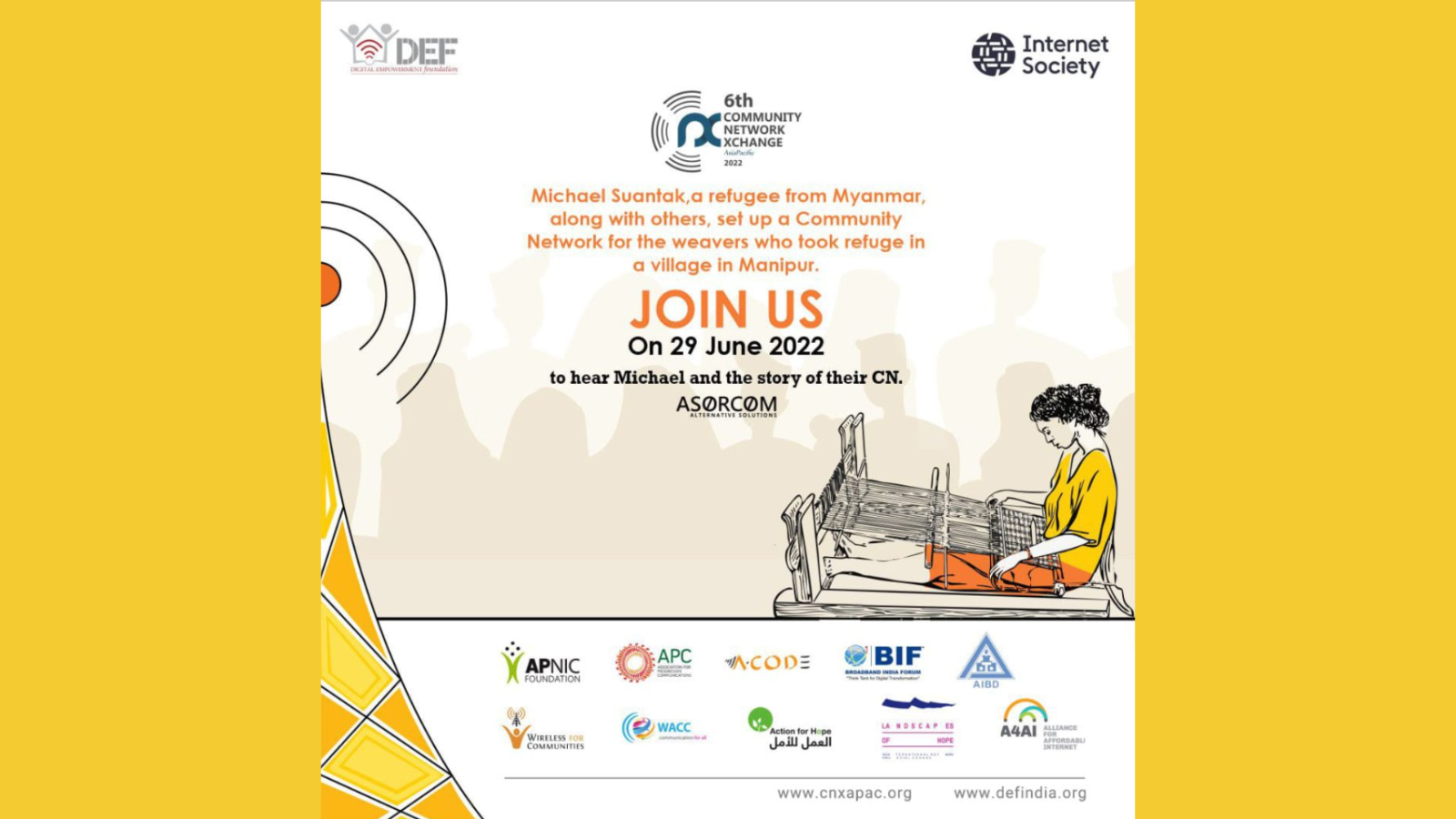 27 Jul 2022

Community Network Xchange event to feature WACC partners

Three WACC partners will be among 12 global "Internet Changemakers" who will make presentations at the 6thCommunity Network Xchange (CNX) on Friday, July 29, 10 a.m. (IST).

Members of the community network from Malawi (UmozaNet, the ICT Association of Malawi (ICTAM), and Mzuzu University), the Cabecar Women's Network, and the Digital Empowerment Foundation in India – which are being supported under WACC's digital rights programme – have been recognized for "using alternative technologies and frugal methods to bring communities online."

First organised in 2017, CNX focuses on gathering community network practitioners and supporters of community-driven Internet connectivity to "exchange ideas and serve as catalysts for the grassroots connectivity movement."

"The beauty of digital technologies is that they can be used democratically to enhance people's lives rather than harming them through hate speech or misinformation," commented WACC General Secretary Philip Lee. "WACC's project partners represent the best in innovation and positive thinking in their evolving digital communities."

The CNX 2022 is jointly organized by the Digital Empowerment Foundation and Internet Society, in partnership with WACC, Asia-Pacific Institute for Broadcasting Development, Association for Progressive Communications, APNIC Foundation Alliance for Affordable Internet, A-CODE, Action for Hope, Media and Interformation Literacy Expert Network, Broadband India Forum, and other communities.

This year's event will highlight stories of diverse community network builders from around the world, including challenges and successes they have faced.

Interested parties must register here.