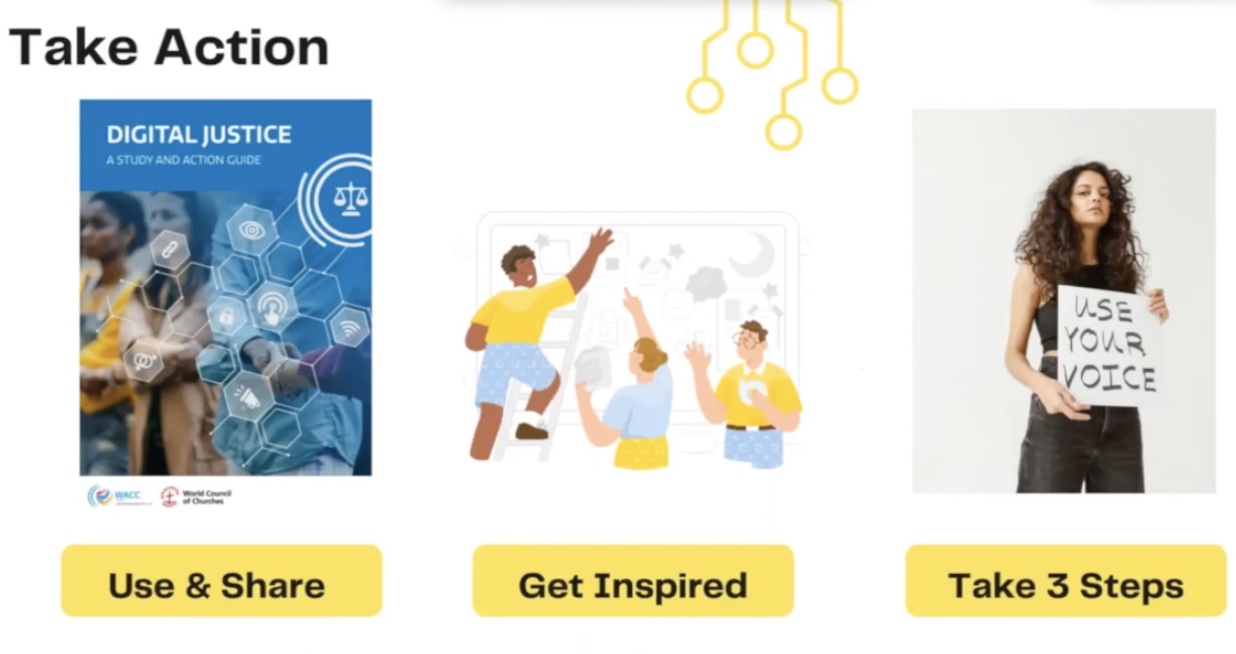 08 Nov 2022

New guide unpacks what it means to be a digital justice advocate

During the online launch of the new resource "Digital Justice: A Study and Action Guide" on 7 November, dozens of people from across the world gathered for a virtual workshop to define what it means to be a digital advocate and how to bridge the digital divide.

The event began with a panel discussion with three experts who reflected on different aspects of digital justice, starting with the question "What's the difference between being a digital user and a digital advocate?"

Manoj Kurian, coordinator of the World Council of Churches (WCC) Ecumenical Advocacy Alliance, responded that, while digital users may be considered "blind consumers," digital advocates are "discerning consumers who are always asking questions."

Rev. Nicole Ashwood, WCC program executive for Just Community of Women and Men, noted that while a user is anyone who is accessing any form of technology, a digital advocate is "one who is concerned about the justice elements of technology, not only in relation to equity and accessibility but also in terms of assuring that protection is put in place for the users, the families of those who are users, and even those who have been victimized in various ways by digital technology."

The third panelist, Lorenzo Vargas, WACC Communication for Social Change program manager, said: "To me, the main difference is, a user is someone who is thinking about this from the individual point of view, but an advocate is thinking about the collective."
Exploring the digital divide
After the panel discussion, Dr Erin Green, author of the guide, which is co-published by WACC and the WCC, led an exploration of the first chapter on digital divides and what they mean in different contexts.
"Any social, systemic problem you see in the real world—you see it online," said Green, who pointed out that digital technology also has positive, constructive uses. One of the first ways to harvest the fruits of this positivity is by closing the digital divide in whatever ways you can—a key part of the guide.
"The divide is huge," said Green, while sharing some examples illustrating the scope and scale of some aspects of the digital divide. "The divide is wide and insurmountable."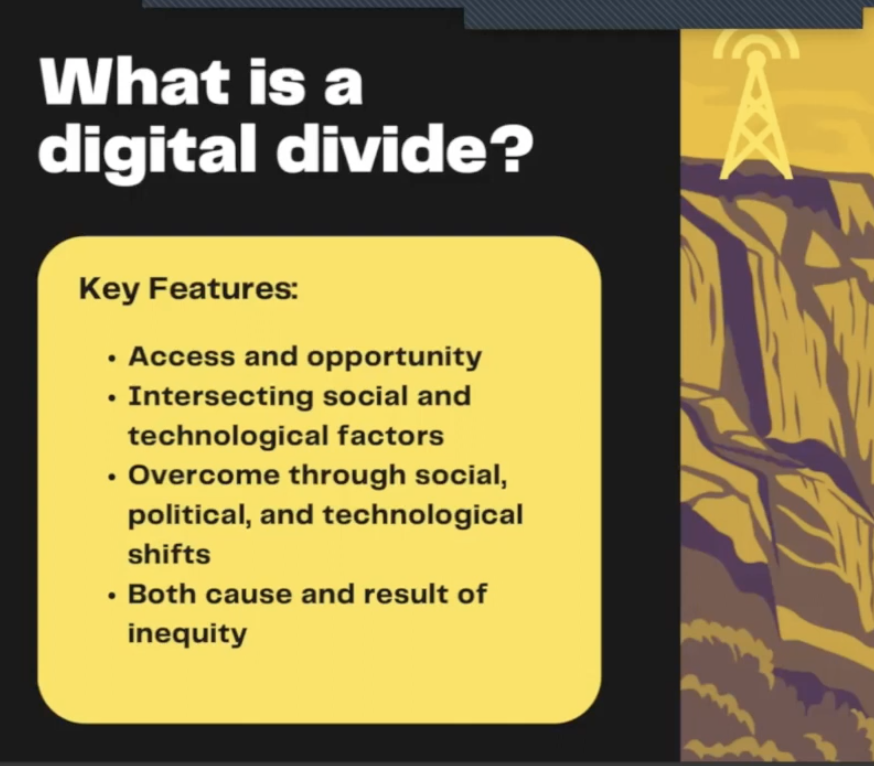 Studies have found that nearly half of people in the world lack internet access, thus they don't have the ability to use digital communications to their full potential. Other examples unveiled regional and gender inequalities: for example, women in South Asia are 70 percent less likely to have a smartphone than men.
As insurmountable as the digital divide can seem, the guide provides the types of practical tools that can give us hope for change, Green noted.
She emphasized of the power of education in combating digital injustice—both general education and specifically digital literacy.
"Of course we can all take individual action, but it's the collective action that will really make a difference," Green stressed, citing as an example the campaign to stop killer robots. "This is not something that would be an individual effort, right? I think case studies are wonderful because they illustrate change."
Justice issues worldwide
The guide features such case studies as it tells the story of how coordinated advocacy can bridge digital divides.
One of the very first steps is awareness, urged Green. "Folks don't see digital justice issues as being relevant," said Green. "They don't see it as a pressing concern."
Writing in the online chat, Beth Baskin, from the United Church of Canada, agreed: "I think often the churches [that] are supporting people to deal with real life problems, and stretching their minds to digital injustice can be challenging."
But everyone can find a connection to digital justice, Green emphasized. She noted the connections to climate justice, gender justice, economic justice, and more. "See where systemic racism gets played out in digital spaces," she said.
Another workshop participant, Farah Saati from Lebanon, voiced her concern that the digital divide is widened by corporations who control content for their own benefit. "The algorithm games they play with us can also be a digital divide," she said. "We are looking for content we want to consume, but we are being fed a different content that works for Metaverse or Google."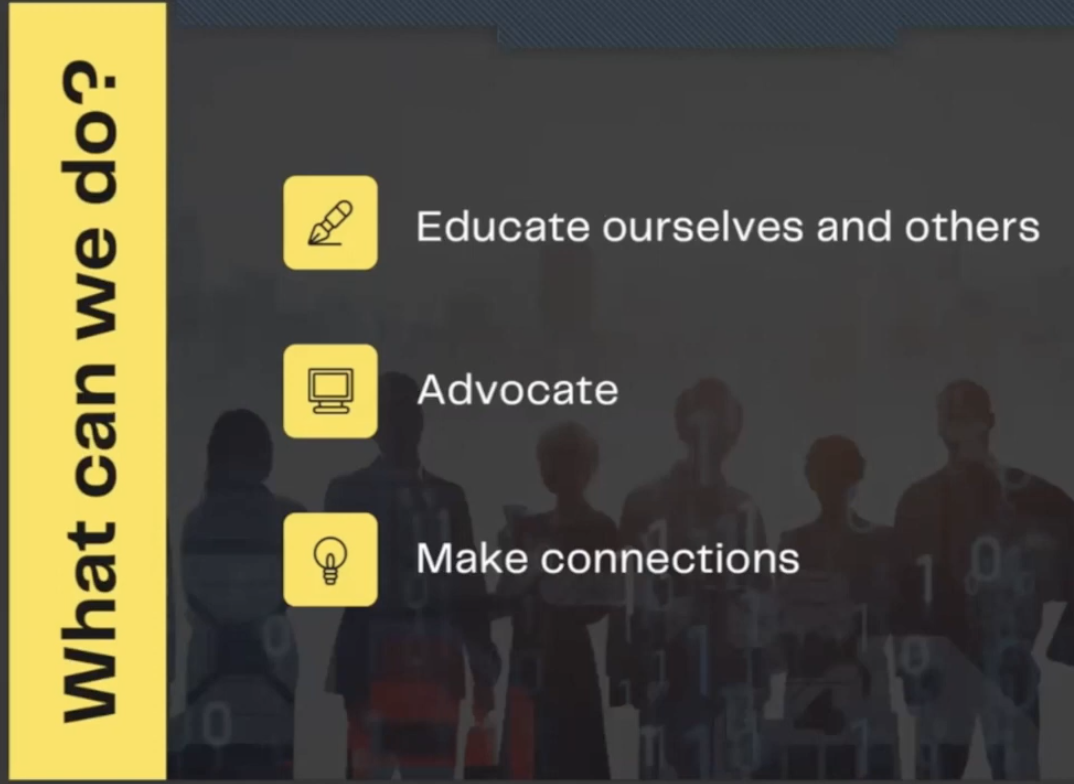 Through the guide, Green emphasizes three steps to strengthen digital justice at the grassroots level, regionally, and globally: educate, advocate, and connect.
The guide—available free online—is geared toward both individuals and groups. "We'll take a look at some of the ways we can keep this conversation going," said Green. "Take the guide and make it your own."
The guide is but one part of a broader campaign that is becoming a stronger worldwide movement, she concluded, urging people to translate it, use it, and share it. "Everyone email it to their mom, to their friends!" she said. "Make this the start of a great resource we can use around the world."
"Digital Justice: A Study and Action Guide" is a co-publication of WACC and the WCC. Download the guide at https://waccglobal.org/resources/digital-justice/digital-justice-study-guide/.

Watch the workshop