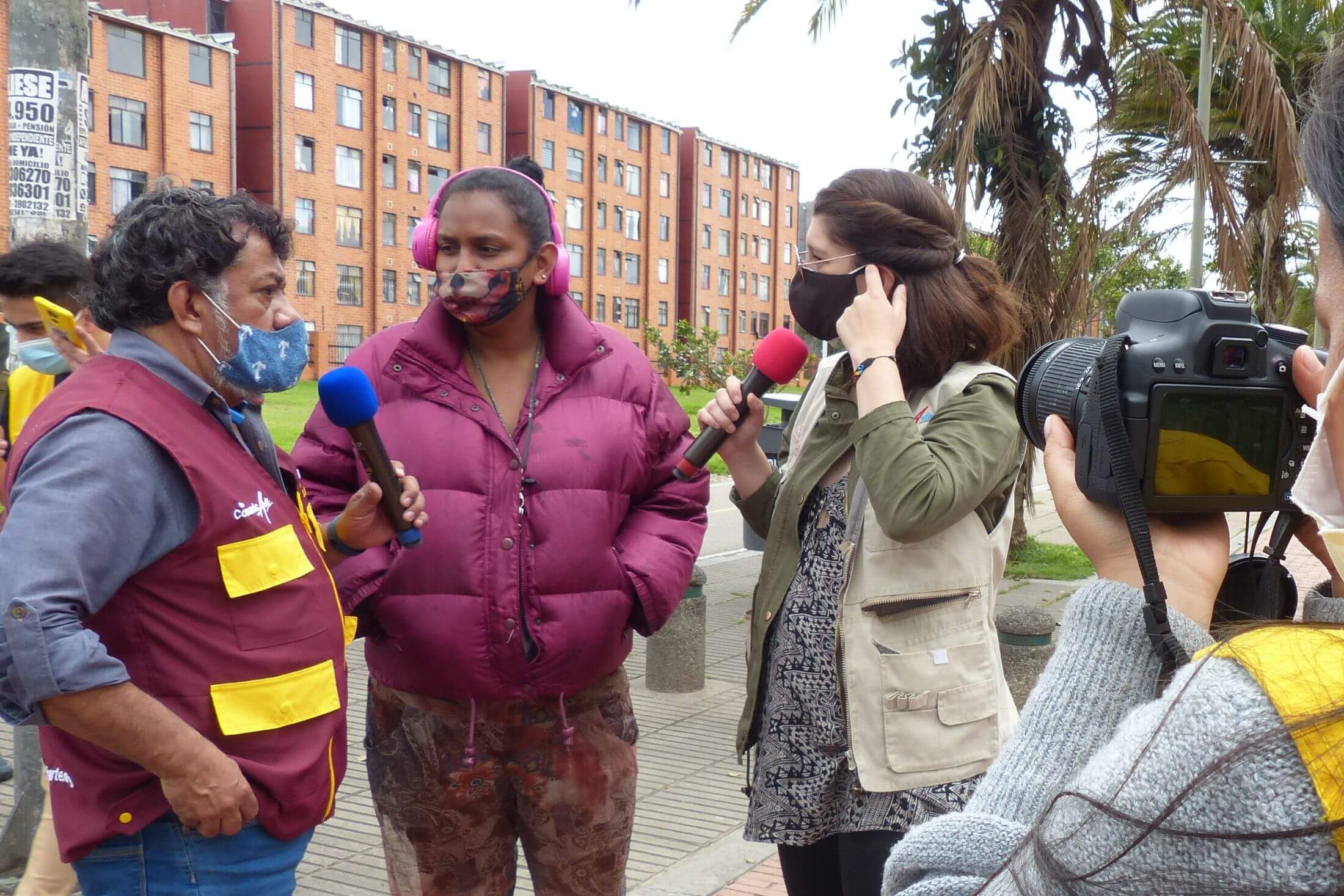 20 Jul 2023

WACC promotes communication rights at global communication research conference

WACC emphasized the vital link between communication rights and pressing issues such as climate justice, migrants' rights, gender equality, freedom of expression, and media viability at the annual conference of the International Association for Media and Communication Research (IAMCR) in Lyon, France, last week.

The event brought together IAMCR's global network of communication researchers to explore the theme "Inhabiting the Planet: Challenges for media, communication and beyond." For more than 40 years, WACC has been an active member of this recognised community of professionals working on every dimension of social communications.

"In light of WSIS +20 meetings – in the UN processes on the information society – projected to take part in 2025, the 2023 IAMCR congress was an opportunity for WACC to strengthen its relationships with the academic community and to begin to develop a common advocacy agenda," said WACC General Secretary Philip Lee.
Democratizing Communication for Media Viability
During the panel discussion "New Frontiers in Media Viability: Building an Inclusive Agenda," Lorenzo Vargas, WACC Communication for Social Change program manager, emphasized the importance of promoting the democratization of communication ecosystems in the face of increasing political and financial pressures.
He stressed that, in the face of commercial media in crisis, democratization means "turning media viability efforts into direct financial and technical support for local, community, or citizen-led media organizations seeking to advance pluralism, social change, and trust from the ground up."
Communication Rights and Climate Justice
In a presentation of a paper on local climate voices prepared jointly with Lee, Vargas underlined that grassroots communities must be able to exercise their communication rights in order to advance climate justice.
"Unless the people most impacted by the effects of climate change have an opportunity to have their voices heard, receive sufficient and balance mainstream media attention, and have the communication tools to advocate for locally led solutions, it will be very difficult to generate the political will needed to address this crisis," he said.
Vargas presented WACC's newly launched Voices of the Amazon project as an example of connecting communication rights and climate justice agendas. The multi-year project will use community radio to enable grassroots communities to be active participants in developing climate policy. Vargas invited IAMCR members to examine the link between communication rights and climate justice in their own research.
Communication Rights and Migrants' Rights
In his presentation "Migrants as citizen journalists" during the panel "Conflict, displacement, and social cohesion. Facilitating dialogue and countering misinformation for peace and community development," Vargas shared learnings stemming from WACC's Among Neighbours project on migrants' rights in Colombia and Venezuela.
The multi-year project sought to address the communication and information needs of migrants and host communities in order to tackle xenophobia, promote inclusion, and advance a rights-based approach to migration.
"Migrants need access to information, access to media technology and connectivity, fair media representation, the ability to exercise the right to free expression, and the agency to form new communities. When these meets are unmet, migrants' ability to exercise their broader human rights is undermined," Vargas noted.
Communication Rights and Gender Equality
Sarah Macharia, WACC Gender and Communication program manager, took part in the IAMCR preconference that looked at using education, research, and advocacy in synergy to move towards a New Gender Deal in Media and Communications. The gathering was co-organized by the Global Alliance on Media and Gender (GAMAG), whose global secretariat is hosted by WACC, and Gender Media and ICT UniTwin, a global university research network for gender media and ICT scholars.
Macharia, who also coordinates WACC's Global Media Monitoring Project (GMMP) and serves as GAMAG general secretary, spoke at the special session "Gender Equality and Freedom of Expression at Stake. The role of regulation," continuing the conversation around a possible New Gender Deal for Media and Communication.
Organized by GAMAG, the session explored how media regulation and management could act more strongly to secure women's fundamental rights to gender equality and freedom of expression, and how market dynamics could be leveraged to support both gender equality and financially viable media organizations.
Via a mobile radio station, Colombian and Venezuelan citizen journalists trained through WACC's Among Neighbours project provided information about services available to migrants and promoted integration of newcomer and receiving communities even in the midst of the Covid pandemic.
Photo: Entre Parceros y Panas.